Read Rhapsody of Realities for today here. Pastor Chris Oyakhilome writes powerfully and as led by the Spirit for your upliftment daily. Read the Rhapsody of Realities daily devotional to renew your mind and develop the Christ-like nature. Doing what is written will empower you to keep going Upwards and Forward only.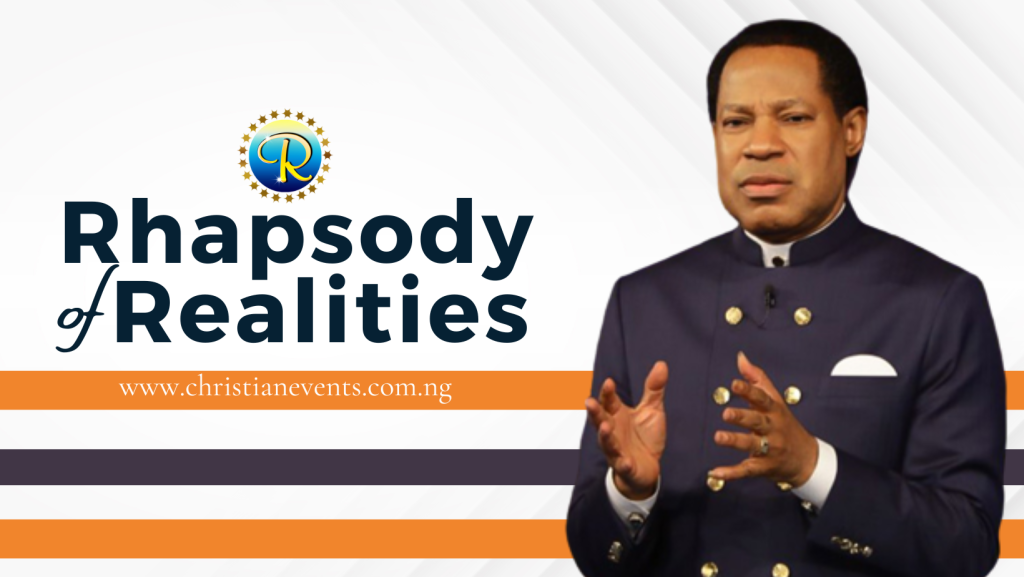 Today's  Scripture Reference: James 3:14

But if ye have bitter envying and strife in your hearts, glory not, and lie not against the truth.
The verse of scripture above was written to God's people. It shows that it's possible to find a Christian who could be walking in bitterness, envy and strife. According to our theme verse, when you notice bitterness, envy, and strife in your heart, take a stand against them. Don't deny them; deal with them, because they're devilish. In the ensuing verse 15, still referring to anger, bitterness and strife, it says, "This wisdom descendeth not from above, but is earthly, sensual, devilish" (James 3:15).
The word "devilish" above is the Greek, "daimoniōdēs" which means "demonic" or that which is inspired by a demon. Don't allow your life to be influenced by demons; don't get into strife. Ordinarily, Satan can't force his will upon anyone, except those who yield to his antics and influence. Sadly, some people yield themselves to the devil without realizing it. It's the reason you must walk in the Spirit and in the knowledge of the Word at all times.
This is vital for a victorious Christian life. Galatians 5:16 says, "This I say then, Walk in the Spirit, and ye shall not fulfil the lust of the flesh." The same James who wrote what we read in our theme verse also wrote in James 4:7, "Submit yourselves therefore to God. Resist the devil, and he will flee from you."
You submit yourself to God by yielding to the Word. Then, being yielded to the Word, resist the devil and he'll flee from you. That's the key: it's being yielded to the Word; giving yourself to the Word by doing the Word! It'll rid you of envy, strife, pride, jealousy, bitterness, anger and everything unwholesome or unclean. It'll bring you into a place of sanctification. Praise God!
CONFESSION
Dear Father, thank you for the impact of your Word in my spirit, soul and body. My life is filled with the joy and glory of your righteousness as I walk in the light of your Word. Every darkness is dispelled from my path because I walk in the Spirit and light of your Word, in Jesus' Name. Amen.
FURTHER STUDY
Ephesians 4:31; James 1:22-25
1-YEAR BIBLE READING PLAN:
Luke 5:1-16 & Deuteronomy 25-27
2-YEAR BIBLE READING PLAN:
Matthew 25:1-13 & Exodus 32
Click here to download the Rhapsody of Realities PDF For March 2023.
Rhapsody of Realities is a globally recognized devotional written by Pastor Chris Oyakhilome, who is the Founder of Christ Embassy International Also Known as Love World Incorporated or Believers' Loveworld.
Christ Embassy Official Website: https://christembassy.org/
Watch Pastor Chris live online here
You May Also Check Out: