Covenant Hour of Prayer guideliine for today 23rd March 2023. Kindly join the Covenant Hour of Prayer and pray the prayers below with faith and intensity.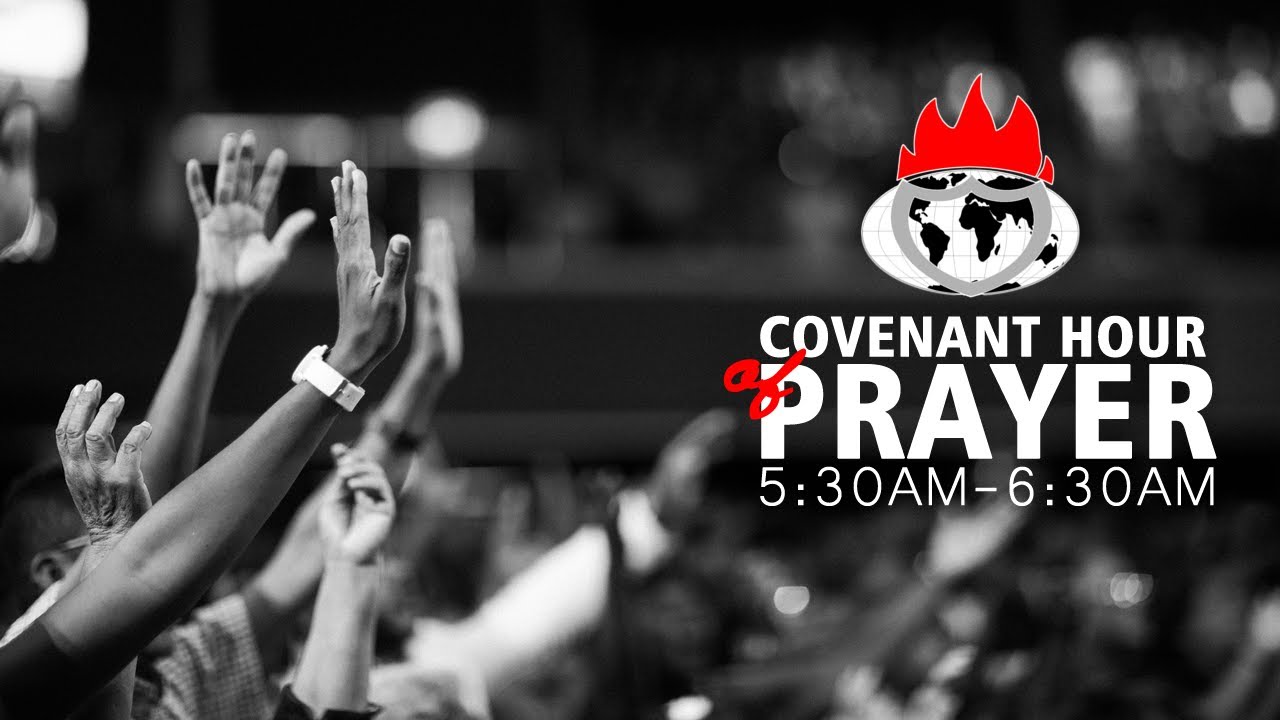 Living Faith Church Worldwide (also known as Winners Chapel) is an Evangelical charismatic Christian denomination and a megachurch. The headquarters is located in Ota, Nigeria, and have churches all over the world, with the mandate to liberate mankind from all forms of oppression.
Intercession 1: Father, in the name of Jesus, we invoke speedy judgment against all the gods of the land restraining people from getting saved across our harvest field.
Exodus 12:12

12 For I will pass through the land of Egypt this night, and will smite all the firstborn in the land of Egypt, both man and beast; and against all the gods of Egypt I will execute judgment: I am the Lord.
Intercession 2: Father, in the name of Jesus, engrace every challenged member of this church for supernatural breakthrough, thereby drafting multitudes to this church all through 'Operation Hit Your Target' .
Zechariah 8:23

23 Thus saith the Lord of hosts; In those days it shall come to pass, that ten men shall take hold out of all languages of the nations, even shall take hold of the skirt of him that is a Jew, saying, We will go with you: for we have heard that God is with you.
Intercession 3: Father, in the name of Jesus, let there be massive salvation of souls, both in our outreaches and services, resulting in the supernatural multiplication of this church in this 'prophetic weeks of harvest' .
Numbers. 11:31

31 And there went forth a wind from the Lord, and brought quails from the sea, and let them fall by the camp, as it were a day's journey on this side, and as it were a day's journey on the other side, round about the camp, and as it were two cubits high upon the face of the earth.
Intercession 4: Father, in the name of Jesus, turn all our new converts and new members into active disciples of Christ, thereby leading many to Christ and this church this prophetic season and beyond.
John. 4:29/39

29 Come, see a man, which told me all things that ever I did: is not this the Christ?

&

39 And many of the Samaritans of that city believed on him for the saying of the woman, which testified, He told me all that ever I did.
Intercession 5: Father, in the name of Jesus, stir up every cell minister with passion in driving cell growth agenda, resulting in the further growth and replication of all cells this 'Operation Hit Your Target' season.
Haggai 1:14

14 And the Lord stirred up the spirit of Zerubbabel the son of Shealtiel, governor of Judah, and the spirit of Joshua the son of Josedech, the high priest, and the spirit of all the remnant of the people; and they came and did work in the house of the Lord of hosts, their God,
About Living Faith Church Worldwide:
Living Faith Church Worldwide (also known as Winners Chapel) is an Evangelical charismatic Christian denomination and a megachurch. The headquarters is located in Ota, Nigeria, and have churches all over the world, with the mandate to liberate mankind from all forms of oppression. Read More