Watch MFM The Great Physician Hour here every Saturday by 9:30 pm. The Mountain of Fire and Miracle Ministries (MFM) Great Physician Hour is a special programme packaged together for people seeking the touch of God in any area of their lives, people who need divine healing, and Those who need deliverance. Please find details below.
Click the Play Button below to watch the live event below.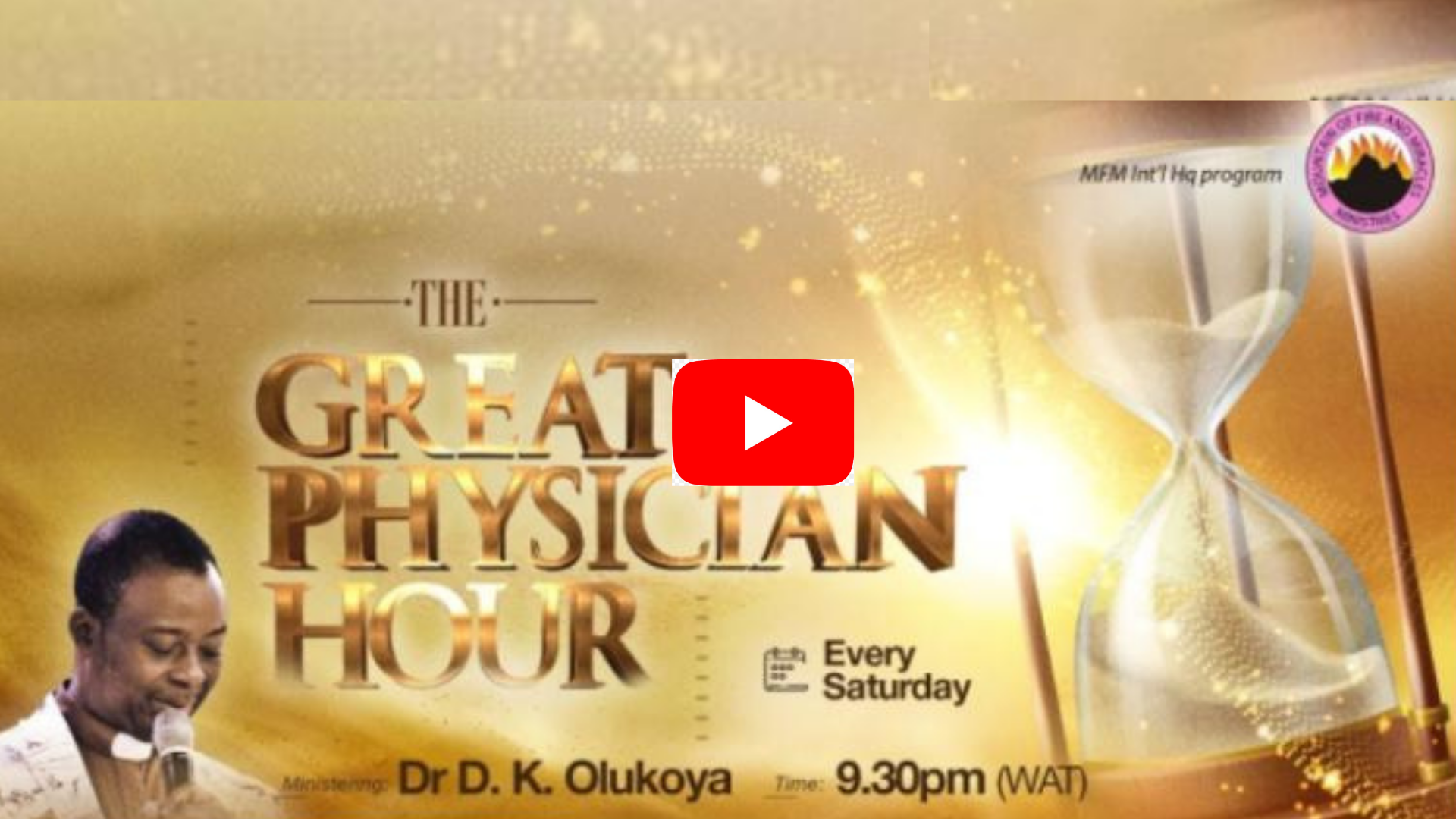 You are Watching Mfm the Great Physician Hour Live Broadcast
Alternatively, if the video fails, kindly watch the live broadcast here on MFM Youtube Channel.
What is MFM The Great Physician Hour All About?
Mark 2:17 – When Jesus heard it, He said unto them, "They that are whole have no need of the physician, but they that are sick. I came not to call the righteous, but sinners to repentance."
We must have an understanding that from the beginning sickness and diseases were not part of God's inheritance for His Children. However, the fall of man came with diverse exposure to satanic manipulations and demonic infestations. God has raised platforms for your absolute escape from all forms of oppressions. The MFM Great Physician hour is a healing and deliverance service that features the move of the Spirit of God, to heal, war and deliver.
Come and meet the Great Physician who is able to heal all sicknesses and diseases at the Mountain of Fire and Miracle ministries.
Mfm Great Physician Hour Event Schedule
DATE: This programme holds every Saturday
TIME: 9:30 pm – 10:45 pm.
⇒ Click here to see other events From MFM Ministries
Remember you can always access information on a variety of Christian events happening around you and globally on Christianevents.com.ng