New Season Prophetic Prayers and Declaration – watch NSPPD here now. It's time for New Season Prophetic Prayer and Declaration (NSPPD) With Pastor Jerry Eze. Join this powerful morning prayer today. (Please scroll down for live NSPPD and also for Streams of Joy Devotional for today)
Click the Play Button below to join The Live Service for today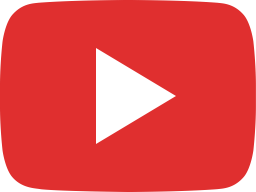 GOLIATH HAS FALLEN - OPERATION STOP THE STOPPERS [I HAVE MY EVIDENCE] 2 | NSPPD | 8TH DECEMBER 2023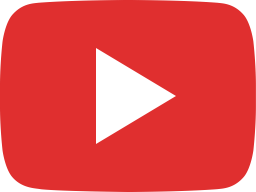 IT ENDED IN PRAISE || MIDWEEK [WORD & FIRE] SERVICE || 7TH DECEMBER 2023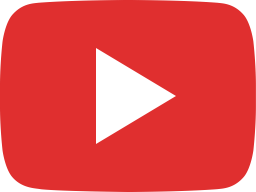 GOLIATH HAS FALLEN - OPERATION STOP THE STOPPERS [I HAVE MY EVIDENCE] || NSPPD || 7TH DECEMBER 2023

You are watching NSPPD Live Stream Now With Jerry Eze.
NSPPD, New Season Prophetic Prayer and Declaration just as its names, is a daily morning prayer and worship service With Pastor Jerry Eze. It holds every Monday to Friday.
Time: 7:00 AM – 8:00 AM Each day. Ministering: Pastor Jerry Eze and other Ministers of God. Please click the play button below to watch NSPPD for today live now.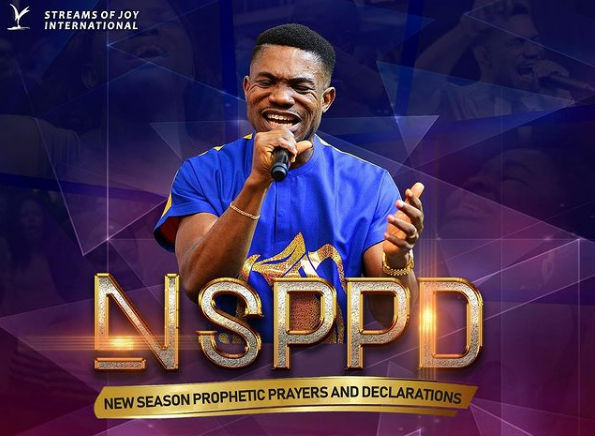 ⇒ Click Here to read Streams of Joy Daily Devotional 18th September 2023.
NSPPD Topic For Today 18th September 2023 is:
Focal Scripture:
WELCOME TO A FRESH WEEK OF THE SUPERNATURAL
NSPPDIANS, IT IS A TAKE OVER SEASON!
DO NOT FEAR, EL-ROI SEES YOU!
2DAYS OF THE GOD THAT SEES ME.
-ELROI MAKE A NAME FOR YOURSELF THROUGH MY LIFE. .
Then she called the name of the LORD who spoke to her, You-Are- the-God-Who-Sees; for she said, "Have I also here seen Him who sees me?" (Genesis.16:13)
Today on NSPPD FIRE ALTAR at 7am Nigerian time, God is in a hurry to make a name for HIMSELF in your life. It is a new season for you and your family.
Expect:
○A Release of Spiritual Gifts
○A Repositioning and Restoration of Destinies
○Alignment Prayers
○Healing and Deliverance Service
○Unlocking of Financial Gates
○Prayers for the Fruit of the Womb and for children
Write out every area you want to see EL-ROI's power in your life

Bring every negative report with you to Monday of Miracles

Invite at least 3 new persons to join you LIVE

Watch LIVE please, atmospheres aren't easily recreated.
WHAT GOD CANNOT DO DOES NOT EXIST.
Declare With us: EL-ROI SEES ME. HE IS MAKING A NAME FOR HIMSELF THROUGH MY LIFE.
Send your prayer requests to: [email protected]
Streams Of Joy International fondly called Streams of Joy (SOJ) is a Pentecostal and charismatic church, located in Nigeria. The Ministry is presided by Pastor Jerry Uchechukwu Eze (JERRY EZE). Streams of Joy International is a church made up of people from many ethnic backgrounds and nationalities with over 5,000 worshippers on Sunday mornings and her expressions in different parts of the world. Read more…
Remember you can always get information on the NSPPD and other Christian events like this on the CHRISTIAN EVENTS website.