Complete Profile & Latest Information About NCC Singapore
New Creation Church which is abbreviated as NCC is a is a Christian megachurch. NCC  is a non-denominational Christian church, and a member of the National Council of Churches of Singapore. It is not affiliated to any church overseas. According to a report made by the Strait times, NCC was one of three megachurches to make it to a list of Singapore's 10 largest charities. The Ministry is presided by Pastor Joseph Prince – a minister of God's grace.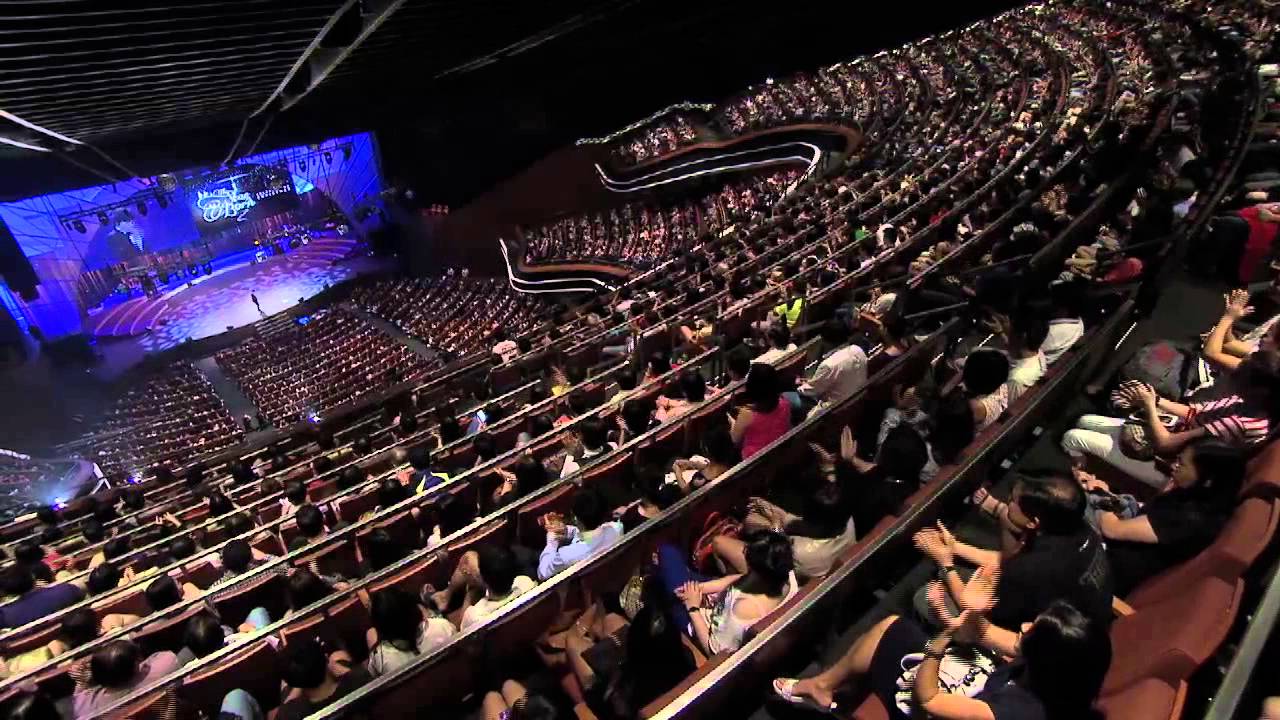 New Creation Church is a dynamic and fast-growing church in Singapore.
The church is located at 51 Cuppage Rd, #09-01, Singapore 229469. It owns a 5,142 seats worship centre known as the Star Performing Arts Centre, (STAR PAC).
HISTORY OF THE NEW CREATION CHURCH (NCC)
New Creation Church was founded by a small group including Joseph Prince, Henry Yeo, David Yeow and Jack Ho in 1983. It was later officially registered with the Registrar of Societies in October 1984.
The church began her Sunday service with an average attendance of 25 people. Gradually, it grew to about 150 members in 1990 when Prince was appointed as the senior pastor of the church.
During the period between 1984 and 1999, the church used different worship venues such as a hall within the premises of the Young Women's Christian Association of Singapore and the ballrooms in local hotels to accommodate its growing congregation.
In 1999, the church moved to the Rock Auditorium in Suntec City Mall and on 23rd December 2012, her services were moved to The Star PAC, in Buona Vista, Singapore.
FOUNDING DAY: NCC was founded in the year 1984
HEADQUARTERS: The church is located at 51 Cuppage Rd, #09-01, Singapore 229469.
BRANCHES: NCC is not affiliated to any church overseas.
FOUNDER: The founders of NCC were Joseph Prince, Henry Yeo, David Yeow and Jack Ho.
CURRENT LEADER: The current leader of the New Creation Church (NCC) is the senior pastor, Joseph Prince.
New Creation Church Programme / Events Calendar
NEW CREATION CHURCH BELIEFS

In one God, who exists in three Persons—the Father, Son, and Holy Spirit. He is loving, holy and just.
That the Bible is God's Word. It is inspired and accurate. It is our perfect guide in all matters of life.
That sin has separated us all from God, and that only through Jesus Christ can we be reconciled to God.
That Jesus Christ is both God and Man. He was conceived by the Holy Spirit and born of the virgin Mary. He led a sinless life, took all our sins upon Himself, died and rose again. Today, He is seated at the right hand of the Father as our High Priest and Mediator.
That salvation is God's gift to us. It is available to anyone who confesses the Lord Jesus with their mouth and believes that God has raised Him from death to life.
That water baptism is a symbol of the cleansing power of God and a testimony of our faith in the Lord Jesus Christ.
That the Holy Spirit is our Comforter. He guides us in all areas of our lives. He also blesses us with spiritual gifts and empowers us to yield the fruit of the Spirit.
That the Holy Communion is a celebration of Jesus' death and our remembrance of Him.
That God wants to transform, heal, and provide for us, so that we can live blessed and victorious lives that will impact and help others.
That we are called to preach the gospel to all nations.
That our Lord Jesus Christ is coming back again just as He promised.
NEW CREATION CHURCH OUTREACH
New Creation Church has been involved in outreach activities and missions throughout the Asian region, and sends its pastors, leaders and volunteers to several Asian countries annually.
It has been reported that Ten per cent of the church's annual budget which was about US$4 million (as of Year 2007) was set aside for missionary work. Currently, the church is still committed to helping missionaries. In addition, the church also makes donations to local charities annually.
NCC BUSINESS CATEGORY
The New Creation Church Group consists of the church as well as its for-profit business entities which it says have generated a net surplus every year. The business arm of the church is known as Rock Productions.
The Star Vista
The Star Vista is a shopping mall occupying the bottom six floors of The Star, a 15-storey mixed use complex that the church co-developed with CapitaLand and was opened in September 2012. In November 2019, the church paid S$296 million to acquire the mall after it heard that CapitaLand was in talks with buyers for a potential sale. The church said that the acquisition was made "to protect the interest of the church" because another buyer could have been less supportive of the church's use of the property for religious purposes.
Omega Tours & Travel Pte Ltd
Pastor Joseph Prince has been known to be featured in high-profile Holy Land tours speaking alongside other prominent pastors such as Joel Osteen. Omega Tours & Travel Pte Ltd is a travel agency that specialises in package and private tours to Holy Land destinations in Israel, Jordan, Turkey and Greece.
NEW CREATION CHURCH WORSHIP CENTRE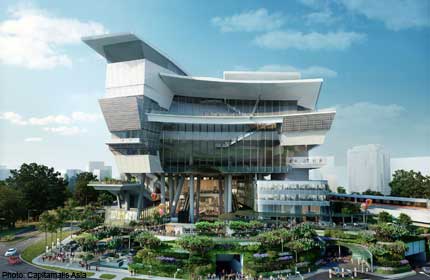 The Star, is a 15-storey mixed use complex. The New Creation church moved to a new 5,000 (5,142) seat theatre, now its main worship venue, at The Star Performing Arts Centre (PAC) in Buona Vista on 23 December 2012.
Officially opened on 1 November 2012, The Star PAC spans levels 3 to 11, known as the civic and cultural zone, of the building called The Star. It is owned and managed by Rock Productions, the business arm of the church. The Star PAC comprises a 5,000-seat theatre, a multi-purpose hall, an outdoor amphi-theatre, special function rooms and other facilities. The church rents The Star PAC for Sunday services.
The levels from Basement 4 to Level 2 of The Star, known as the retail and entertainment zone (including the car park lots), is called The Star Vista, and is owned by the church.
The Star, comprising The Star Vista and The Star PAC, was envisioned as a "futuristic complex with restaurants, shops and a 5,000-seat theatre", and costs an estimated SGD1 billion.
GRC ONLINE DIGITAL CHURCH
Grace Revolution Church is an online Church, launched after the lockdown experience. It kicked off in the spring of 2021.