Complete Profile & Information About Catholic Church
The Catholic Church is very vast and it has branches all over the world with a very large congregation.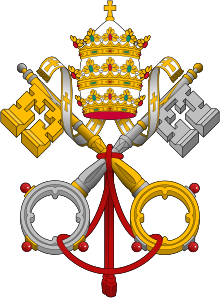 The Catholic Church, sometimes referred to as the Roman Catholic Church, is the largest Christian church, with approximately 1.3 billion baptised Catholics worldwide as of 2018.
As the world's oldest and largest continuously functioning international institution, it has played a prominent role in the history and development of Western civilization.The church is headed by the bishop of Rome, known as the pope. Its central administration is the Holy See.
According to the Catholic tradition, the history of the Catholic Church begins with Jesus Christ and his teachings (c. 4 BC – c. AD 30) and the Catholic Church is a continuation of the early Christian community established by the Disciples of Jesus.
The Church considers its bishops to be the successors to Jesus's apostles and the Church's leader, the Bishop of Rome (also known as the Pope) to be the sole successor to Saint Peter, who ministered in Rome in the first century AD, after his appointment by Jesus as head of the church.
By the end of the 2nd century, bishops began congregating in regional synods to resolve doctrinal and policy issues.Duffy claims that by the 3rd century, the church at Rome might even function as a court of appeal on doctrinal issues.
FOUNDING DAY: The Catholic church was founded between (c. 4 BC – c. AD 30)
NUMBER OF MEMBERS: The church presently  has over 1 billion worshippers
HEADQUARTERS: the headquaters is located at Vatican City
BRANCHES:  he Catholic Church has branches all over the world
FOUNDER: The founder of the Catholic Church is Saint Peter
CURRENT LEADER: Pope of Rome, Francis
Catholic Church Annual Event Calendar
The Catholic Church is a very vast religious institution and it has branches all over the world. the catholic Church as bee established since the days of saint Peter. the catholic Church base their teachings on the old roman empire and as empires rise and fall so does the doctrines. Each empire at time had doctrines different from themselves. the Catholic Church is head by Pope Francis. the First Pope was Saint peter.