THE REDEEMED CHRISTIAN CHURCH OF GOD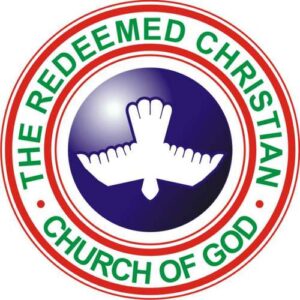 BRIEF HISTORY: The RCCG was founded in 1952 by Rev. Josiah Olufemi Akindayomi (1909–1980) following his involvement in other churches. Rev. Akindayomi chose Enoch Adejare Adeboye as the next General overseer. Enoch Adeboye was a lecturer in mathematics at the University of Lagos, Nigeria, as at the time he joined the church in 1973. Adeboye initially became one of the interpreters translating Akindayomi's sermons from Yoruba to English. He was ordained a pastor of the church in 1975, and his appointment as leader (General overseer) of the church was formalized by the posthumous reading of Akindayomi's sealed pronouncement. In 1990, Redeemed Christian Church of God Bible School was founded.
DATE OF ESTABLISHMENT:   1952
NUMBERS OF MEMBERS: 10 MILLION MEMBERS
LOCATION: Redemption Camp
Km 46 Lagos Ibadan Express Way
Ogun State Nigeria.
BRANCHES:  it had 14,000 churches and 5 million members in Nigeria, in 80 countries.
FOUNDER: JOSIAH AKINDAYOMI
CURRENT PASTOR: PASTOR E.A ADEBOYE (GENERAL OVERSEER 1981-DATE)
EVENT LINK: rccg.org
CONVENTION: EVERY AUGUST
SPECIAL PROGRAM:
ANNUAL HOLY-GHOST CONGRESS: EVERY DECEMBER
SHILOH HOUR: EVERY 1ST MONDAY OF THE MONTH
HOLYGHOST SERVICE: EVERY 1ST FRIDAY OF THE MONTH
The Redeemed Christian Church of God (RCCG) is a Pentecostal megachurch, its beliefs in the Bible and the Holy Trinity, that the Devil exists, that God formed man in his image, in repentance, in cleansing from sins by God's grace, in sanctification, water baptism, Holy Spirit baptism, restitution and that it is possible for God to heal without medicine (by His divine intervention e.g. through prayer).