Covenant Hour of Prayer guideliine for today 27th January 2023. Kindly join the Covenant Hour of Prayer and pray the prayers below with faith and intensity.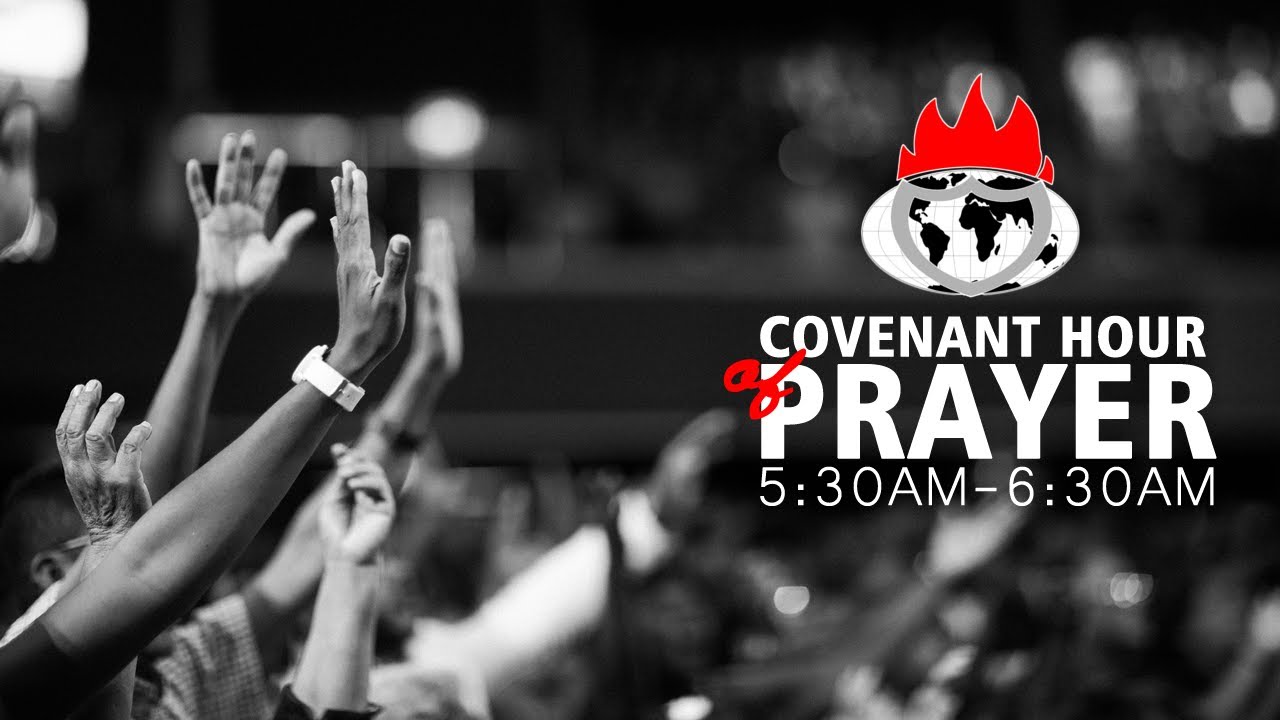 Living Faith Church Worldwide (also known as Winners Chapel) is an Evangelical charismatic Christian denomination and a megachurch. The headquarters is located in Ota, Nigeria, and have churches all over the world, with the mandate to liberate mankind from all forms of oppression.
Intercession 1: Father, by the blood of Jesus, silence every evil counsellor, manipulating our new converts from being established in this church – Exo. 11:1
Ex 11:1

And the LORD said unto Moses, Yet will I bring one plague more upon Pharaoh, and upon Egypt; afterwards he will let you go hence: when he shall let you go, he shall surely thrust you out hence altogether.
Intercession 2: Father, in the name of Jesus, give us the heathen for our inheritance and the uttermost part of the earth for our possession all through this year – Ps. 2:8
Ps 2:8

8 Ask of me, and I shall give thee the heathen for thine inheritance, and the uttermost parts of the earth for thy possession.
Intercession 3: Father, by the encounters of this prayer and fasting season, let your word grow mightily in our midst, thereby establishing our dominion on the earth, both as a church and as individuals – Acts 19:20
Acts 19:20

20 So mightily grew the word of God and prevailed.
Intercession 4: Father, in the name of Jesus, let every cell minister be empowered by the Holy Ghost to effectively drive the Cell Replication Agenda of the year – Acts 10:38
Acts 10:38

38 How God anointed Jesus of Nazareth with the Holy Ghost and with power: who went about doing good, and healing all that were oppressed of the devil; for God was with him.
Intercession 5: Father, by your mighty hand, draft abiding multitudes into our services this coming Sunday, and grant every worshipper a Highway order of adventure in life – Is. 55:8-9
Isa 55:8-9

8 For my thoughts are not your thoughts, neither are your ways my ways, saith the LORD. 9 For as the heavens are higher than the earth, so are my ways higher than your ways, and my thoughts than your thoughts.
About Living Faith Church Worldwide:
Living Faith Church Worldwide (also known as Winners Chapel) is an Evangelical charismatic Christian denomination and a megachurch. The headquarters is located in Ota, Nigeria, and have churches all over the world, with the mandate to liberate mankind from all forms of oppression. Read More