MFM REVIVAL HOUR LIVE STREAM WITH DR. DANIEL OLUKOYA.
Watch the MFM Revival Hour live here every Monday by 5:00 pm. Your weekly evening charge with Dr Olukoya, senior pastor MFM Worldwide. Please find details below.
To watch today's edition, click the play button below.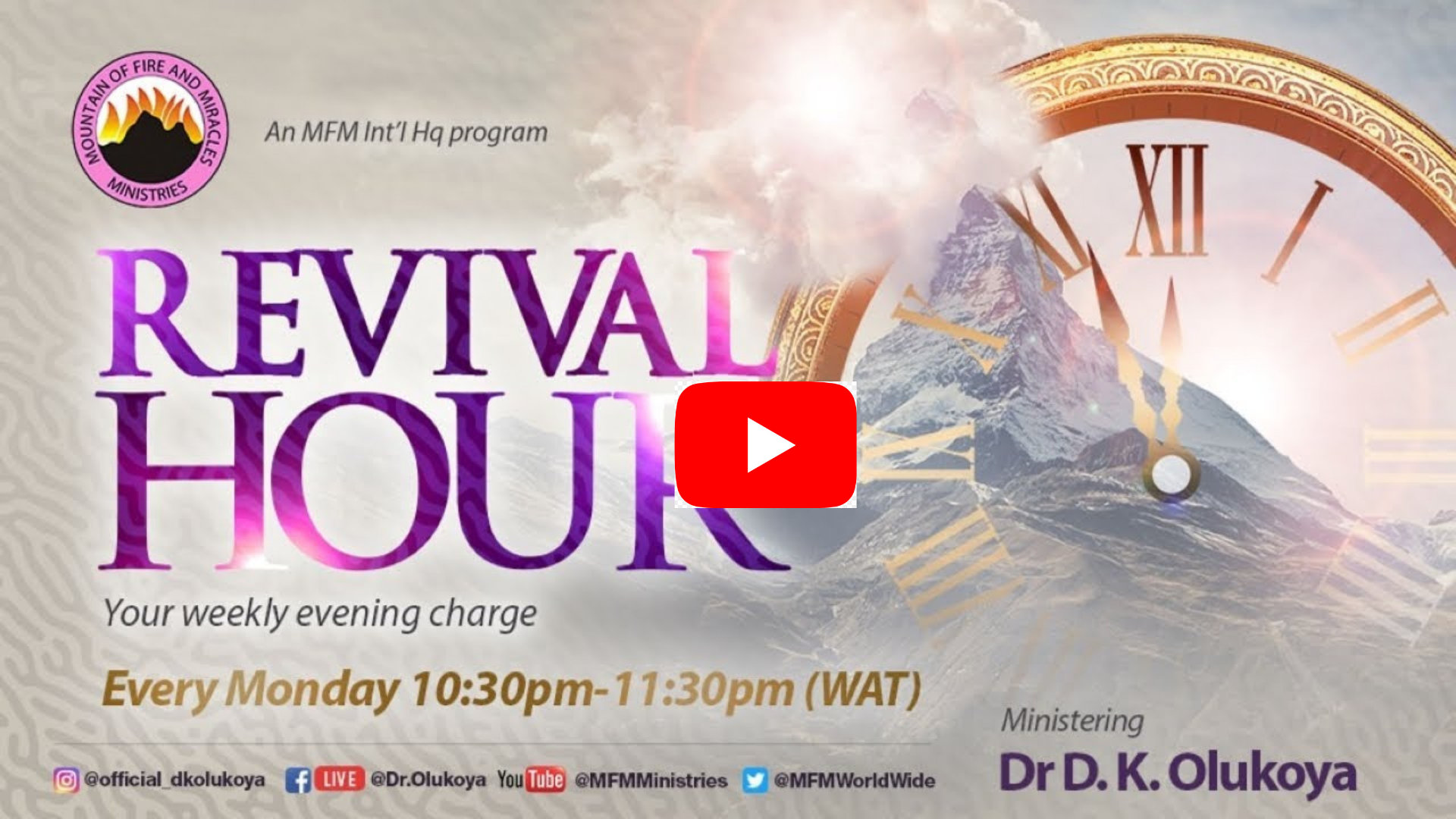 You are watching MFM Revival hour Live broadcast
What is the Revival Hour Weekly Programme all About?
The Revival hour is a weekly revival programme organized by the Mountain of Fire and Miracle Ministries. It features Prayer sessions, word charge, and Spiritual warfare songs. The Service seeks to revive participants towards emerging whole and recovering all that the devil has stolen from them.
DETAILS ABOUT THE MFM REVIVAL HOUR.
Time: MFM Revival Hour holds every Monday by 5:00 pm.
Venue: MFM International Head Quarters, the Prayer City, Lagos.
Ministering: Prof. Olukoya and other men of God.
The Mountain of fire & miracle ministries aka MFM ministries is a Pentecostal denomination with churches in several countries of the world. The ministry is presided over by Dr. Daniel Kolawole Olukoya (DKO). Her international headquarters known as the Prayer city is located in Lagos, Nigeria, within which is located a 100,000 seating capacity auditorium Read More…