WATCH PASTOR JERRY EZE SUNDAY SERVICE MESSAGE LIVE ONLINE
Welcome to the second Sunday in the month of August. You are on to the live broadcast Sunday service for the Streams of Joy international ministries. Be blessed as Pastor Jerry Eze and other anointed ministers of God takes you through a moment of refreshing in the presence of God.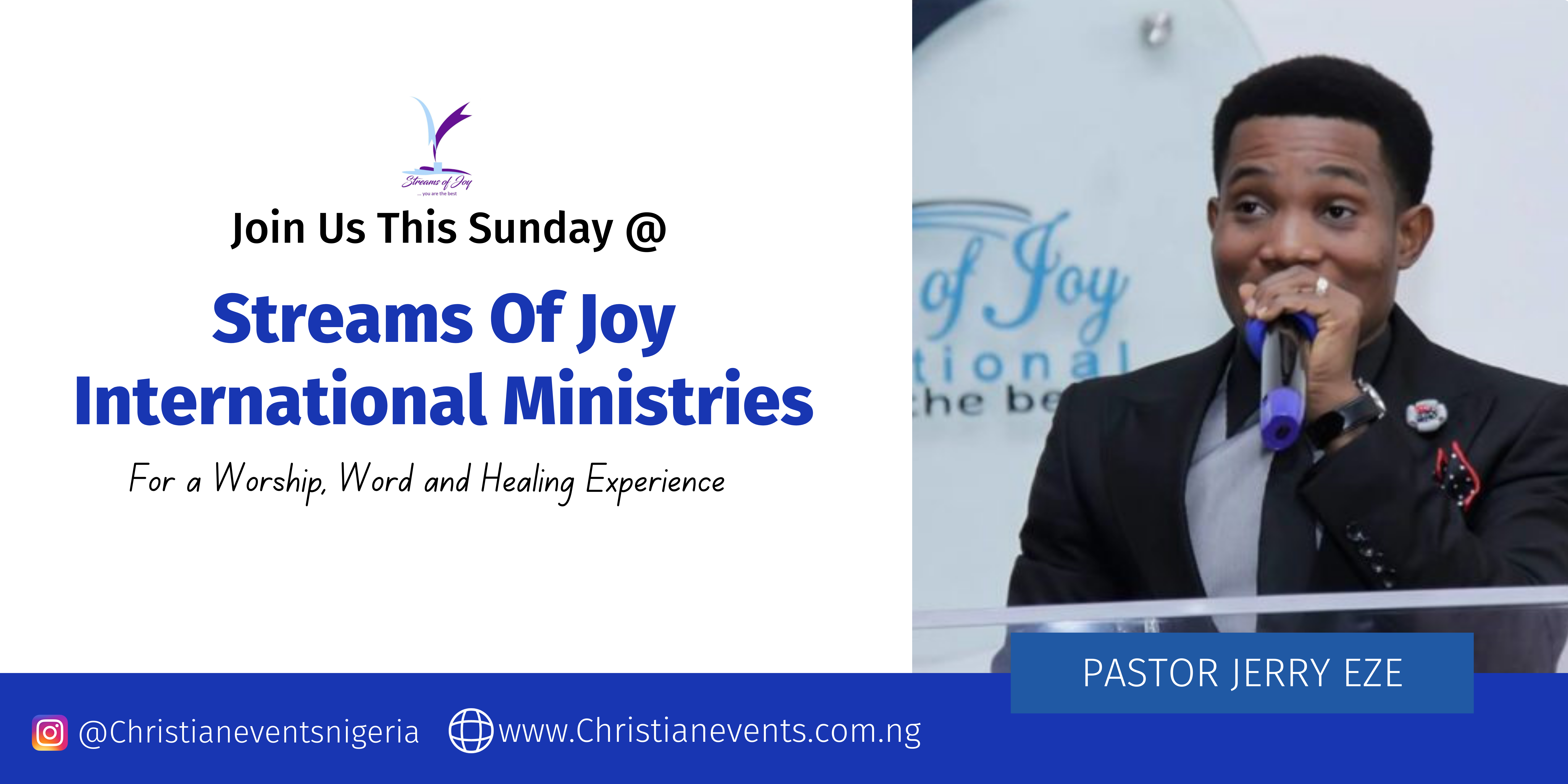 Get set to watch the live broadcast / live streaming of Streams of Joy  Sunday Service from, Nigeria.
Time of SOJ Ministries Sunday Services (GMT + 1) : SOJ begins her Sunday service as follows;
1st service:  7:00AM
2nd service: 8:30AM
3rd service: 10:15AM
4th service: 11:45AM
Below is the video of Streams of Joy Livestream from Umuahia ( Wait some few seconds for video to load then click play, just below).
Click play to watch SOJ Sunday Service with Pastor Jerry Eze
You are watching Streams of Joy Sunday service for 14th August 2022
About Streams of Joy International Ministries:
Streams Of Joy International fondly called Streams of Joy (SOJ) is a Pentecostal and charismatic church, located in Nigeria. The Ministry is presided by Pastor Jerry Uchechukwu Eze (JERRY EZE). Streams of Joy International is a church made up of people from many ethnic background and nationality with over 5,000 worshippers on Sunday mornings and her expressions in different parts of the world… Read more