WATCH THE REDEEMED CHRISTIAN CHURCH OF GOD (RCCG) SUNDAY SERVICE 14TH AUGUST 2022 WITH PASTOR E. A. ADEBOYE – LIVE ONLINE.
Welcome to the second Sunday in the month of August 2022. You are on to the livestream for RCCG Service online. Here is a live broadcast of RCCG Sunday service from the Redemption Camp, Lagos-Ibadan Expressway, Nigeria. Please find details below.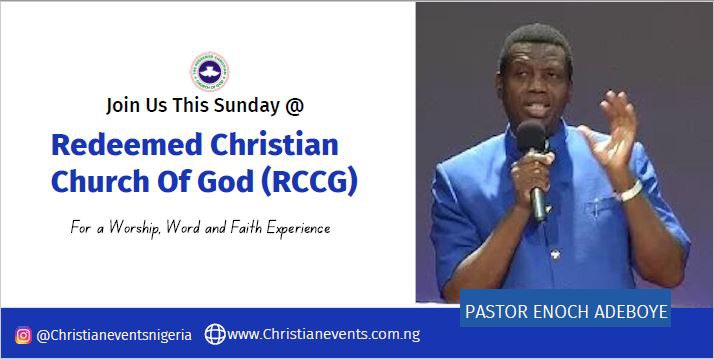 RCCG holds her Sunday Service as follows;
Sunday School – 7am
Service – 2pm
The service is being transmitted live from the RCCG Redemption camp, Nigeria. For worshippers all over the world who desire to stream live the Special Sunday service of the Redeemed Christian church of God, please do so by clicking/tapping the play button below and remain ever blessed.
You are watching RCCG Sunday service –And Pastor Adeboye's Sunday Teaching
RCCG SUNDAY SERVICE AND RESOURCES LINKS: