DADDY ENOCH ADEJARE ADEBOYE @ 81 – A WORTHY EXAMPLE
Pastor Adeboye celebrates his 81st Birthday today the 2nd of March 2023. Pastor Adeboye is the General Overseer  of the Redeemed Christian Church of God (RCCG).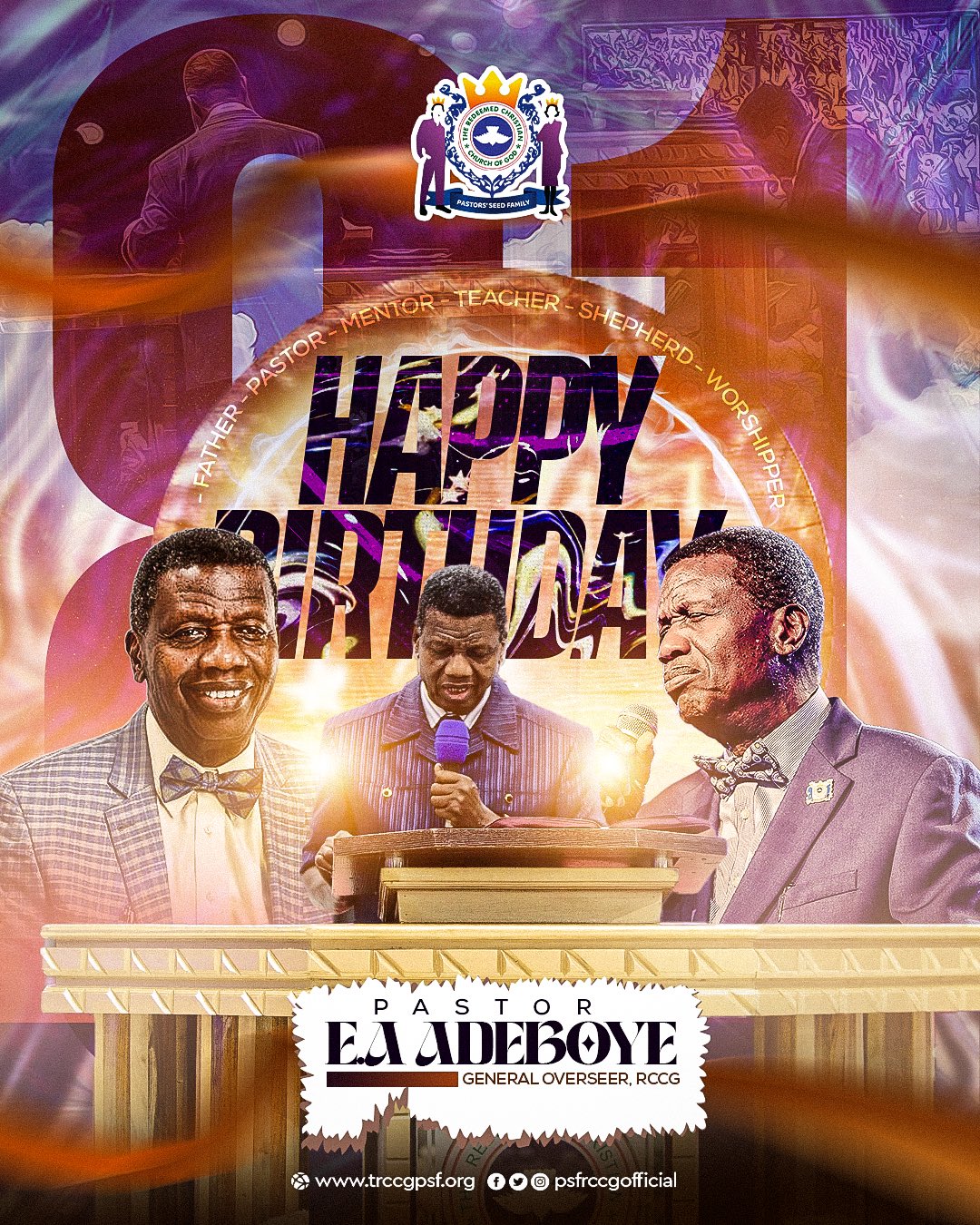 Pastor Enoch Adejare Adeboye was born on the 2nd of March 1942, in Ifewara, near Ife. His life according to Sons and Daughters of Daddy Adeboye in the faith, has shown the combination of faith, hard work, diligence, and courage, revealing a simple life, so easy to learn from it.
Daddy, we wish you a Happy Birthday from all of us at Christianevents.com.ng
ENOCH – MOVIE PREIMERE IN APPRECIATION OF THE LIFE OF PASTOR E A ADEBOYE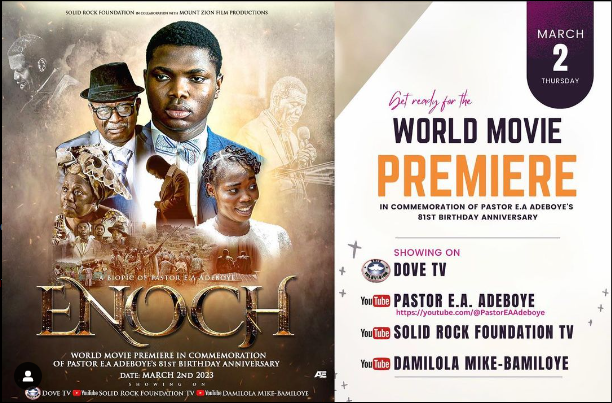 The much-awaited Biopic movie titled Enoch, premieres 2nd of March, 2023 in commemoration of Daddy Adeboye's 81st birthday. The movie was done in conjunction with the famous Damilola Mike-Bamiloye of the Mount Zion Ministry.
⇒ Where to Watch the Biopic of Pastor E A Adeboye
You can join any of the following Platforms to watch the Movie;
Dove Tv
Click the Play Button to Watch the Premiere
You may also like to Join the Regular/Upcoming Services From RCCG International With Daddy Adeboye
⇒ RCCG Special Holy Ghost Service March 2023
⇒  Read the RCCG Sunday School Manuals
⇒ RCCG Holy Ghost Communion Service
⇒ Open Heavens Devotional for Today
The Redeemed Christian Church of God aka RCCG is an International Pentecostal mega-church with branches all over the world. The ministry is presided by Pastor Enoch Adejare Adeboye who has been an ordained pastor since 1975. The church is popularly known for her annual Holy Ghost convention with an average headcount of 500,000 individuals in attendance at the Redemption camp ground, Nigeria. Read More