DAYSTAR DATING & COURTSHIP SINGLES EVENT AUGUST 2021 WITH SAM ADEYEMI
The Dating & Courtship event of Daystar Christian event centre is set to hold on Saturday 14th August 2021. Find details of the event below.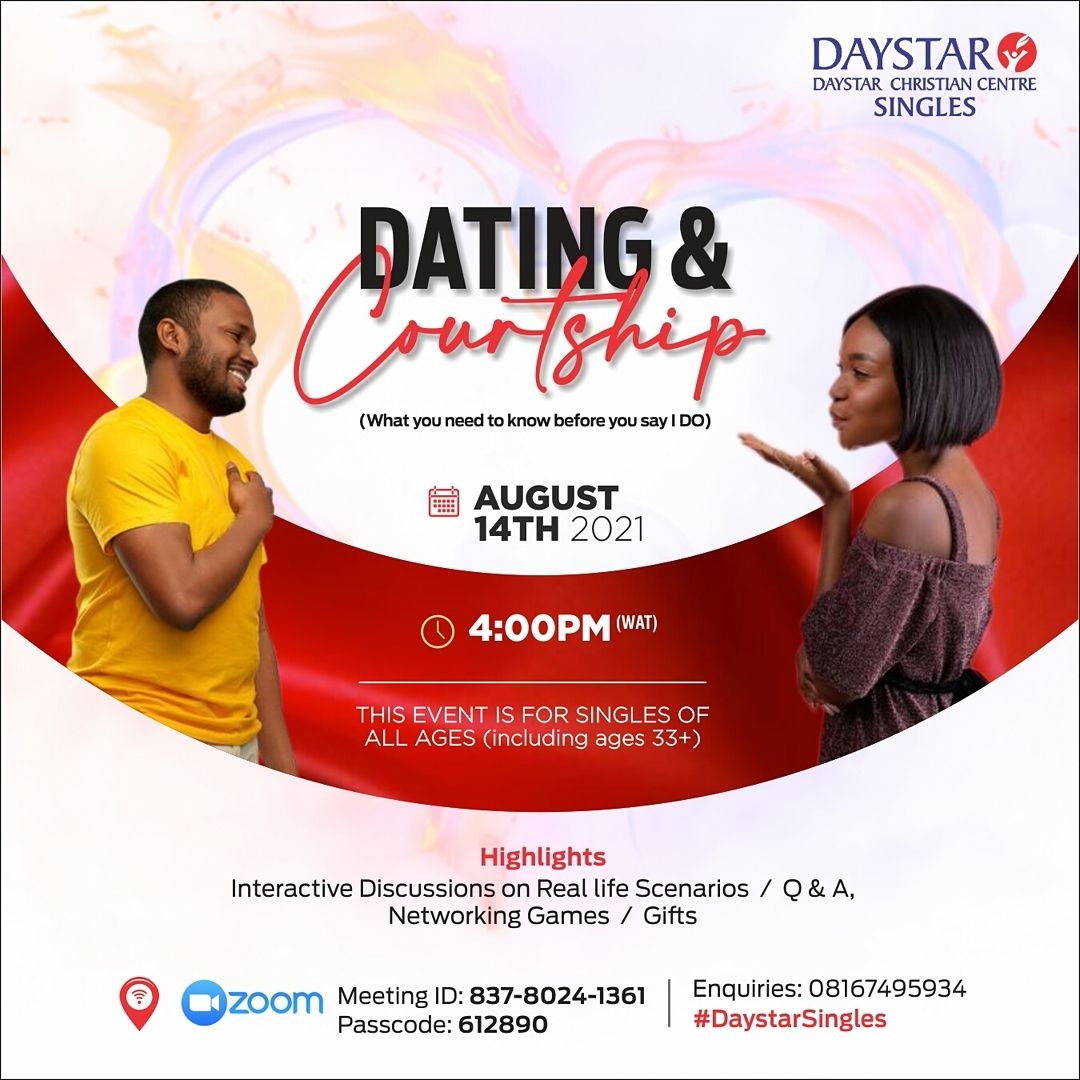 The Daystar Christian Centre holds her singles event with Sam Adeyemi. This event is an interactive session on real life scenarios, with questions and answers and other major highlights for the right positioning of singles, couples, dating individuals among others.
The expository event will hold on Saturday 14th August, 2021 on Zoom.
DAYSTAR SINGLES PROGRAMME
DATE: Saturday 14th August 2021.
VENUE: ZOOM Meeting ID: 837-8024-1361; (Passcode: 612890)
TIME: 4:00 PM.
Save the date. Tell a friend. Anticipate!
What is the theme of Daystar Singles 2021?
The theme for Daystar Christian Centre Singles August 2021, is proclaimed  to be "Dating & Courtship – What you need to know before you say I do".
Remember you  can always get information on Daystar Singles and other christian events like this on CHRISTIAN EVENTS website.