Daily catholic Holy Mass live online. Watch the online broadcast of the Holy Mass for today. You can also see the Daily catholic reading for today on this page.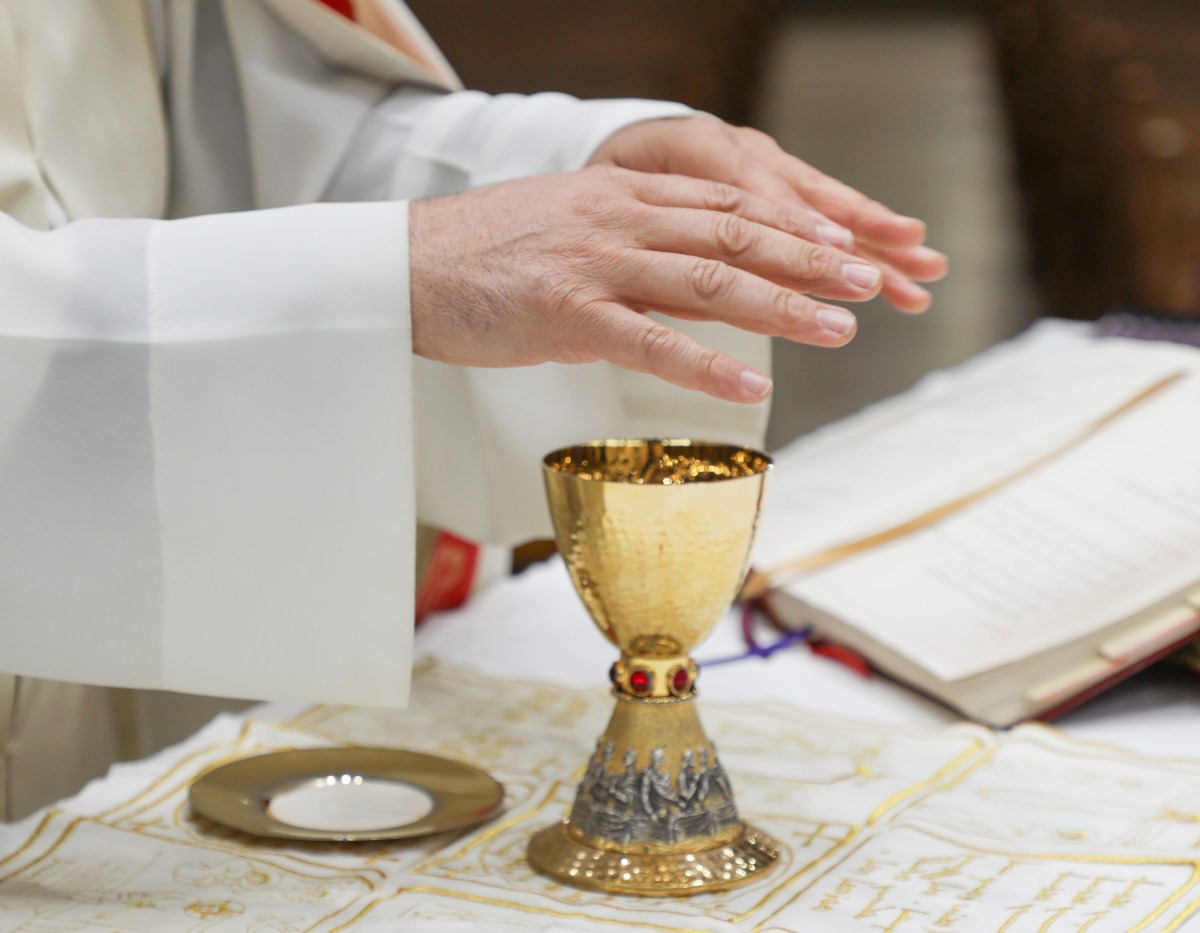 Daily mass is a daily act of worship and the celebration of the sacrament of the Eucharist. For people across the globe. This page also contains the catholic daily reading for today. Please read and share with someone today.
Press the play button to watch the live transmission of the Holy Mass for today.
You are watching The Live broadcast for the Catholic Holy Mass for Today.
CATHOLIC DAILY READING 18TH FEBRUARY 2022.
First Reading: James 2: 14-24, 26
14 What shall it profit, my brethren, if a man say he hath faith, but hath not works? Shall faith be able to save him?
15 And if a brother or sister be naked, and want daily food:
16 And one of you say to them: Go in peace, be ye warmed and filled; yet give them not those things that are necessary for the body, what shall it profit?
17 So faith also, if it have not works, is dead in itself.
18 But some man will say: Thou hast faith, and I have works: shew me thy faith without works; and I will shew thee, by works, my faith.
19 Thou believest that there is one God. Thou dost well: the devils also believe and tremble.
20 But wilt thou know, O vain man, that faith without works is dead?
21 Was not Abraham our father justified by works, offering up Isaac his son upon the altar?
22 Seest thou, that faith did co-operate with his works; and by works faith was made perfect?
23 And the scripture was fulfilled, saying: Abraham believed God, and it was reputed to him to justice, and he was called the friend of God.
24 Do you see that by works a man is justified; and not by faith only?
26 For even as the body without the spirit is dead; so also faith without works is dead.
…
Read more Catholic Daily Reading for today ( 1st Reading, Responsorial Psalm and the Gospel. This daily reading is published to help you live a life full of faith.
Remember you can always get information on T.D. Jakes Wednesday Night Bible Study and other Christian events like this on the Christian Events website