Begin and stay uplifted all through this day with scriptures and power-packed prayer points, that keeps your Spirit in tune with God. This short and brief Daily Bible Text and Prayers for today is made available to you, and your loved ones for your daily inspirations.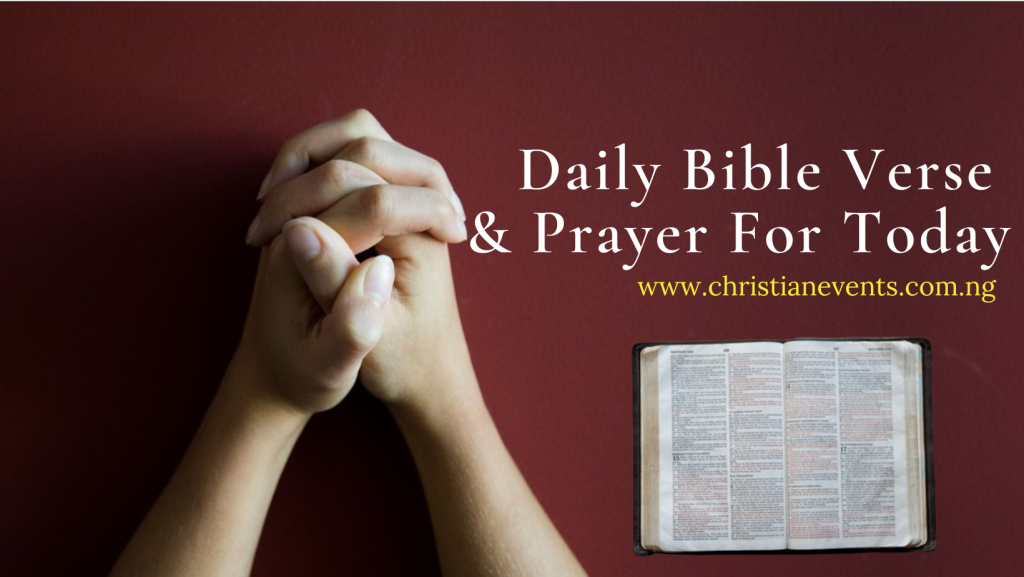 Daily Bible Text for Today: Exodus 19:4–6
You yourselves have seen what I did to Egypt, and how I carried you on eagles' wings and brought you to myself. Now if you obey me fully and keep my covenant, then out of all nations you will be my treasured possession. Although the whole earth is mine, you will be for me a kingdom of priests and a holy nation.
Prayer Points for Today 19Th September 2023.
Lord our God and our Father, we thank you for all the light you let shine on earth to gladden our hearts. Your light shows us how to live in your creation with open eyes and open hearts, accepting in a childlike way all the good gifts from your hand.
How much good you send to many sorrowful hearts, and how much strengthening to those in weakness, poverty, and sickness! Grant that we may recognize what comes from you, that we are not cast down in spirit but mount up again and again on wings like eagles.
May we learn to say at all times, "Through how much need has not our merciful God spread out his wings to protect us!" Amen.
"So tell them, 'As surely as I live, declares the LORD, I will do to you the very thing I heard you say: " Numbers 14:28 (NIV)
This daily Bible verse and Intercessory guide are published by Plough Publishing House (NY), an independent publisher of books on faith, society, and spiritual life. See more.