WATCH COZA 12DG JANUARY 2022 LIVE ONLINE WITH REVEREND BIODUN FATOYINBO.
You are on to the live stream for the Commonwealth of Zion Assembly (COZA) annual 12 Days of Glory with Reverend Fatoyinbo. It is time to start the new year in glory like never before.  Please find details of this event below.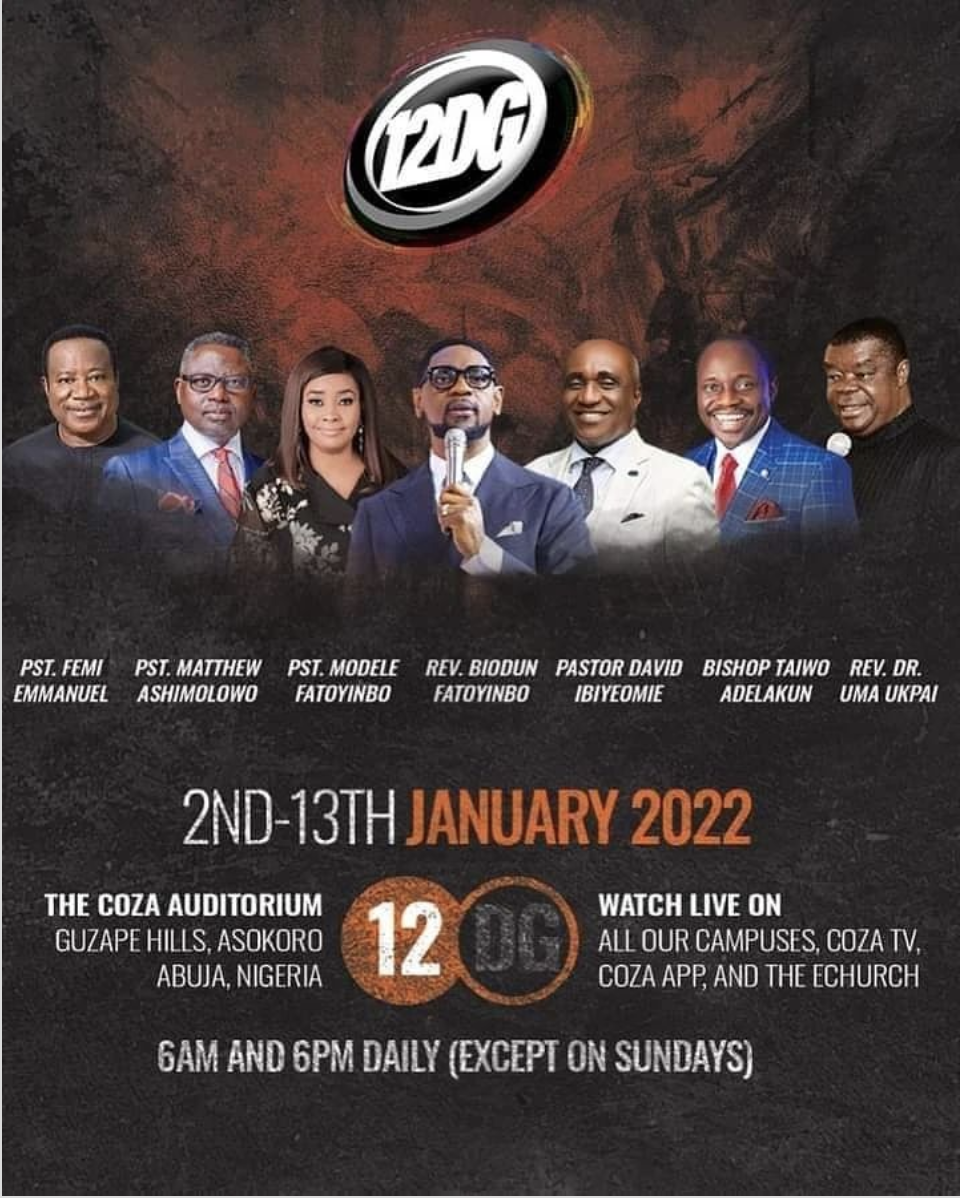 Click the play button below to join the event
 You are watching the COZA 12 DG January 2022.
Find more about the COZA 12 Days of Glory January 2022 here
Remember you  can always get information on Salvation ministries crusade and other christian events like this on CHRISTIAN EVENTS website.