Covenant Hour of Prayer guideliine for today 21st March 2023. Kindly join the Covenant Hour of Prayer and pray the prayers below with faith and intensity.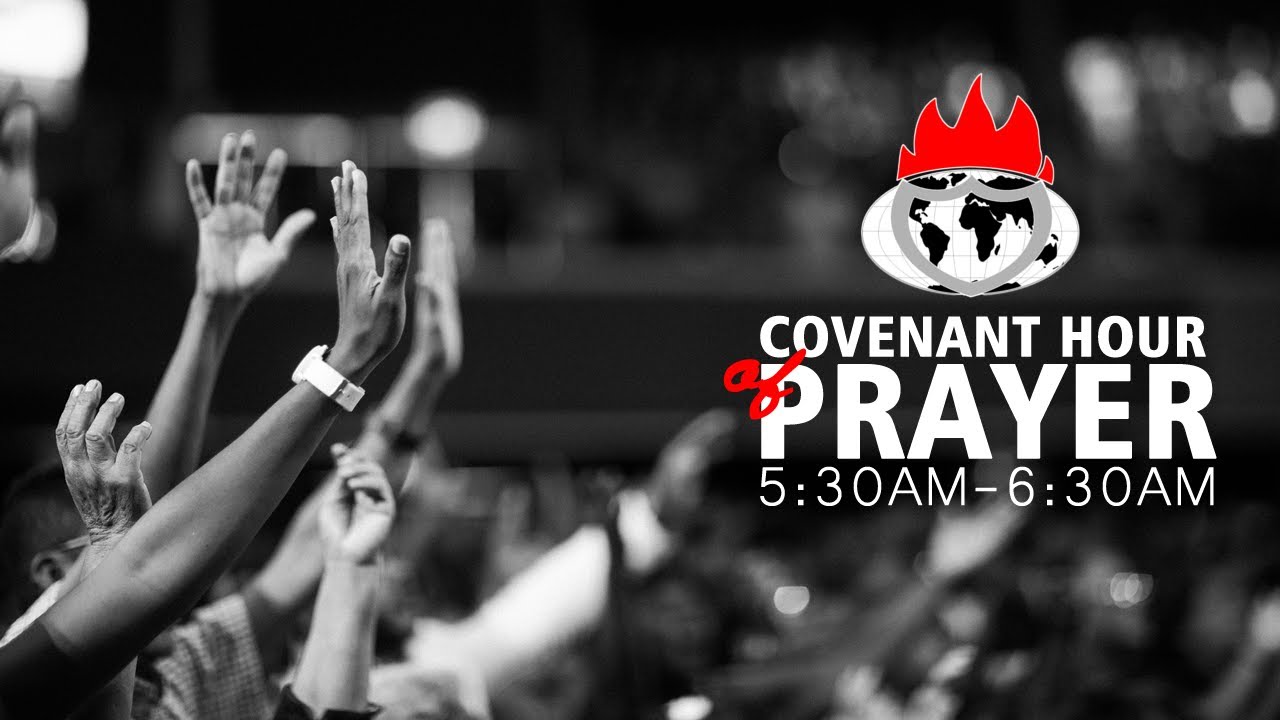 Living Faith Church Worldwide (also known as Winners Chapel) is an Evangelical charismatic Christian denomination and a megachurch. The headquarters is located in Ota, Nigeria, and have churches all over the world, with the mandate to liberate mankind from all forms of oppression.
Intercession 1: Father, in the name of Jesus, thank You for drafting great and abiding multitudes into our services yesterday, and for granting supernatural favor to every family represented by Your prophetic Word and mystery of the anointing
Psalms. 102:13

13 You will arise and have compassion on Zion, for it is time to show favor to her; the appointed time has come.
Intercession 2: Father, in the name of Jesus, let the fire of the Holy Ghost consume every agent of the devil seeking to hinder the full delivery of the 4-level dimension growth ordained for this prophetic season
Heb. 12:29

29 for our "God is a consuming fire.
Intercession 3: Father, in the name of Jesus, let there be a continuous increase of the Word from our altar all through the ongoing 'Prophetic Weeks of Harvest', resulting in the continuous growth of this church
Acts 6:7

7 So the word of God spread. The number of disciples in Jerusalem increased rapidly, and a large number of priests became obedient to the faith.
Intercession 4: Father, in the name of Jesus, give us the heathen for our inheritance and the uttermost part of the earth for our possession this week as we intensify on 'Operation Hit Your Target'
Psalms. 2:8

Ask me, and I will make the nations your inheritance, the ends of the earth your possession.
Intercession 5: Father, in the name of Jesus, continue to invade our service(s) with miracles, sign and wonders, thereby drafting unprecedented multitudes into this church all through this prophetic season and beyond
Acts 9:34-35

34 "Aeneas," Peter said to him, "Jesus Christ heals you. Get up and roll up your mat." Immediately Aeneas got up. 35 All those who lived in Lydda and Sharon saw him and turned to the Lord.
About Living Faith Church Worldwide:
Living Faith Church Worldwide (also known as Winners Chapel) is an Evangelical charismatic Christian denomination and a megachurch. The headquarters is located in Ota, Nigeria, and have churches all over the world, with the mandate to liberate mankind from all forms of oppression. Read More