THE EXPERIENCE 2020 LIVE STREAM
Tonight is the night!  Join the millions of voices all over the world in worship to God who dwells in the midst of His praise from His people.
Click on the play button below to join the Experience 2020 live broadcast now.
This night from 9 pm WAT, 8 pm GMT, #TEGlobalEdition takes over worldwide.
HOW TO WATCH THE EXPERIENCE 2020 LIVE ONLINE FOR FREE ( WITHOUT DATA)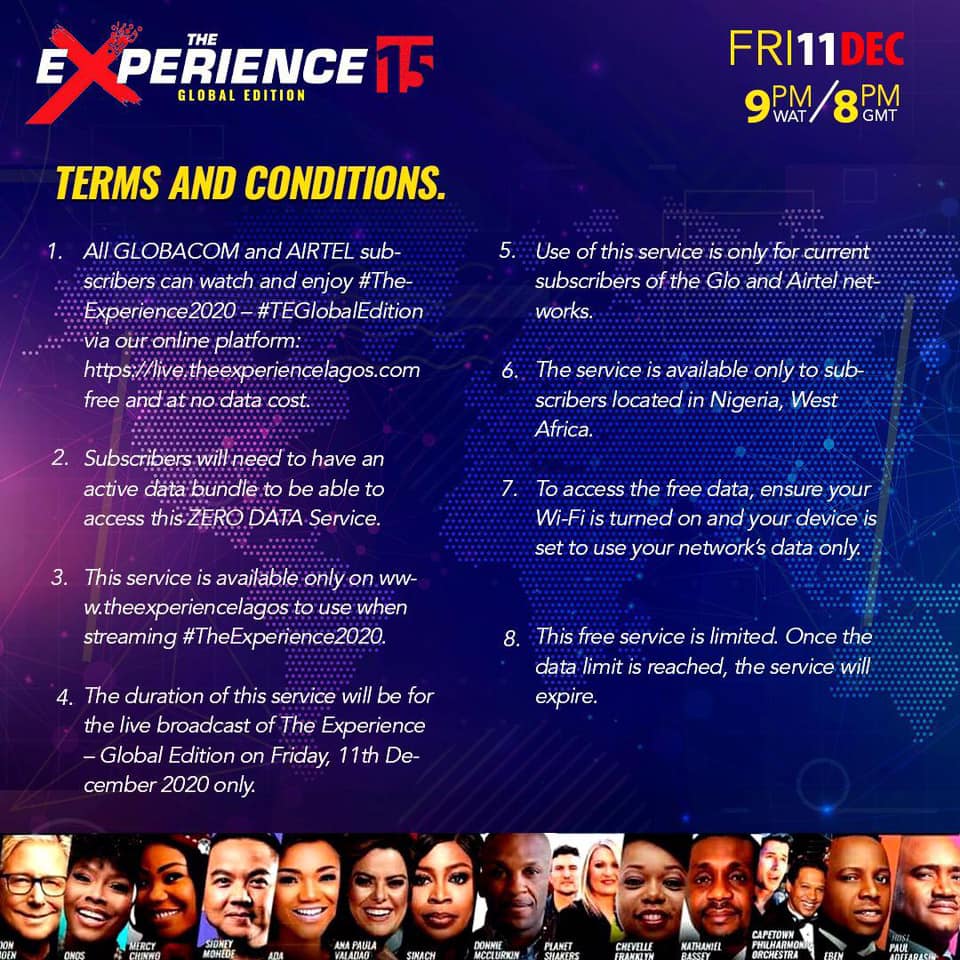 You very likely have been wondering how much data it would take to stream #TheExperience2020 since it is virtual and fully online.
Here's some good news for Globacom ( Glo World) and Airtel ( Airtel Nigeria) subscribers, you will not necessarily need to spend your data to stream #TE15G except you choose to, only follow directions on the banner and stream on our website and you will be good to go.
Please take note of the terms and conditions too.
Powered By @globacom and @airtel.