DETAILS ABOUT SHILOH 2020 YOUTH ALIVE FORUM
Deuteronomy 5:32-33 Therefore you shall be careful to do as th Lord your God has commanded you; you shall not turn aside to the right or to the left. You shall walk in all the ways the Lord your God has commanded you, that you may live and it may be well with you and that you may prolong your days in the land which you shall possess.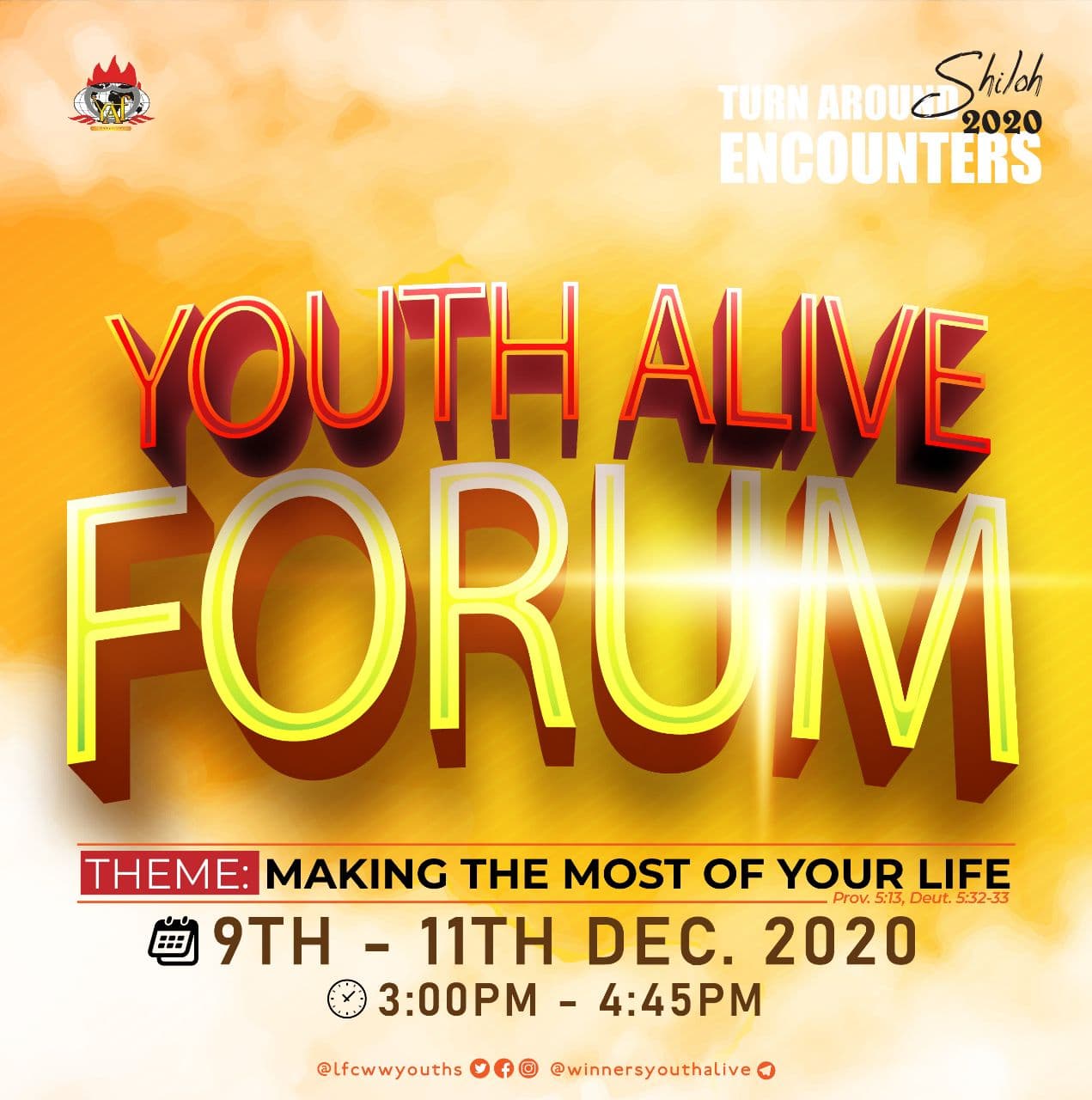 The Youth Alive Forum is a part of the Living Faith church Annual Shiloh convocation of Christians all over the World.
The Youth Alive Forum held for the impartaion of Youths during this convocation every December.
DATE: 9TH – 11TH DECEMBER 2020
TIME: 3 PM – 4: 45 PM
VENUE:  CANNALAND OTA LAGOS STATE AND AT ALL VIEWING CENTRES ALL OVER THE WORLD AND ALSO ONLINE
The Theme  for this year Youth Alive Forum is MAKING THE MOST OF YOUR LIFE.
The livestream broadcast will be communicated very soon.
Come prepared and with a open heart and you will be blessed.