Read Seeds of Destiny daily devotional by Pastor Becky Paul-Enenche here. Seeds of Destiny (SOD) is a devotional that addresses all areas of humanity and daily living. The words you read therein are sown as seeds to help you cultivate a spiritual life that would result in the fulfilment of your glorious destiny.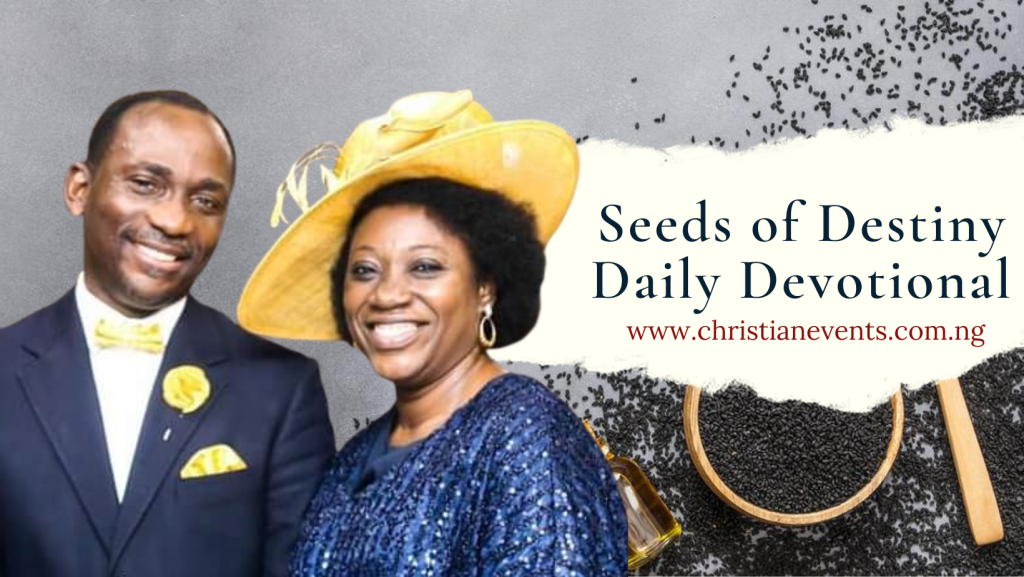 The Topic For Today 30Th March 2023 Is " the Power of Consistent Prayer and Study of The Word"
Scripture Reference: But we will give ourselves continually to prayer, and to the ministry of the word. Acts 6:4
Thought for Today:To be persistent is to keep on pressing on even if you seem not to see immediate results. 
Read yesterday's Seeds of Destiny message by Pastor Becky Paul-Enenche
The Seeds of Destiny devotional is a highly spiritual resource that is widely read across the world. It is written by Pastors Paul and Becky Paul-Enenche, the Senior Pastors of the Dunamis International Gospel Centre (Glory Dome)… Read more
Dunamis (DIGC) Official Website: https://dunamisgospel.org/
You May Also Check Out: