Dunamis International Gospel Centre is a dynamic Pentecostal Christian Church. She is known for her 100,000 seating capacity auditorium known as the Glory Dome. The Church is presided by the founder, Pastor Dr. Paul Enenche. Dr. Paul Enenche, upon God's divine instruction, named the ministry Dunamis International Gospel Centre.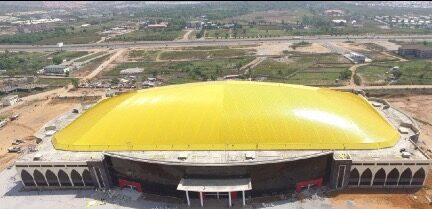 HISTORY OF DUNAMIS INTERNATIONAL GOSPEL CENTRE
Below is a brief story of Dunamis and how a vision received in a time of incertitude by a young & visionary medical doctor back in 1996 became a story of global revival.
On May 28, 1996, in the small town of Jos, Nigeria, It started as a young doctor Paul Enenche was at a crossroads of his life. He could relocate to London to be with his beautiful wife, also a doctor; he could visit a prestigious university abroad to step up his medical qualification; or, if he wanted to stay in Nigeria, he had two attractive medical appointments open.
However, he was restless and decided to take some time to seek God's Face to lead him from the crossroads. He journeyed to a mountain on the outskirts of Jos to be with God. It was from seeking the face of the Lord during this point of incertitude that he receive a mandate of the great establishment and had to focus on God.
After 3 days of fasting and prayer, The Lord asked him to put aside his Medical Certificate and "go to the city of Abuja and start a gospel outreach that will be characterized with a heavy Presence of God to heal, save and deliver people; a church that will restore human destiny and dignity."
In the Month of November 1996 (six months after the call in May), Dr Paul and his ever-submissive and highly supportive wife, Dr Becky Paul-Enenche, left their jobs, relatives, Medical career and every plan they had made for their lives and moved to Abuja, a land where they knew nobody. But like the Biblical Abraham, obeying the Lord was paramount to them, and so, they proceeded despite external discouragements, to commence the instruction given to them.
God has been faithful to his call and has built the ministry from the humble beginning and has made Dunamis into the world imparting ministry with Branches all over Nigeria and some branches abroad. The presence of God in Dunamis meetings has ensured to ensure healing for the sick, deliverance for those under satanic and ancestral bondage, and most importantly salvation for the lost. This has resulted in the transformation and restoration of human destinies of non-entities into ones that bring glory and adoration to God.
DUNAMIS GOSPEL CHURCH LATEST STATISTICS.
FOUNDING DAY: Dunamis International Gospel Centre was founded on 10th November, 1996.
NUMBER OF MEMBERS: The Church has over 100,000 members.
HEADQUARTERS: The Headquarters of the Church is located at The Lord's Garden, Airport Road, Abuja, Nigeria.
BRANCHES: OTHER BRANCHES IN ABOUT 6 STATES
International Branches: Manchester, Dunamis Spain, London
FOUNDER: Dunamis Church was founded by Dr PAUL ENENCHE.
CURRENT LEADER: The Current Leaders of the church are senior Pastors PAUL and BECKY-PAUL ENENCHE.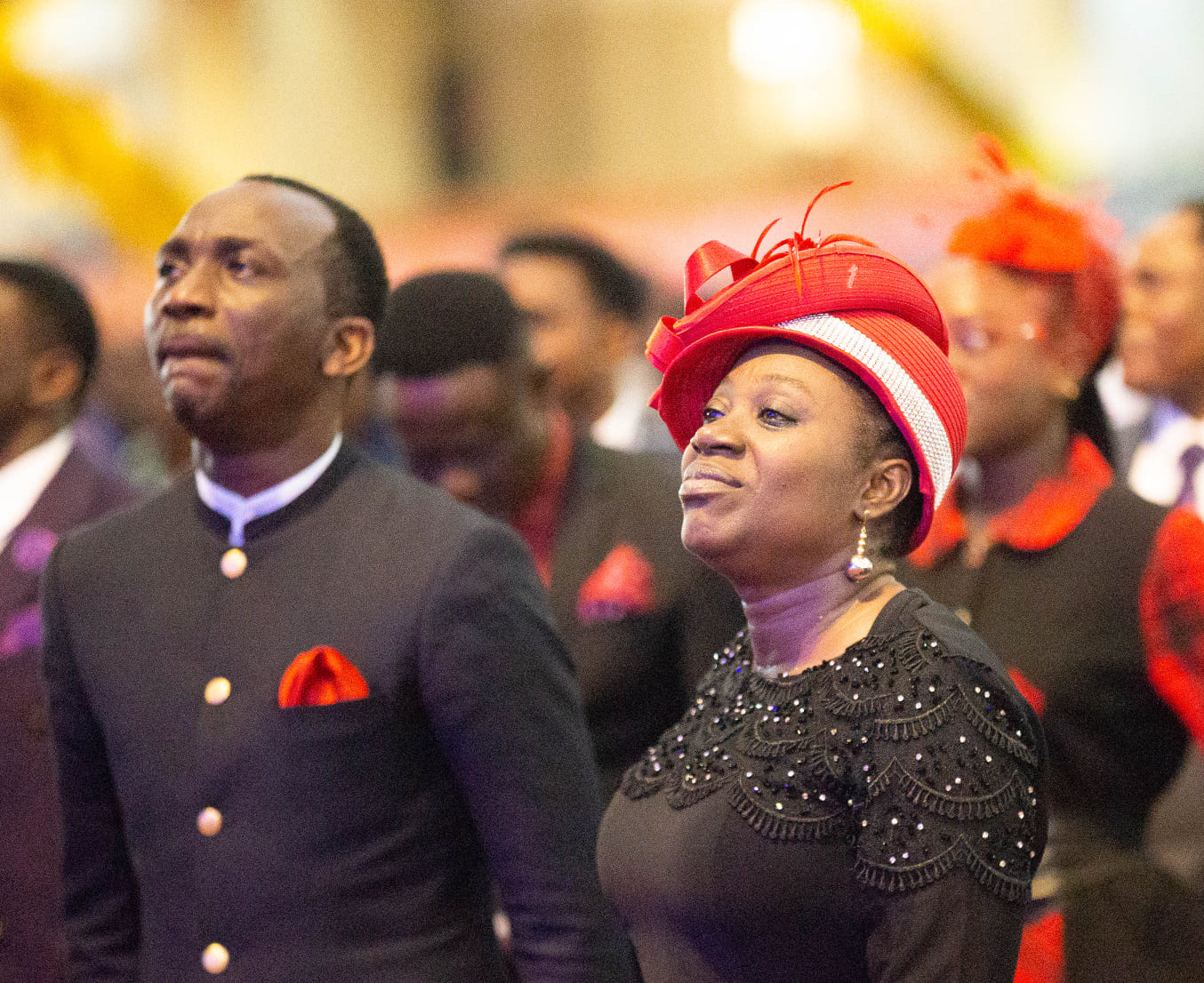 Dunamis International Gospel Centre Programme/ Event Calendar
Below is a list of DUNAMIS special programmes for the year
Daily Worship Service
Holy Ghost Service
Power Communion Service
Healing and Deliverance Services –
International Gospel Music Ministers Conference
International Ministers Flaming Fire Conference
Early will I seek Thee – Daily devotion
Word, Worship, and Wonder nights.
Sunday service Livestream
VISION: The Restoration of human destiny and dignity by the administration of the benefits of Redemption, through the ministry of the Word and the demonstration of power.
MISSION: To blanket this world with the evidence of God's saving, healing, delivering and lifting power everywhere people live, work or play, until the earth is filled with the knowledge of the glory of the Lord as the waters cover the seas. (Numbers 14:21, Isaiah 11:9 and Habakkuk 2:14).
DUNAMIS CHURCH GOAL: Connecting humanity with the Person, Presence, passion (for), purpose, potential, principles and power of the Almighty and releasing them to subdue and dominate the earth now – and possess Heaven at the end.
DUNAMIS CHURCH BELIEFS: Many have heard the Gospel but need to see God in action. Therefore, we celebrate the power and Presence of God demonstrated in the lives of His children, through the very many signs and wonders that characterize our meetings (Mark 16:20).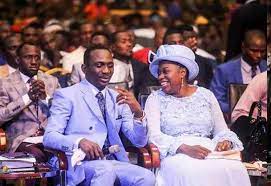 DUNAMIS SOCIAL MEDIA HANDLES
Instagram – Dunamis Int'l Gospel Centre
Facebook – Dunamis International Gospel Centre
Twitter – @DunamisGospel
Dunamis Official Website: www.dunamisgospel .org
DUNAMIS INTERNATIONAL HEADQUARTERS
Currently, Dunamis church has its international branches/ headquarters in Spain, The United Kingdom and the Glory Dome, Abuja, Nigeria as its global headquarters.