Watch RCCG Sunday Service 26th March 2023 Here. Welcome to the last Sunday in the month of March 2023. We are sure the Lord has been good to you. Today in is presence is another time to access his blessings. Here is a live broadcast of RCCG Sunday service from the Redemption Camp, Lagos-Ibadan Expressway, Nigeria. Please find details below.
To be a part of the service, kindly click the play button below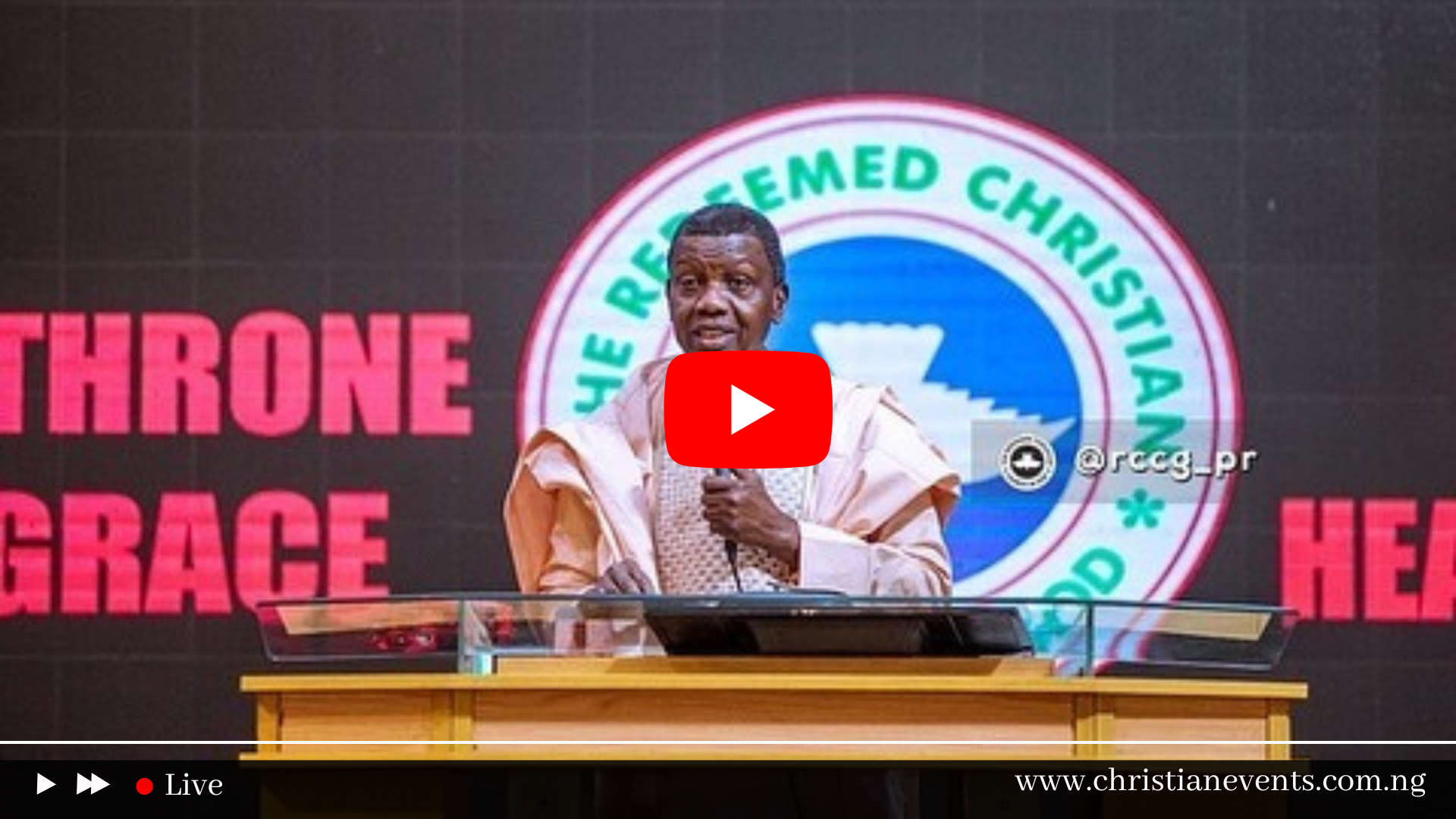 You are watching RCCG Sunday service –And Pastor Adeboye's Sunday Teaching for 26th March 2023
RCCG SUNDAY SERVICE TIME FOR 26TH MARCH 2023
RCCG holds her Sunday Service as follows;
Sunday School – 7:00 am
Service – 2:00 pm
Venue: RCCG Worldwide, Km 46 Lagos Ibadan Expressway, Redemption Camp, Mowe Ogun State, Nigeria.
RCCG SUNDAY SCHOOL MANUAL AND RESOURCES 26TH MARCH 2023
RCCG Sunday service begins with Sunday School classes. You can make use of the manuals as follows;
You may also Join RCCG Regular services as Follows;
⇒ RCCG Monthly Holy Communion Service
⇒ RCCG Monthly Holy Ghost Service
⇒ RCCG 2023 Special Holy Ghost Service
⇒ See Other Services and Programmes From RCCG
Join the Live Service From Other Churches
The Redeemed Christian Church of God aka RCCG is an International Pentecostal mega-church with branches all over the world. The ministry is presided over by Pastor Enoch Adejare Adeboye who has been an ordained pastor since 1975. The church is popularly known for its annual Holy Ghost convention with an average headcount of 500,000 individuals in attendance at the Redemption campground, Nigeria… Read more.