New Season Prophetic Prayers and Declaration – watch NSPPD here now. It's time for New Season Prophetic Prayer and Declaration (NSPPD) With Pastor Jerry Eze. Join this powerful morning prayer today. (Please scroll down for live NSPPD and also for Streams of Joy Devotional for today)
Click the Play Button below to join The Live Service for today
 You are watching NSPPD Live Stream Now With Jerry Eze.
NSPPD, New Season Prophetic Prayer and Declaration just as its names, is a daily morning prayer and worship service With Pastor Jerry Eze. It holds every Monday to Friday.
Time: 7:00 AM – 8:00 AM Each day. Ministering: Pastor Jerry Eze and other Ministers of God. Please click the play button below to watch NSPPD for today live now.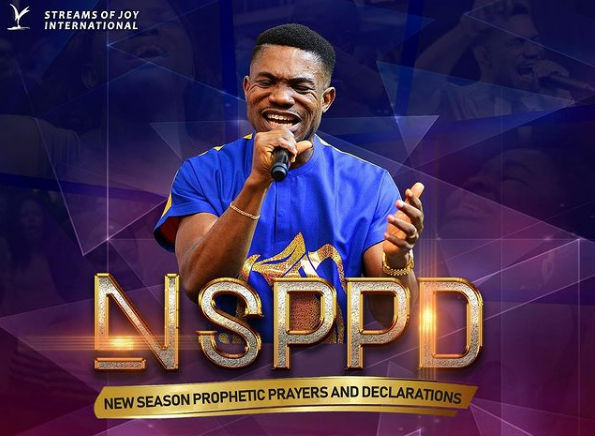 ⇒ Click Here to read Streams of Joy Daily Devotional 22nd March 2023.
NSPPD Topic For Today 22nd March 2023 is: DAY3 OF 3DAYS OF GLORIOUS EVIDENCE
Focal Scripture: 
DAY3 OF 3DAYS OF GLORIOUS EVIDENCE
OH LORD SHOW ME MERCY
GLORIOUS EVIDENCE BY MERCY.
GLORIOUS EVIDENCE DELIVERED, PRESERVED AND SEALED BY MERCY!!
Do not withhold Your compassion and tender MERCY from NSPPDIANS O LORD; Your lovingkindness and Your truth will continually preserve us (Psalm.40:11 paraphrased)
Today on NSPPD FIRE ALTAR at 7am Nigerian time. MERCY will speak in your favour. A glorious evidence is about to enter your hands by MERCY
There will be showing MERCY:
♡FOR IMPOSSIBLE SITUATIONS
♡FOR FRESH BEGINNINGS
♡FOR SPEEDY MANIFESTATION
♡FOR ANYONE STRANDED OR DISCOURAGED
♡FOR INSTANT HEALING
♡TO THOSE IN BUSINESS AND CAREER
♡FOR DESTINY RECONSTRUCTION
♡AGAINST OBITUARY
♡FOR HEADS OF DEPARTMENT/FAMILY/BUSINESSES/ORGANISATIONS etc.
Bring your Evidence sheet, also  email it to: [email protected]
Bring every negative report with you to the altar of fire
Invite at least 3 new persons to join you LIVE
Watch LIVE please, atmospheres aren't easily recreated.
WHAT THE GOD CANNOT DO DOES NOT EXIST.
Declare With Us: IN YOUR MERCY ABBA FATHER, PLEASE GIVE ME MY GLORIOUS EVIDENCE
Send your prayer requests to: [email protected]
Streams Of Joy International fondly called Streams of Joy (SOJ) is a Pentecostal and charismatic church, located in Nigeria. The Ministry is presided by Pastor Jerry Uchechukwu Eze (JERRY EZE). Streams of Joy International is a church made up of people from many ethnic backgrounds and nationalities with over 5,000 worshippers on Sunday mornings and her expressions in different parts of the world. Read more…
Remember you can always get information on the NSPPD and other Christian events like this on the CHRISTIAN EVENTS website.