RCCG HOLY GHOST SERVICE FOR JANUARY 2020.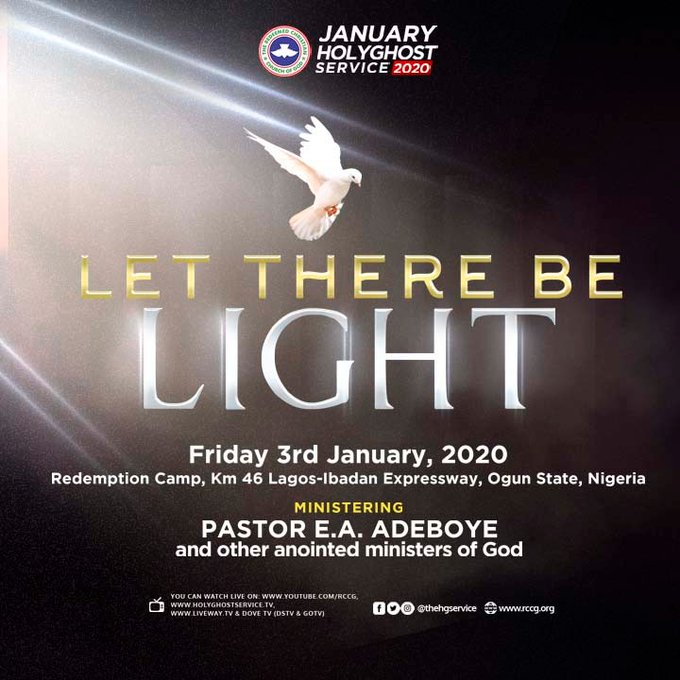 Welcome to the new year. The year 2020 has been declared the year of powerful and mighty works in the RCCG family and this requires "light" to be.
That is why we are using this medium to invite you to the January 2020 Holy Ghost Service which holds as follows:
Date: Friday 3rd January 2020
Venue: RCCG Redemption Camp, KM 46, Lagos-Ibadan Expressway, Ogun State, Nigeria.
Time: 7:00pm
Ministering: Pastor E.A. Adeboye and other anointed men of God.
Theme: Let There Be Light
Where to watch the 2020 RCCG Holy Ghost service.
Click here to watch the January 2020 Holy Ghost service live broadcast