Begin and stay uplifted all through this day with scriptures and power-packed prayer points, that keeps your Spirit in tune with God. This short and brief Daily Bible Text and Prayers for today is made available to you, and your loved ones for your daily inspirations.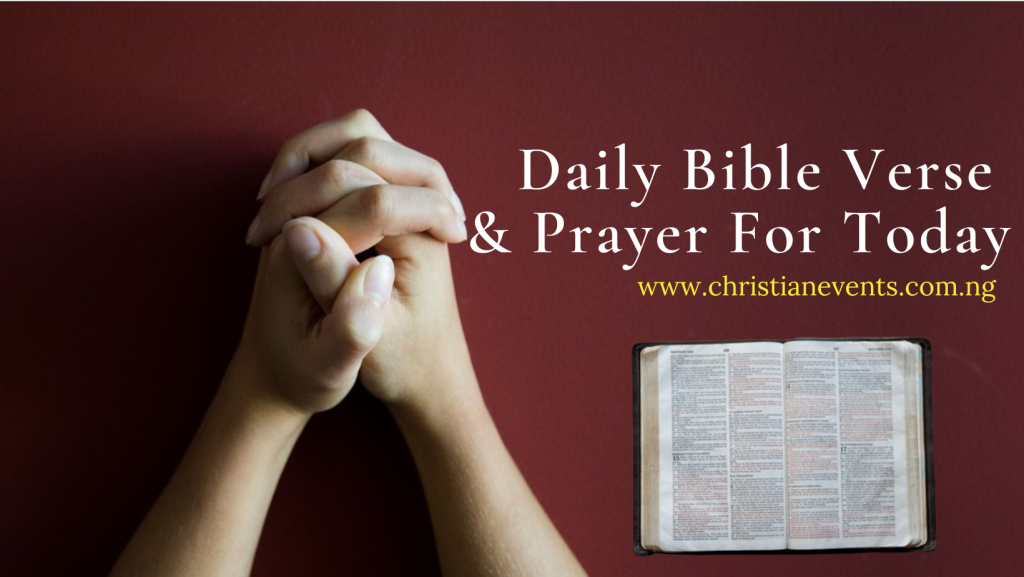 Daily Bible Text for Today: John 7:37–38, NIV
On the last and greatest day of the festival, Jesus stood and said in a loud voice, "Let anyone who is thirsty come to me and drink. Whoever believes in me, as Scripture has said, rivers of living water will flow from within them."
Prayer Points for Today 21St September 2023.
Dear Father in heaven, we thank you for sending down powers from on high into our earthly life. We thank you for sending us a higher nature in which we can live for others because we are living by what we receive from you. May we be simple, childlike, and trusting.
When anyone despairs of himself, show him the way to the Savior so that he can find trust. Show to us the way of trust, trust for ourselves and for all people, because it is your will for all to receive help. Amen.
"So tell them, 'As surely as I live, declares the LORD, I will do to you the very thing I heard you say: " Numbers 14:28 (NIV)
This daily Bible verse and Intercessory guide are published by Plough Publishing House (NY), an independent publisher of books on faith, society, and spiritual life. See more.