Complete Profile & Information About
The Apostolic Church Nigeria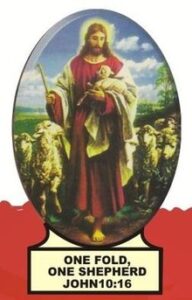 CHURCH PROFILE
Things to know about THE APOSTOLIC CHURCH NIGERIA.
The Apostolic church has its origins in the founding of a prayer group called "Precious Stone" in Ijebu Ode by the Anglican leader Joseph Shadare in 1918. In 1922, the church left the Anglican Church. The church joined the Apostolic Church in 1931. In 1938, the denomination counted 120 churches in Nigeria.
The Apostolic Church Nigeria has made significant progress over the years. The church is standing tall as one of the leading Pentecostal Churches in Nigeria. Her strong doctrinal stance on practical Christian living of holiness, righteousness, salvation, and love has cut out a niche for the church in the midst of compromising Christian churches.
DATE OF ESTABLISHMENT: 1918
 Member statistics: OVER 4.5 MILLOIN MEMBERS
LOCATION/HEADQUARTERS: NATIONAL TEMPLE, LAGOS.
BRANCHES: 7 Branches in Nigeria and 13 across the Nations
FOUNDER: APOSTLE E.S IGWE
CURRENT LEADER: APOSTLE E.S IGWE
If you have any other information or require to know more about the Christ Embassy church, please get in touch with us by leaving us your comment below.
See the profiles of top Churches in Nigeria and their event dates here