Romans 4:25 KJV
Who was delivered for our offences, and was raised again for our justification.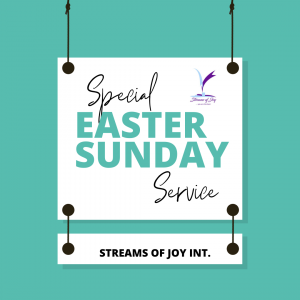 The STREAMS OF JOY (SOJ) will be holding her Christmas service December 2021 with PASTOR JERRY EZE. It is another moment to replicate the love of Christ as we share in the joy of one another this Christmas.
To join SOJ 2021 Christmas Service, please click the play button below.