2021 HOLYGHOST CONGRESS WITH PASTOR E.A. ADEBOYE.
RCCG Annual Holy Ghost Congress December 2021 with Pastor E.A. Adeboye is set to begin on Monday 6th December 2021. Find details of the event below. ( Watch 2021 Holy Ghost Congress Live Online )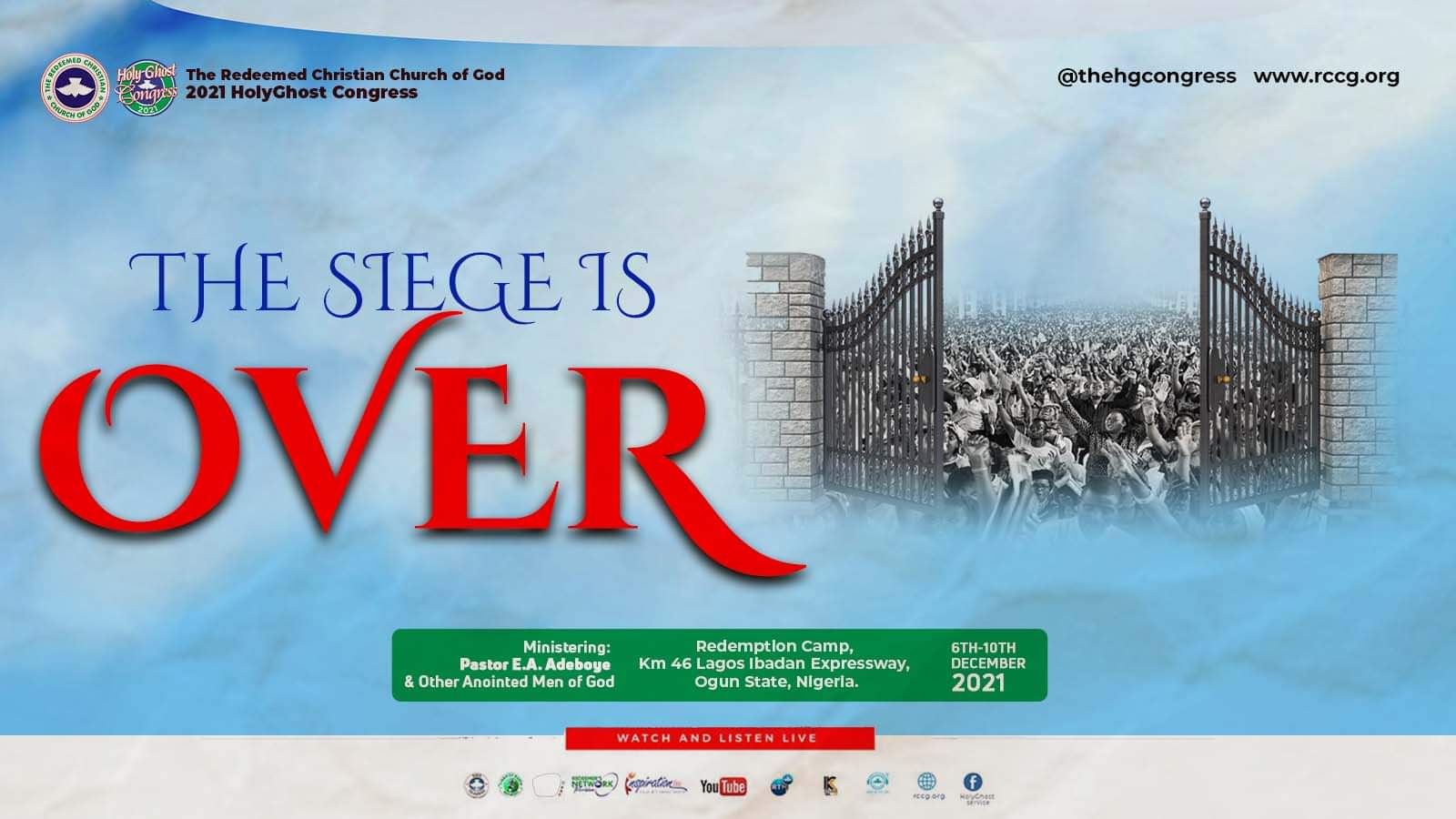 The Redeemed Christian Church of God (RCCG) holds her annual congress with pastor E.A. Adeboye. This Congress is a divine platform for the unveiling of God's divine agenda to His children, with diverse move of the Holy Ghost to promote the fulfillment of His promises.
The spiritual event is scheduled to hold from Monday 6th December 2021, to Sunday 12th December 2021 at the Redemption camp ground, Mowe, Ogun State. The congress will feature moments of divine encounters and Holy Ghost interventions with Pastor Enoch Adejare Adeboye.
RCCG ANNUAL HOLY GHOST CONGRESS DECEMBER 2021 PROGRAMMES
DATE: Monday 6th December 2021 – Sunday 12th December 2021
VENUE: The December 2021 Holy Ghost congress will hold at the Redemption Camp ground in Ogun, Nigeria.
Watch 2021 Holy Ghost Congress Live Online
NOTE: This event will also be broadcast at all RCCG Churches/Parishes across the world.
TIME: 8AM Daily, SUNDAY- 11AM (GMT+1).
MINISTER: Pastor Enoch Adejare Adeboye and other anointed ministers of God.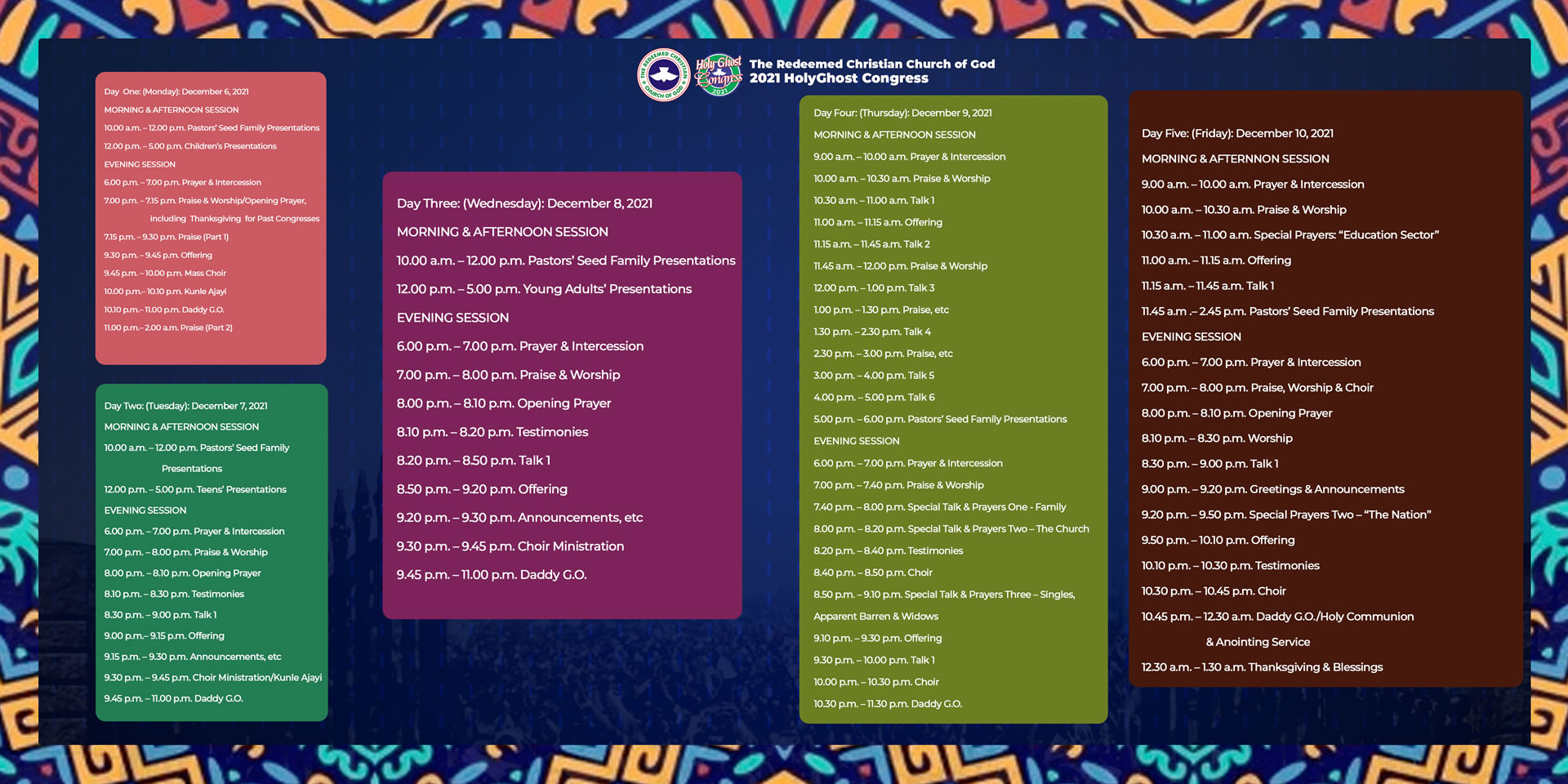 What is the theme of RCCG Holy Ghost Congress 2021?
The theme for Holy Ghost congress 2021, under the leading of the Holy Spirit, is proclaimed by Pastor E.A. Adeboye to be "THE SIEGE IS OVER ".
Remember you  can always get information on RCCG Holy Ghost Congress and other Christian events like this on CHRISTIAN EVENTS website.