RCCG Day 47 Fasting Prayer Points as Released by The Redeemed Christian Church of God Directorate of Prayer.  50 Days Fasting & Prayer Guide for RCCG 2023 Fasting and Prayer is here.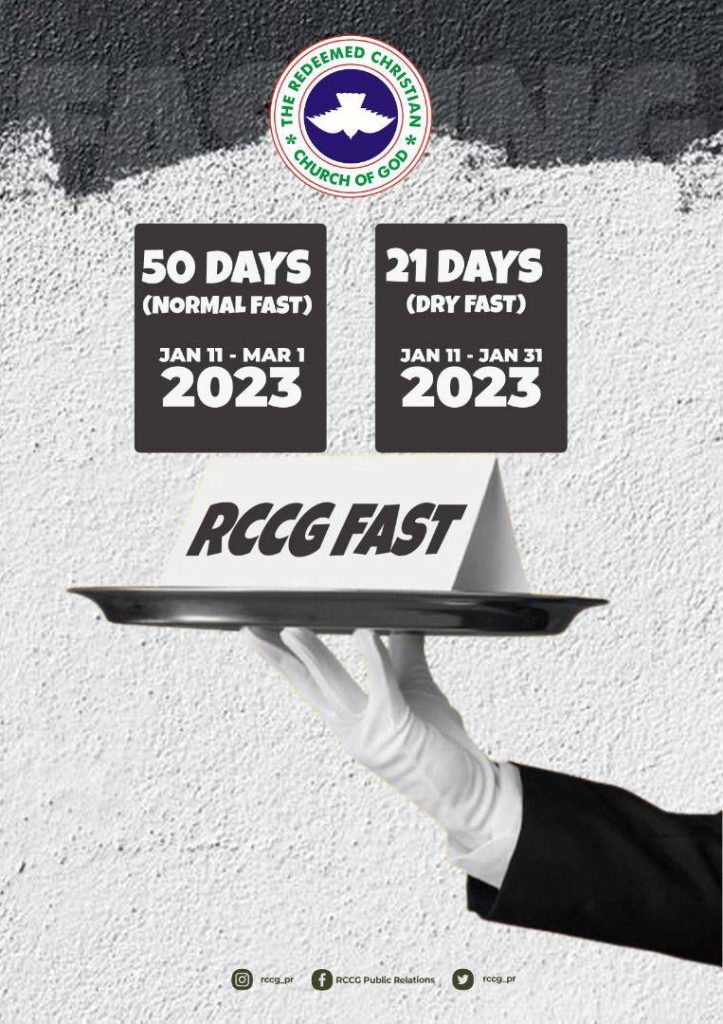 ⇒Click here to see Day 48 Prayer Points.
Find out more about the RCCG Annual Fasting and Prayer Here
RCCG 50 DAYS FASTING AND PRAYER GUIDE
TOPIC: SPIRIT OF LIMITATION AND IMPOSSIBILITY
DAY 47 – Sunday, February 26th, 2023
Bible Text: Isaiah 22:25, 54:17, Psalm 24:1-10, 124:7 
INTRODUCTION:
Limitation is a restriction caused by some forces that oftentimes, cannot be explained. Limitation is a state of being limited. Outcomes of limitations are failure, impossibility, unfruitful efforts, retardations etc.
⇒ Click here to watch the Fasting and Prayer Evening service @ 5:00 pm
1. Father, I thank you for removing every walls of limitations against my progress on the cross in Jesus name. Heb 11:30
2. In the name of Jesus every wall of darkness limiting my destiny fall down and collapse in Jesus name. Jos 6:11-20
3. By the power in the name of Jesus, I pull down every ancient gates of limitation in Jesus name. Psa 24:7-10
4. Father in the name of Jesus, I scatter and destroy dark foundation limiting my Glory in Jesus name. Psa 11:3
5. My father, my father, remove and pull out any nail fastened into any place to limit my star. Isa 22:25
6. Father in the name of Jesus, give us rest from sorrow and bondage limiting my family. Isa 14:3
7. All limitations passed on me by my ancestors, oh Lord, Destroy them in Jesus name. Jud 6:25-28
8. Every yoke of debt limiting my life be destroyed in Jesus name. Rom13:8
9. Father, put an end to every battle of impossibility and limitation in my life in Jesus name. Eph 2:10
10. Father, in the name of Jesus, reverse every impossibility in my life in Jesus name. Luk 10:27, Luke 18:27, Mat 19:26
11. By the power in the name of Jesus, I uproot the spirit of impossibility in my life now, in Jesus name. Mat15:13
12. Cage of impossibility in my life break and release me in Jesus name. Heb .2:15
13. Father in the name of Jesus, uproot the spirit of limitation in my life. Mat 17:20
14. I declare in the name of Jesus that there shall be no more limitation against me and my family in Jesus name. Romans 8:1
15. Father, give me uncommon victory over limitations in Jesus name. 1Cor 15:57
⇒ Click here to find out more about the RCCG Annual Fasting and Prayer