DAILY PRAYER AND SCRIPTURE FOR TODAY.
When we pray, God hears and answers! Engaging in Daily Prayer and Scriptures is our unfailing platform for bringing to God all that pertains to us, while we watch restfully as he steps into situations to bring out beauty and colour in our lives. Today, as you commune with God, we urge you to know that God has settled all that concerns you, Just believe and pray with faith in your heart. Remain blessed in Jesus name, Amen.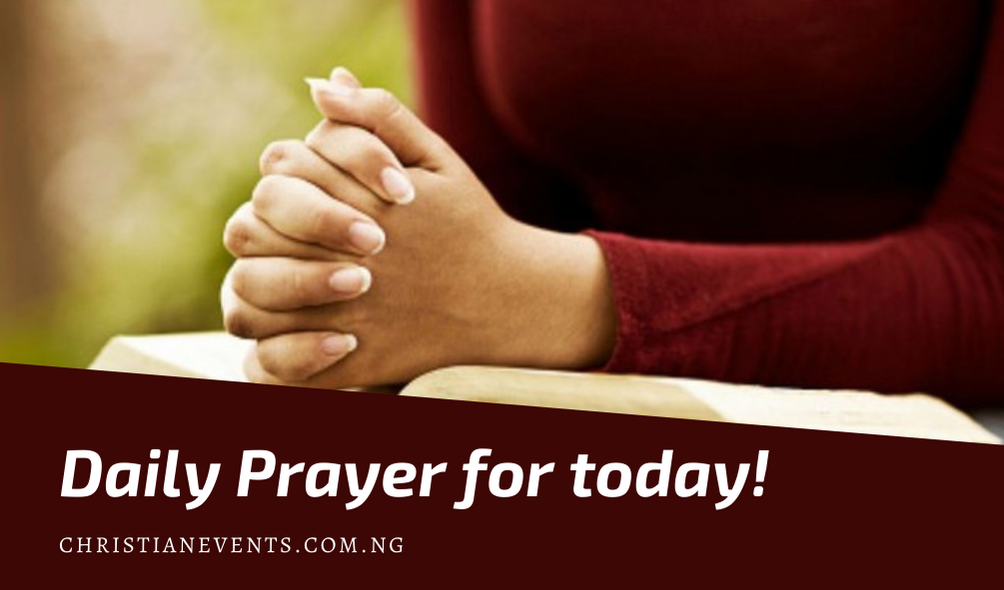 Today's Prayer is written by: Betsy de Cruz
Prayer Focus For Today 20th July 2022: A Prayer for Scripture to Comfort Us
"Your statutes have been my songs in the house of my sojourning." – Psalm 119:54
Nothing prepared me for the loss and grief I faced when our family returned to America after 16 years on the mission field. Supposedly we had come back "home," but we had to leave 16 years of friends, ministry, and community to do it. I'd lost the life I knew, and I was standing on shaky ground.
Maybe your world has suddenly altered due to a move, a new job, loss, or illness. You may feel upended and unsteady.
Life changes constantly, yet God remains the same. His Word is our constant companion. As long as we remain on this earth, God's Word can speak strength and hope into any situation we face. Even in times of trial, His Word can awaken songs of gratitude and trust in our hearts.
However, sometimes the very trials that should drive us closer to our Heavenly Father interrupt our daily habits of Bible reading and prayer.
What transitions or challenges are you facing right now? How about renewing your commitment to reading the Scriptures? If you're going through difficulty, search the Scriptures for words that speak encouragement to your situation. Look for promises you can pray over and affirmations of God's love for you.
Psalm 119 reminds us of the comfort, guidance, and hope we find in Scripture.
The Bible provides comfort when we are hurting. Consider Psalm 119:50: "This is my comfort in my affliction, that your promise gives me life." God's promises soothe our hearts by reminding us of His faithfulness.
Scripture provides guidance when we feel confused about our next steps. Meditate on Psalm 119:105 the next time you need direction: "Your word is a lamp to my feet and a light to my path." Ask God to guide you as you open His Word each day.
The pages of our Bibles speak hope when we feel discouraged. Ponder Psalm 119:114: "You are my hiding place and my shield; I hope in your word." Spend a few quiet moments reading Scripture today and see if you don't feel more hopeful.
Let's resolve not to let any trial separate us from God's Word. We'll find the comfort, guidance, and hope we need when we open the pages of Scripture.
PRAYER FOR TODAY.
Let's pray:
Father,
I thank you for the great treasure you have given me through the Bible. Renew my love for your Word. Pour your Holy Spirit into my heart and speak to me when I read it. Help me to see you and hear your voice through your Word.
Forgive me for taking this treasure for granted. Forgive me for my lack of desire and commitment to read and study Scripture. Have mercy on me and convict me by your Holy Spirit when I'd rather sleep in or watch television than read your Word. Revive my heart and rekindle in me a desire for Scripture. Give me a renewed hunger for you.
Lord, when I face trouble and trial, teach me to turn to prayer and the Scriptures as my first response. Bring the Bible to life when I read it. Help me find comfort, guidance, and hope for each day through reading the Holy Scriptures and use me to share your Word with others.
In Jesus' name, Amen.
This Is the Assurance of Answers to Your Prayers – Matthew 7:7-11
Ask, and it will be given to you; seek, and you will find; knock, and it will be opened to you. For everyone who asks receives, and the one who seeks finds, and to the one who knocks it will be opened.

Or which one of you, if his son asks him for bread, will give him a stone? Or if he asks for a fish, will give him a serpent? If you then, who are evil, know how to give good gifts to your children, how much more will YOUR FATHER WHO IS IN HEAVEN GIVE GOOD THINGS TO THOSE WHO ASK HIM!
Please pray with faith in your heart and remember to lead someone to pray with these prayer points!