DAILY PRAYER AND SCRIPTURE FOR TODAY.
When we pray, God hears and answers! Engaging in Daily Prayer and Scriptures is our unfailing platform for bringing to God all that pertains to us, while we watch restfully as he steps into situations to bring out beauty and colour in our lives. Today, as you commune with God, we urge you to know that God has settled all that concerns you, Just believe and pray with faith in your heart. Remain blessed in Jesus name, Amen.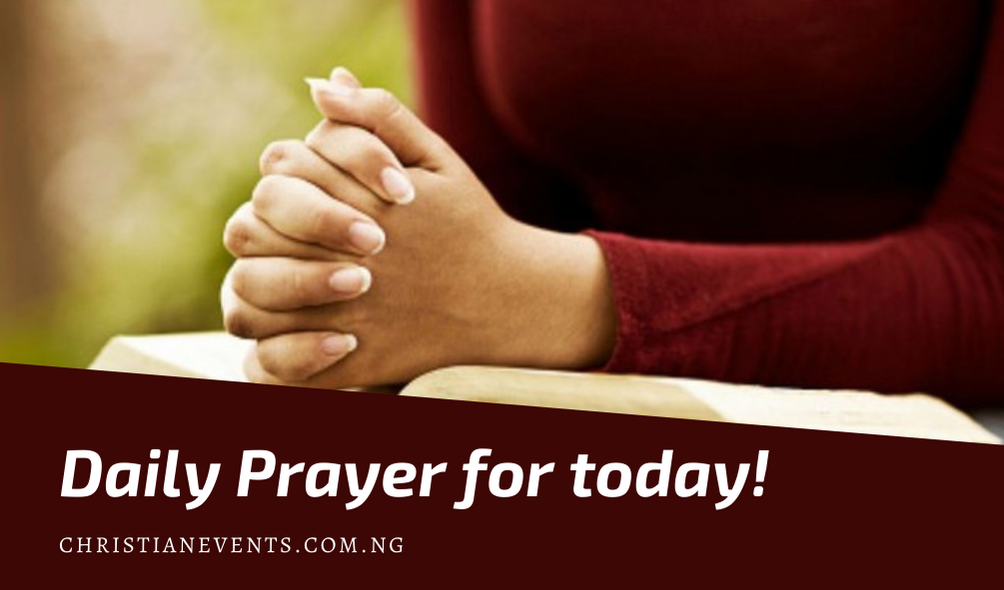 Today's Prayer is written by: Emma Danzey
Prayer Focus For Today 18th August 2022: A Prayer for Healing
Psalm 103:2-3 says, "Let my whole being bless the Lord and never forget all his good deeds: how God forgives all your sins, heals all your sickness."
This is a beautiful Bible verse. May all we are give honor to the Lord and not forget what He has done. He has forgiven all of our sins through Jesus, and He has healed all of our sicknesses. But what do we do with this? We still sin daily and continually need forgiveness, and we still have brokenness and sicknesses that need to be healed.
Today, as we pray for healing, may we remember that this promise in Psalm 103 reminds us that there is great healing coming for all who place their faith in Jesus. It is significant. It is valuable to hold on to the fact that even though there is suffering in this world, it is temporary and our spiritual freedom and healing are eternal. Though we may ask for physical or emotional healing, we can stand confident that no matter God's plan and answers, He has spiritually revived our former hopeless souls.
PRAYER FOR TODAY.
Let's Pray:
Dear Lord, we bless Your name. We thank You that You are God our Healer, Jehovah Rapha. We call on Your name over the healing of our loved ones. For those who are physically sick and broken, for those who are hurting and im pain, and for those who are feeling weary and tired from illness. We know that in all things You work together for the good of those who love You.
We ask that Your name be glorified through these people, and we go on their behalf, interceding for an earthly healing to take place. Please restore their bodies to health and ease and remove their pain. Give them new energy and joy. Help them to have a sense of Your comfort and closeness in their suffering. Bless them with gratitude in the every day. Help them to experience Your miraculous work. Guide their doctors and those who are helping them on their journeys to better health.
You told us in Psalm 147:2 that You "heal the brokenhearted and bandage their wounds." We pray over those who are emotionally and mentally wounded. God we pray for supernatural healing of the mind. We ask that you would heal the trauma and the past hurts in their lives. Would You bless them with minds that are renewed by Your Spirit. Help them to not live in shame, but to live in confidence that You use the broken and You delight to invite them into Your kingdom work. Bless them with godly counselors and wise doctors. Help them to experience your refreshing power to ease their anxieties and depression and replace it with peace and hope. We pray that You would mend up the hearts that are broken and speak love over those in grief, rejection, or abandonment. Reveal Your power and Your presence to them. Help them to overcome the thoughts that are attacks from the enemy. Help them to take thoughts captive to Christ.
We pray over the healing of the nations. In Revelation 22:2, You say that "On either side of the river was the tree of life, bearing twelve kinds of fruit, yielding its fruit every month; and the leaves of the tree were for the healing of the nations." Father, we pray for the healing of the nations. We know this only comes through You, Jesus. We ask that You would heal relationships, heal countries around the world, and heal those who have been so easily divided. We ask that You would be moving in incredible ways to bring unity where there has been separation and hurt among the church body. Please restore and reconcile the brokenness. Rebuild what has been torn down that is over You. Remove the sinful ways of the church and reveal Your plan for Your Kingdom. We pray that all people from all nations would have opportunities to know that You love them and that You are the Savior of the world, Jesus.
Thank You for being the Healer. Thank You for being our Great Physician. Thank You that You can even use our brokenness and sicknesses to bring about great purposes for the kingdom of God. Amen.
This Is the Assurance of Answers to Your Prayers – Matthew 7:7-11
Ask, and it will be given to you; seek, and you will find; knock, and it will be opened to you. For everyone who asks receives, and the one who seeks finds, and to the one who knocks it will be opened.

Or which one of you, if his son asks him for bread, will give him a stone? Or if he asks for a fish, will give him a serpent? If you then, who are evil, know how to give good gifts to your children, how much more will YOUR FATHER WHO IS IN HEAVEN GIVE GOOD THINGS TO THOSE WHO ASK HIM!
Please pray with faith in your heart and remember to lead someone to pray with these prayer points!