EVERYTHING YOU NEED TO KNOW ABOUT PASTOR TAIWO ODUKOYA
Pastor Daniel Taiwo Odukoya of Blessed Memories was a passionate lover and follower of Christ, his passion was evidently exhibited in all of his sermons as he was committed to fulfilling the vision and mission of the Fountain of Life Church. Despite losing two of his wives to diseases, He remained steadfast in the faith till the very last day he breathed his last on the 7th of August 2023.
Below is a detailed information about Gods Servant Pastor Taiwo Odukoya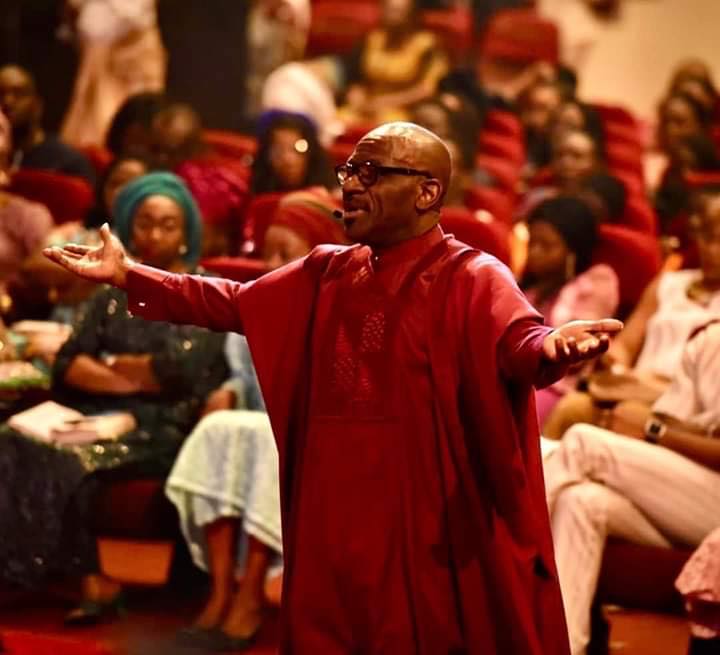 The Early Life of Pastor Taiwo Odukoya
Taiwo Daniel Odukoya was born as a twin to a family of 10. He has nine siblings. Kehinde (His Twin) is a lady, but not a pastor like him. All his siblings worship at the Fountain of Life Church.
Born on June 15, 1956, in Kaduna, Nigeria, Pastor Taiwo Odukoya spent his formative years in this same city.
His educational journey commenced at Baptist Primary School, Kigo Road, Kaduna, and subsequently led him to St. Paul's College (now known as Kufena College, Wusasa) in Zaria, where he pursued his primary and secondary education.
His academic pursuits then led him to the University of Ibadan in 1976, where he earned a distinguished degree in petroleum engineering in 1981.
According to his first daughter, Pastor Tolu Odukoya-ijogun, He likes African food a lot and vegetables. There is no day he doesn't take one of these – garri, amala, fufu or pounded yam. He likes tea too, but he doesn't really like rice. He behaves more like a Hausa man than a Yoruba man. These are linked to the fact that he grew up in the North, Kaduna precisely.
Pastor Daniel Taiwo Odukoya's Career
In April 1982, subsequent to the successful completion of his year-long National Youth Service Corps program, he was appointed as a petroleum engineer within the Nigerian National Petroleum Corporation. His tenure extended until his self-elected retirement in January 1994, a decision prompted by his calling to ministry.
The collaborative efforts of Taiwo and the late Bimbo Odukoya (1960–2005) materialized in the establishment of The Fountain of Life Church in 1992. At its core, this endeavor was underpinned by a visionary aspiration to educate men and women in the intricate art of cultivating thriving relationships and the foundational principles of effective leadership, thereby empowering individuals to realize their inherent potential.
Pastor Taiwo Odukoya assumed the role of Lead Pastor and served as the esteemed founder of The Fountain of Life Church. This ecclesiastical institution is distinctly dedicated to offering a sanctuary for those who have lost their way, guiding individuals in search of purpose, direction, and a calling, and nurturing a community of individuals who are resolutely committed to effecting positive change.
Since its inception in 1992, The Ministry, led by Taiwo Odukoya, has been unwaveringly devoted to fulfilling this overarching mission.
Marital Life: Is Pastor Taiwo Odukoya Married?
who is the first wife of Pastor Taiwo Odukoya?
In the year 1980, Odukoya encountered Bimbo Williams during their time at the University of Ibadan, leading to the cultivation of a relationship that culminated in their marriage in 1984. This union bore the fruit of three children. Tragedy struck on the 10th of December, 2005, when Bimbo Odukoya, along with 102 other individuals, lost their lives in the unfortunate crash of Sosoliso Airlines Flight 1145. Bimbo Odukoya's profound messages had resonated extensively, touching the lives of many.
Subsequently, on the 5th of January, 2010, five years after the loss of his first wife, Taiwo Odukoya entered into a second marriage, this time with Rosemary Simangele Zulu from South Africa. The union was blessed with the birth of two sons.
In a poignant turn of events in November 2021, Odukoya experienced the passing of his second spouse due to cancer. On the 9th of November, the pastor shared the news of his wife's demise, revealing that she had valiantly battled cancer for a significant portion of two years.
In 2014, a full nine years after the tragic plane crash that rendered him a widower, Odukoya revisited the subject by addressing the utilization of private jets by pastors. He advocated for their use, asserting that such aircraft more effectively support pastoral ministry and offer a safer mode of travel compared to commercial flights.
Pastor Taiwo Odukoya was the senior pastor of the Fountain of life Church a pentecostal ministry, on a mission to offer a haven for the lost, provide guidance to those seeking direction, purpose, and calling, and cultivate a community of individuals dedicated to making a positive impact. Read more here.
Pastor Taiwo Odukoya's Contact Details
By engaging with Pastor Taiwo Odukoya through these online channels, you will have the privilege of connecting with his enriching content, sharing your thoughts, and being part of a global community united by faith. May you find joy, wisdom, and spiritual growth through your interactions with Pastor Taiwo Odukoya's online presence.
Pastor Taiwo Odukoya's Networth
Taiwo Odukoya's net worth or net income is estimated to be between $1 million – $5 million dollars. He is also ranked in the richest person list from Nigeria.
Pastor Taiwo Odukoya's Awards and Nominations
Communal Developments (local and Global) By Pastor Taiwo Odukoya
Pastor Odukoya steadfastly espoused a profound belief in the pivotal role of the church within the community, a conviction he actively translated into tangible action through a range of outreach initiatives. These endeavors encompass the establishment of a hospital, an orphanage, a school dedicated to underprivileged children, a functioning farm, and a water project strategically distributing boreholes to areas deprived of access to clean and potable water. Additionally, a skill acquisition and entrepreneurial institute has been instituted to empower the less privileged.
On the notable date of April 19, 1997, Taiwo Odukoya inaugurated Discovery for Men and Discovery for Women, two non-denominational outreach programs meticulously tailored to the distinct needs of men and women. These initiatives are meticulously structured to facilitate the realization of their full potential. Through an array of avenues such as quarterly rallies, mentorship initiatives, and the provision of a vocational center, these outreaches collectively engage hundreds of thousands of individuals annually, imparting both technical expertise and practical life skills.
Pastor Taiwo also introduced impactful social projects including The Hope Centre, The Borehole Project, and Grace Springs Rehabilitation Home. These endeavors stem from his profound realization of the church's substantive contribution to societal advancement. His unwavering dedication to effecting tangible change finds poignant expression through the implementation of these ventures.
Pastor Taiwo Odukoya in Photos
[ngg src="galleries" ids="49″ display="basic_thumbnail" thumbnail_crop="0″]