NIGHT OF GLORY 2021 ABA.
Something huge is coming to Aba, The cloud is gathering, Angels have been dispatched. The Papa Eagle is coming to Aba.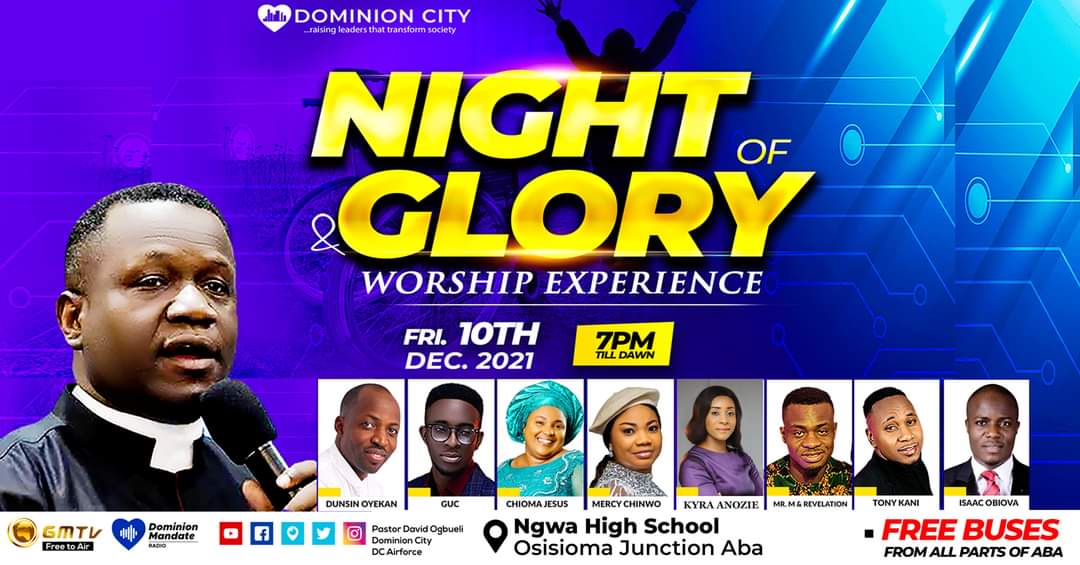 Night of Glory 2021 Is a Non-Denominational Life-Transforming Event Geared Towards Restoring the Glory of God in The South-East.
Join Dr. David Ogbueli and other ministers of God in the Night of Glory, 2021.
Date: Friday, 10th December 2021
Time: 7 pm till dawn
Venue: Ngwa High School, Osisioma Junction, Aba, Abia State
Also Ministering: Dunsin Oyekan, GUC, Chioma Jesus, Mercy Chinwo, Mr. M & Revelation, Anthony Kani, Isaac Obiova….