Mark 16:6 KJV
And he saith unto them, Be not affrighted: Ye seek Jesus of Nazareth, which was crucified: he is risen; he is not here: behold the place where they laid him.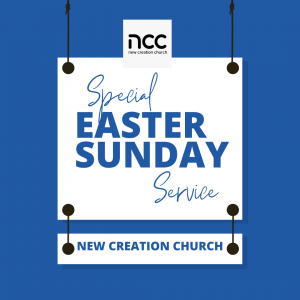 The entire New Creation Church Family rejoice and praise the name of the savior……This is the day the Lord has made, we therefore rejoice in celebration of the birth of Christ.
To join NCC Easter Sunday Service, please click the play button below.
WE WISH YOU A HAPPY EASTER CELEBRATION  (From all of us at Christianevents.com.ng)
Click Here to Watch Other Churches  Easter Service Live Online
Remember you can always get information on a variety of Christian events happening around you and globally on
CHRISTAINEVENTS.COM.NG