WATCH THE DAUGHTERS OF ZION CONFERENCE AUGUST 2022 WITH PASTOR SHADE OLUKOYA LIVE ONLINE.
You are on to the live stream for the Mountain of Fire & Miracle Ministries DOZ conference 2022. Please find details below;
Click play to watch the live event below.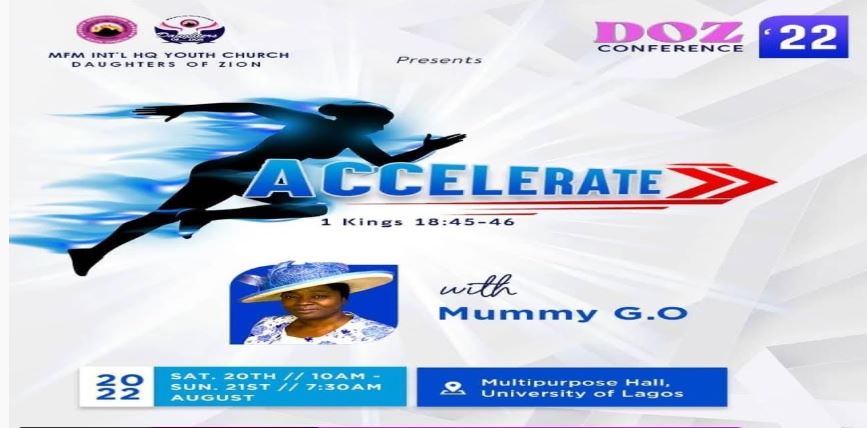 You are watching MFM DOZ Conference 2022 | Accelerate.
HAVE YOU REGISTERED FOR MFM DOZ CONFERENCE AUGUST 2022?
People who want to be a part of the MFM Daughters of Zion Conference August 2022 are required to make their registration online. If You have not done so, you can now be a part of the DOZ conference by registering HERE.
You can also type the link 'mfmyouth.org/dozaccelerate' in your browser to have access to the platform for registration.
YOU CAN FIND MORE DETAILS ABOUT THE EVENT AT CHRISTIAN EVENTS.
People from across the world can also watch the MFM Great Physician Hour on this website.