NATIONS WILL RISE AND SING (NAWIRAS 2021) WITH STEVE CROWN
You are on to the Live Stream for NAWIRAS 2021 which holds today, Sunday 31st October, 2021 with Steve Crown and other gospel musicians. Please details of this event below.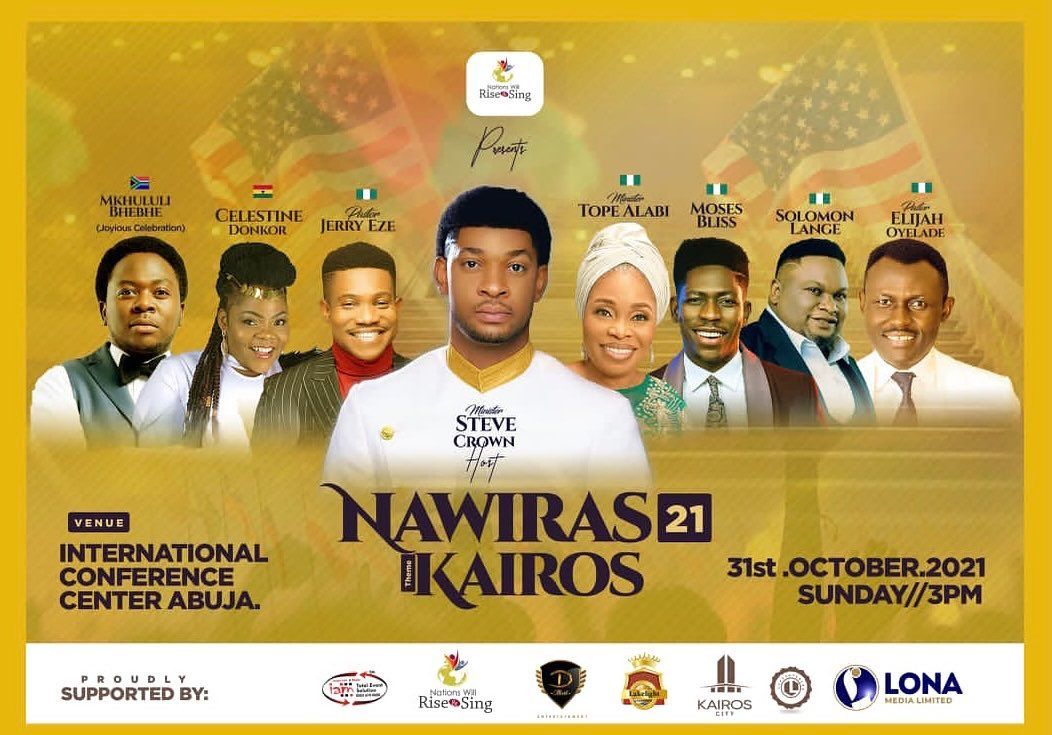 Find out more about the Nations Will Rise And Sing 21 here.
NAWIRAS 2021 PROGRAMME
DATE: Sunday, 31st October 2021 .
VENUE: The NAWIRAS 21 will hold at the International Conference Centre, Abuja, Nigeria.
TIME: 3Pm (GMT+1)
Click Play to watch the Live event
You are Watching, NAWIRAS 21 with Steve Crown
Remember you  can always get information on NAWIRAS 21 and other christian events like this on CHRISTIAN EVENTS website