Read Kenneth Copeland's devotional for today here. You will learn to use the weapon of Faith as you journey through life daily. From Faith to Faith Devotional provides you with insight that corresponds directly to the word of God. You are sure to begin to live a life that is enviable and adorable to God's glory.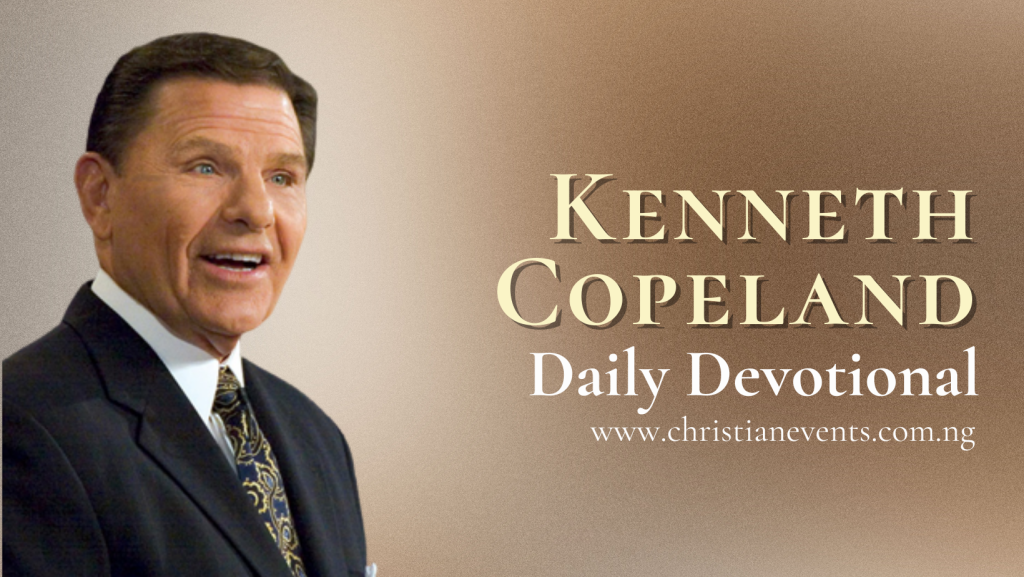 The Topic of Kenneth Copeland's Devotional for 21st November 2023 Is "Give God the Glory "
Key Scripture: John 15:8
Herein is my Father glorified, that ye bear much fruit; so shall ye be my disciples.
Click Here to Read Yesterday's Devotional by Kenneth and Gloria Copeland
There's an old Full Gospel tradition that says God gets glory from the wonderful way His children bear pain and agony and that the world is impressed by that. What a lie! That's simply a tool of the devil to keep God's children in bondage.
People of the world already have all the pain and agony they want. They aren't looking for a way into it. They are looking for a way out. They don't care what you preach. It's the religious people who get worried about that. The world, the sinners, are smarter than that. All they care about are the results.
That's why they'll come to your church when they hear people are getting healed, delivered and set free from suffering. That's what they're looking for, and that's what God wants them to receive.
The Bible says that God gets glory when they see the lame walk and the blind see (Matthew 15:31). Jesus said, "Herein is My Father glorified, that ye bear much fruit" (John 15:8). What is that fruit? Lives being restored and healed by the power of God.
There was a man who came to one of our healing meetings who was so far gone with cancer he had almost no energy or life about him. He didn't even know the Lord, but he came expecting a miracle. During the miracle service, the Lord told Ken someone was being healed of cancer, in the glands, in the throat, and in the chest.
When the man came up and received his healing, he said, "I left the hospital this morning with cancer and I'm healed." He went back to the hospital that afternoon and the doctors checked and dismissed him. As a result, the man received Jesus as his Lord, and later that day he was restored to his wife from whom he'd been separated. He got born again, healed and his marriage put back together in one day!
Now that's fruit! That brings God glory. When we minister healing and deliverance like Jesus on the earth, that brings God glory. Let's do away with religious tradition and go with what the Word says. Let's impress the world with Jesus and give God the glory today!
Scripture Reading: John 15:1-16
Kenneth Copeland Daily Devotional is Written by Kenneth and Gloria Copeland, the senior Pastors of the Eagle Mountain Church aka Kenneth Copeland Ministries (www.Kcm.Org). The devotional is written with the help of the Holy Spirit to inspire and ignite a deep longing to steadfastly live a life of Faith…Read More
Kenneth Copeland Ministries Official Website: https://www.Kcm.Org/
You May Also Check Out: