Joyce Meyer daily devotional for today is written with foundations built on the word of God, faith, love of Christ, within which you would find answers to life-threatening questions, anxiety and many more. Read & Share with Someone.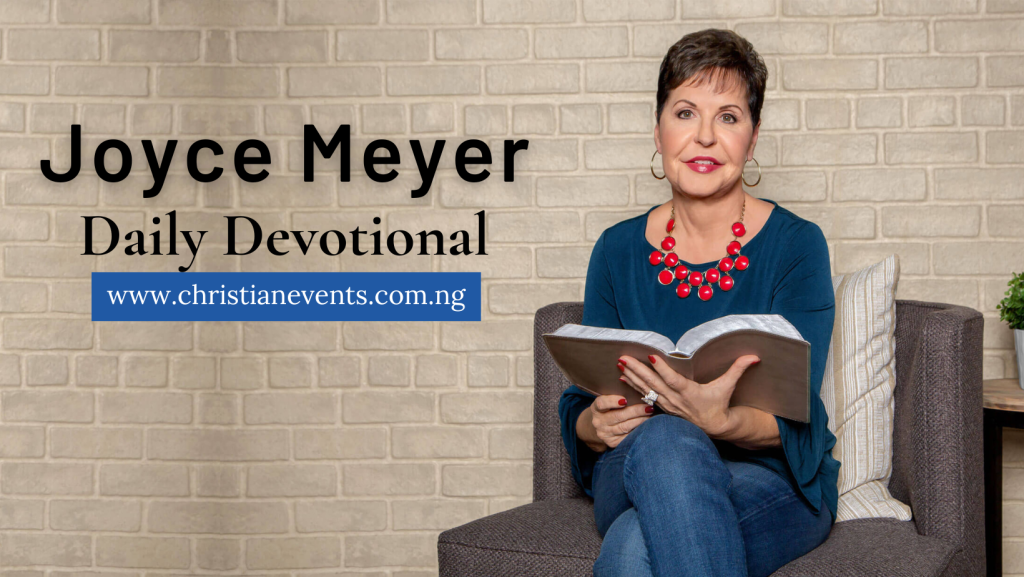 The Topic for Today 20Th November 2023 Is "Choose Encouragement Over Judgment"
Scripture Reference: Matthew 7:1-2 (NIV)
Do not judge, or you too will be judged. For in the same way you judge others, you will be judged, and with the measure you use, it will be measured to you.
Read Previous Teaching/Message by Joyce Meyer Here
Satan loves to put judgmental, critical, suspicious thoughts about other people into our minds. If you do have an opinion about someone, unless it is encouraging, keep it to yourself. Instead of gossiping, pray. How often do you give your opinion when no one has asked for it? I think we all do this to some degree, but at one time, I had a big problem with it. Thankfully, God has helped me to change, and I find that I am much happier now that I tend to withhold my opinion unless someone wants it.
Because we have God's Spirit, we can recognize sinful behavior. Paul told the Galatians to try to bring the sinner to repentance and restoration, but to do so in an attitude of humility and gentleness and to …watch yourselves, or you also may be tempted (Galatians 6:1 NIV). I would never approach anyone about their sin unless I had prayed diligently and truly felt the Lord wanted me to speak with them.
Finding fault with others can cause us to ignore our own problems. I have known people who were very sinful, yet they were very judgmental and critical of others. I finally realized that they viewed and spoke about others so negatively because that kept them from having to face the truth about themselves.
Pray for people to see truth and be very careful about forming and sharing hasty or premature opinions.
Father, I don't want to judge people harshly or criticize them. Rather, I want to pray for them. Please help me to believe the best about others, but also to discern when You do want me to see something and deal with it. In Jesus' name, amen.
Joyce Meyer's daily devotional is written by Pauline Joyce Meyer, an American Charismatic Christian author and one of the world's leading practical Bible teachers and New York Times best-selling author…read more
Joyce Meyer Official Website: https://joycemeyer.org/
You May Also Check Out: