The much anticipated House On The Rock Spirit-Life Conference 2023 is set to begin on Thursday the 28th of September 2023. The Spirit Life Conference was created to help and encourage people who believe in God to understand His teachings better. This way, they can live a successful life with the help of the Holy Spirit.
Some well-known Generals in the kingdom such as Bishop TD Jakes, Bishop Mike Okonkwo, Dr. Creflo Dollar, Bishop Ransom Bello, Bishop Tudor Bismark, Bishop Wayne Malcolm, Pastor Ifeanyi Adefarasin, and the host, Pastor Paul Adefarasin, have all shared their wisdom at this conference throughout the years. Find details of the event below.
⇒ Click here to watch the live Broadcast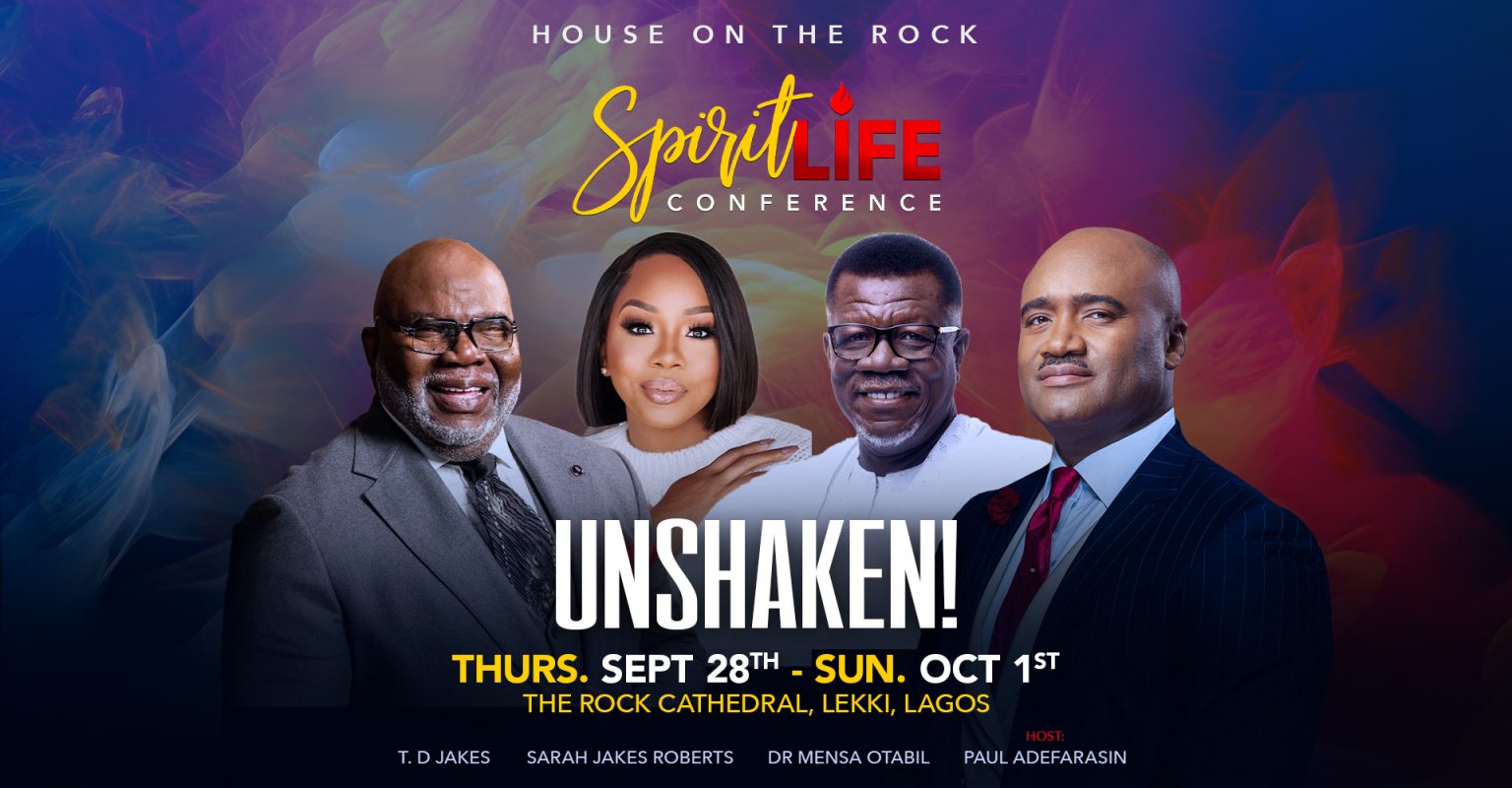 ⇒ Click here to watch the live Broadcast
The life-transforming conference is scheduled to hold from Thursday 28th September – Sunday 1st October 2023 at The Rock Cathedral, Lekki, Lagos.
DATE; Thursday 28th – Sunday 1st September 2023
VENUE: The Rock Cathedral, Lekki, Lagos
TIME:
The Theme for this years Spirit-Life Conference 2023 by the leading of the Spirit is Tagged UNSHAKEN.
Every year The Rock Cathedral Host a number of ministers, Pastors and Bishops from across the world to be a blessing to the lives of people. Below is the list of Ministers who will be ministering at the conference:
HOST MINISTERS: Pastor Paul & Ifeanyi Adefarasin (Host)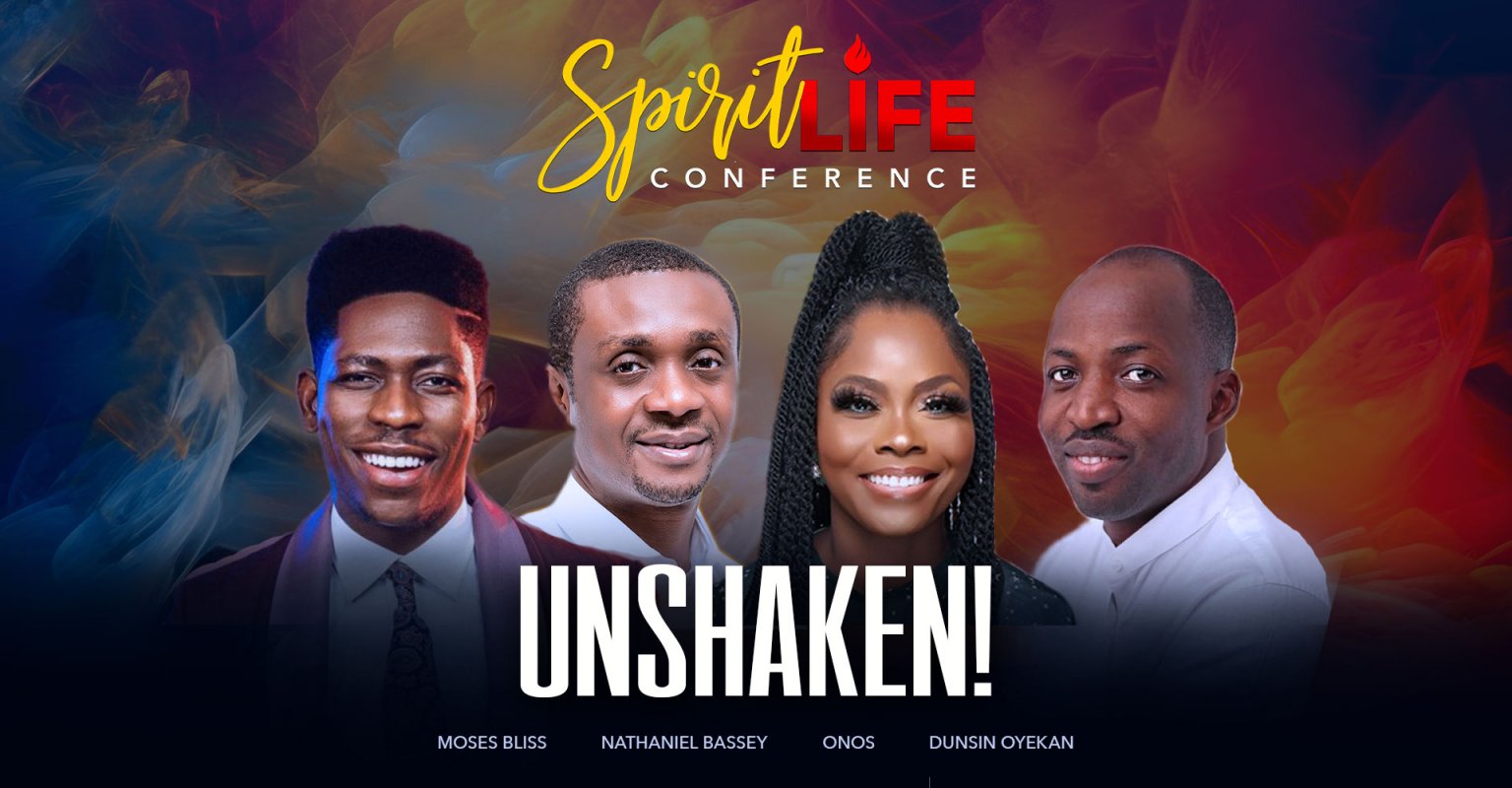 GUEST MINISTERS:
Bishop TD Jakes
Pasot Sarah Jakes Roberts
Dr Mensa Otabil
GUEST MUSIC MINISTERS:
Dunsin Oyekan
Onos
Nathaniel Bassey
Moses Bliss
⇒ Click here to watch the live Broadcast
You can also join the Following Services from House on the Rock
The ministry was founded by Paul Adefarasin in 1994, well known for its annual musical concert, The Experience (Gospel Concert), which features local and international gospel musicians.
When Adefarasin returned to Nigeria in 1994, he decided to start a Christian church (now House On The Rock) from his mother's living room in Lagos… Read More