Daily catholic Holy Mass live online. Watch the online broadcast of the Holy Mass for today. You can also see the Daily catholic reading for today on this page.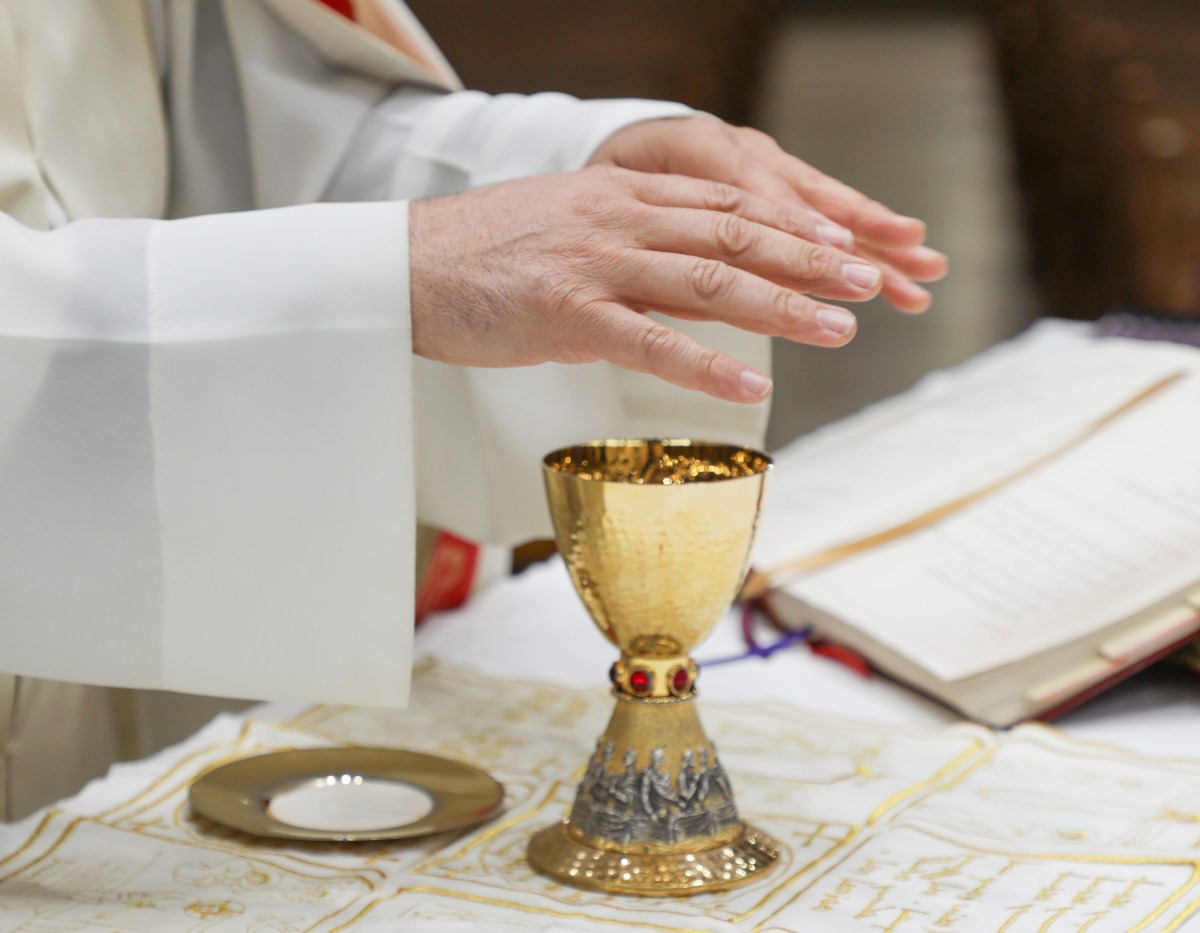 Daily mass is a daily act of worship and the celebration of the sacrament of the Eucharist. For people across the globe. This page also contains the catholic daily reading for today. Please read and share with someone today.
Press the play button to watch the live transmission of the Holy Mass for today.
You are watching The Live broadcast for the Catholic Holy Mass for Today.
CATHOLIC DAILY READING 24TH FEBRUARY 2022.
Ordinary Weekday
First Reading: James 5: 1-6
1 Go to now, ye rich men, weep and howl in your miseries, which shall come upon you.
2 Your riches are corrupted: and your garments are motheaten.
3 Your gold and silver is cankered: and the rust of them shall be for a testimony against you, and shall eat your flesh like fire. You have stored up to yourselves wrath against the last days.
4 Behold the hire of the labourers, who have reaped down your fields, which by fraud has been kept back by you, crieth: and the cry of them hath entered into the ears of the Lord of Sabaoth.
5 You have feasted upon earth: and in riotousness you have nourished your hearts, in the day of slaughter.
6 You have condemned and put to death the Just One, and he resisted you not.
…
Read more Catholic Daily Reading for today ( 1st Reading, Responsorial Psalm and the Gospel. This daily reading is published to help you live a life full of faith.
Remember you can always get information on T.D. Jakes Wednesday Night Bible Study and other Christian events like this on the Christian Events website