Daily catholic Holy Mass live online. Watch the online broadcast of the Holy Mass for today. You can also see the Daily catholic reading for today on this page.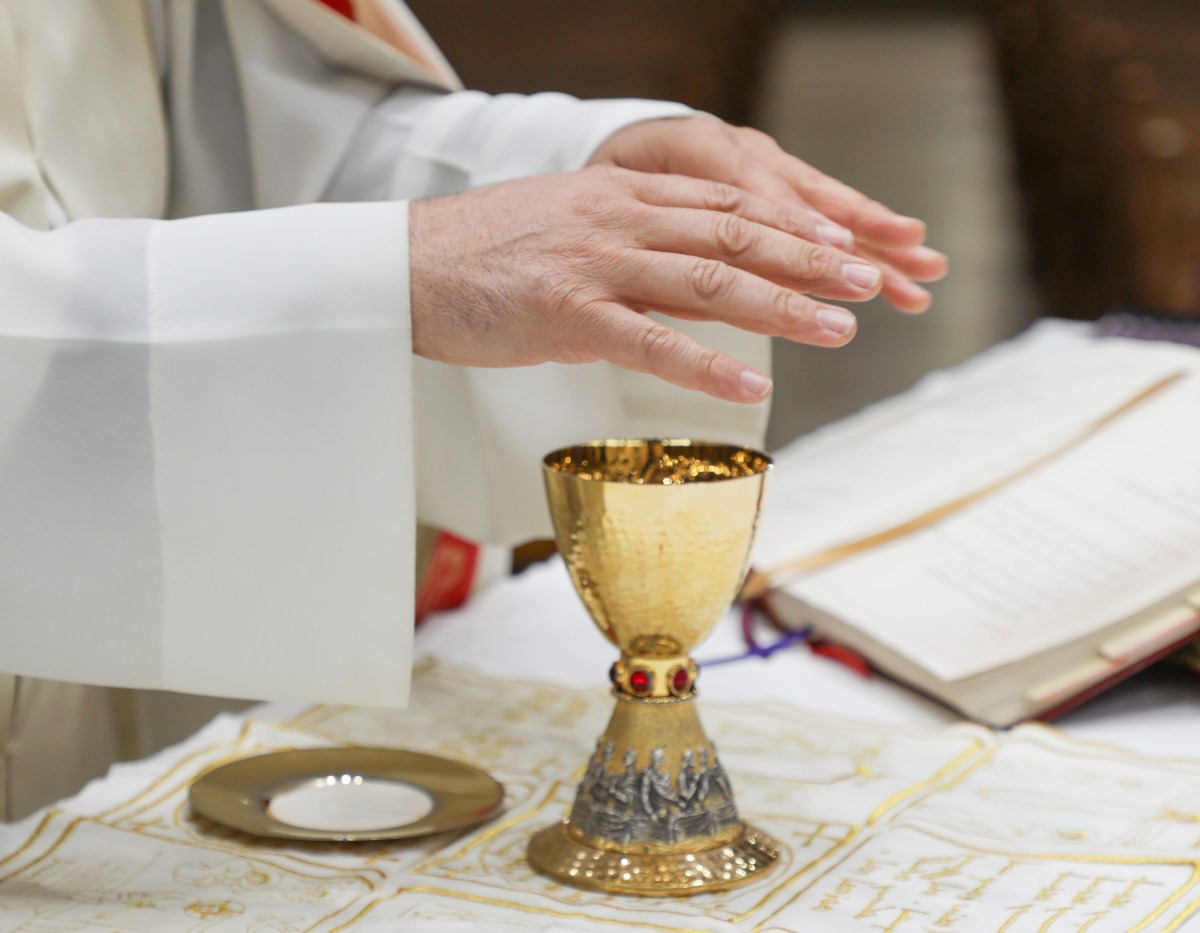 Daily mass is a daily act of worship and the celebration of the sacrament of the Eucharist. For people across the globe. This page also contains the catholic daily reading for today. Please read and share with someone today.
Press the play button to watch the live transmission of the Holy Mass for today.
You are watching The Live broadcast for the Catholic Holy Mass for Today.
CATHOLIC DAILY READING 21ST FEBRUARY 2022.
Ordinary Weekday / Peter Damian, Bishop, Doctor
First Reading: James 3: 13-18
13 Who is a wise man, and endued with knowledge among you? Let him shew, by a good conversation, his work in the meekness of wisdom.
14 But if you have bitter zeal, and there be contentions in your hearts; glory not, and be not liars against the truth.
15 For this is not wisdom, descending from above: but earthly, sensual, devilish.
16 For where envying and contention is, there is inconstancy, and every evil work.
17 But the wisdom, that is from above, first indeed is chaste, then peaceable, modest, easy to be persuaded, consenting to the good, full of mercy and good fruits, without judging, without dissimulation.
18 And the fruit of justice is sown in peace, to them that make peace.
…
Read more Catholic Daily Reading for today ( 1st Reading, Responsorial Psalm and the Gospel. This daily reading is published to help you live a life full of faith.
Remember you can always get information on T.D. Jakes Wednesday Night Bible Study and other Christian events like this on the Christian Events website