Daily catholic Holy Mass live online. Watch the online broadcast of the Holy Mass for today. You can also see the Daily catholic reading for today on this page.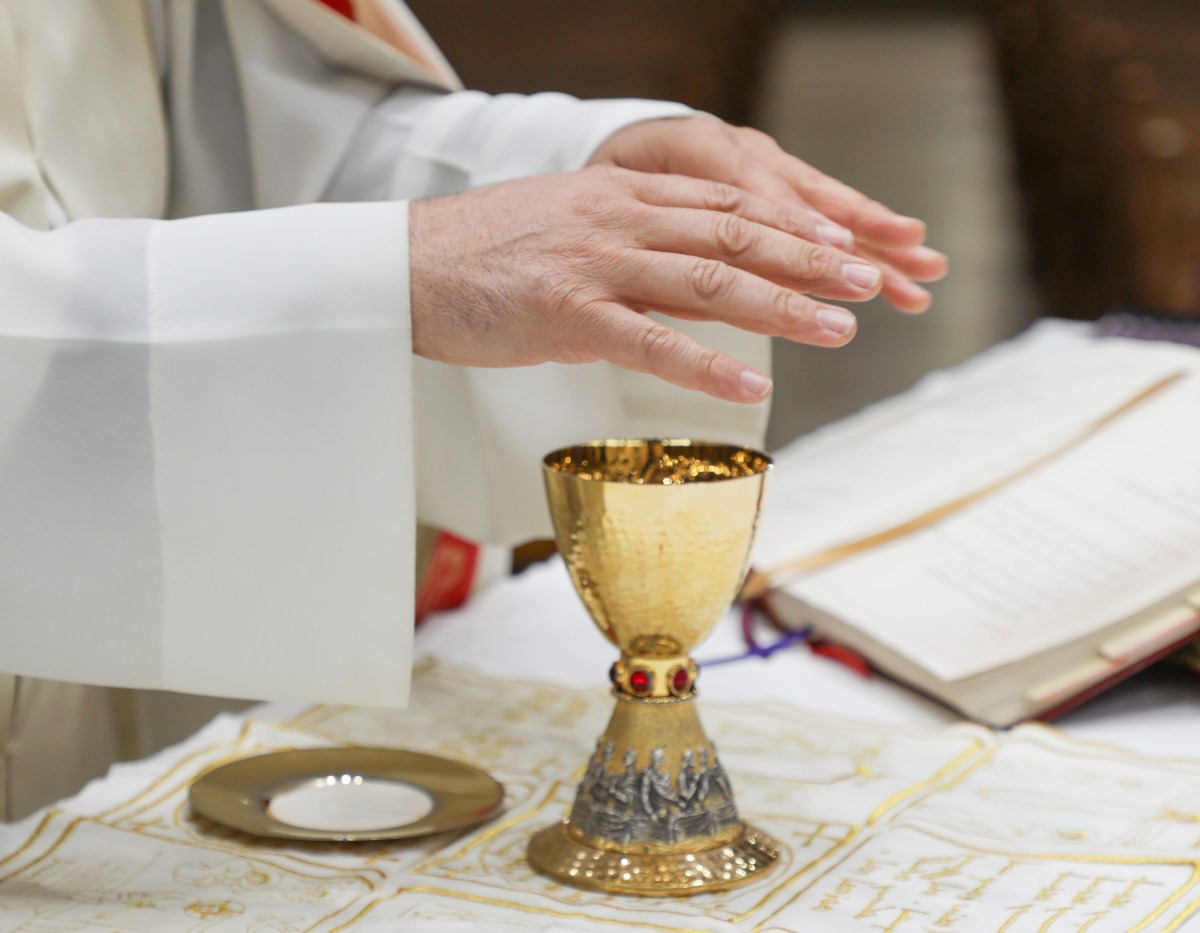 Daily mass is a daily act of worship and the celebration of the sacrament of the Eucharist. For people across the globe. This page also contains the catholic daily reading for today. Please read and share with someone today.
Press the play button to watch the live transmission of the Holy Mass for today.
You are watching The Live broadcast for the Catholic Holy Mass for Today.
CATHOLIC DAILY READING 19TH FEBRUARY 2022.
Ordinary Weekday / Optional Memorial of the Blessed Virgin Mary
First Reading: James 3: 1-10
1 Be ye not many masters, my brethren, knowing that you receive the greater judgment.
2 For in many things we all offend. If any man offend not in word, the same is a perfect man. He is able also with a bridle to lead about the whole body.
3 For if we put bits into the mouths of horses, that they may obey us, and we turn about their whole body.
4 Behold also ships, whereas they are great, and are driven by strong winds, yet are they turned about with a small helm, whithersoever the force of the governor willeth.
5 Even so the tongue is indeed a little member, and boasteth great things. Behold how small a fire kindleth a great wood.
6 And the tongue is a fire, a world of iniquity. The tongue is placed among our members, which defileth the whole body, and inflameth the wheel of our nativity, being set on fire by hell.
7 For every nature of beasts, and of birds, and of serpents, and of the rest, is tamed, and hath been tamed, by the nature of man:
8 But the tongue no man can tame, an unquiet evil, full of deadly poison.
9 By it we bless God and the Father: and by it we curse men, who are made after the likeness of God.
10 Out of the same mouth proceedeth blessing and cursing. My brethren, these things ought not so to be.
…
Read more Catholic Daily Reading for today ( 1st Reading, Responsorial Psalm and the Gospel. This daily reading is published to help you live a life full of faith.
Remember you can always get information on T.D. Jakes Wednesday Night Bible Study and other Christian events like this on the Christian Events website