Watch Healing to the Nations live online here. Christ Embassy holds her healing services live with Pastor Chris Oyakhilome. Please scroll down to see details of the event.
To be a part of the live event, kindly click the play button below.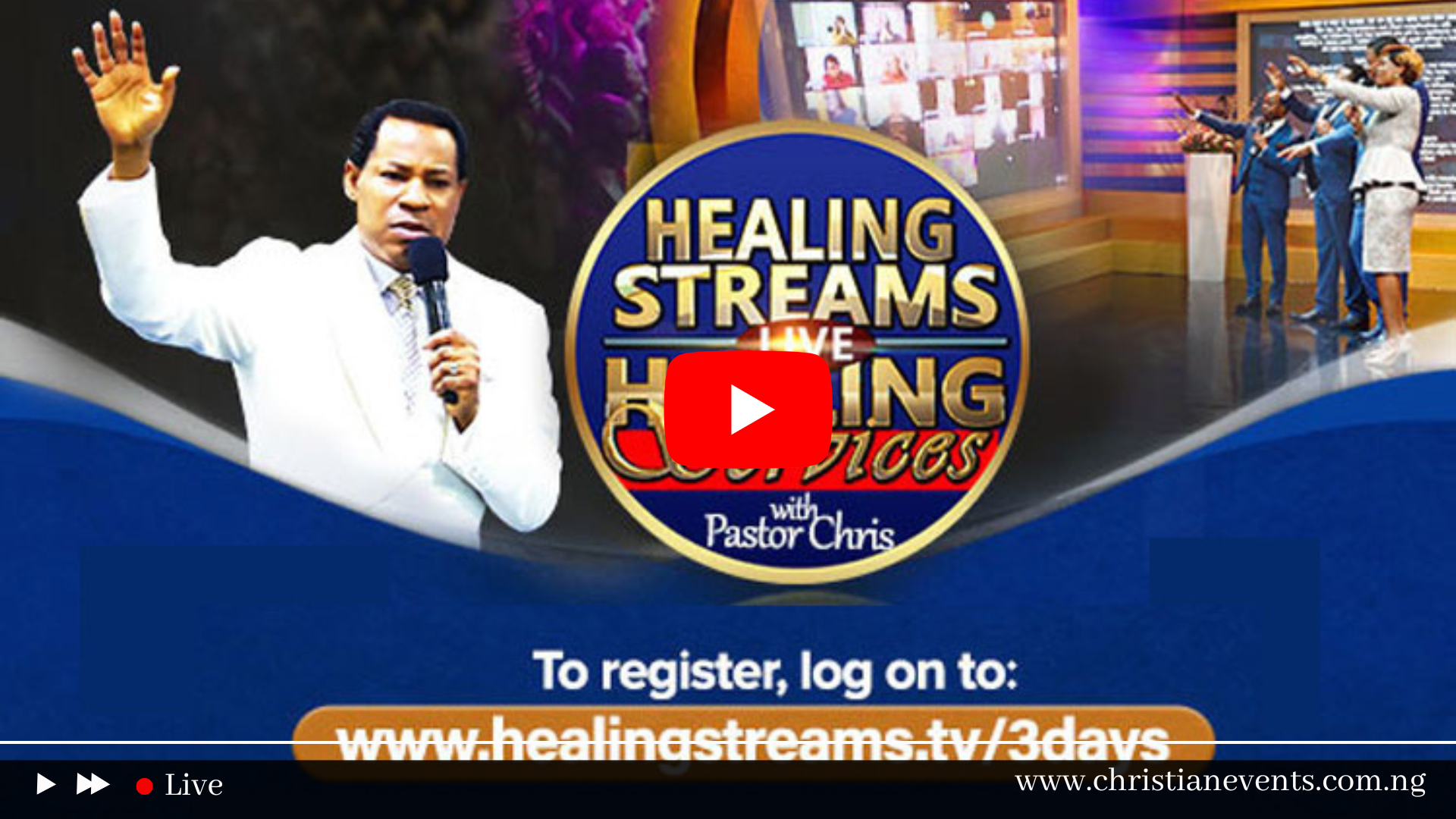 You are watching Live healing streams service with Pastor Chris Oyakhilome
Healing Streams With Pastor Chris – Programme and Details.
The Healing streams with Pastor Chris is scheduled to hold as follows;
DATE: Friday 27th to Sunday, 29th October 2023.
TIME: 3:00 pm (GMT +1)
VENUE: Live Online
What Is Healing Streams – Live Healing Service All About?
The Healing Streams is a 3-day powerful event that takes divine healing to the people and the nations of the world. In each healing streams service, thousands gather to be taught God's word and to receive their healing and miracles in an atmosphere of faith and under the manifest anointing of the Holy Spirit. It is a time to witness the miraculous works of the Spirit in the healing miracles recorded at each healing service.
How to be a part of the Healing Streams Live Service with Pastor Chris?
For every Healing Streams service, your first obligation as a participant is to register online. To register for July 2023 Healing to the nations, Kindly click here.
You can Register using Kingschat – Emails – or Phone Numbers
You can be a part of the Healings streams using the following 4Ps
Prayer: log on to www.healingstreams.tv/prayer then pick a 15-minute prayer slot to pray everyday.
Publicity: Publicize the program every where you find people.
Places: Set up places (virtual centres for people to watch). kindly log on to www.healingstreams.tv/virtualz
Partnership: Make healing available round the world with your seed.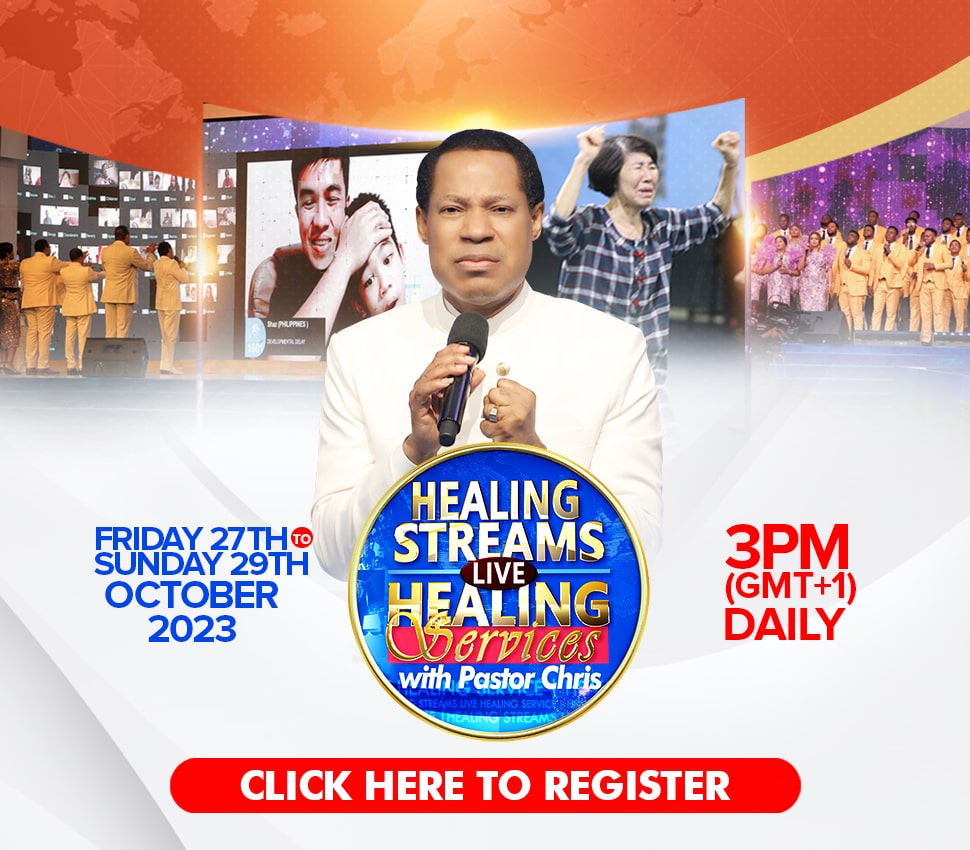 To watch the event you can do so via the Healing streams TV a channel that creates an atmosphere for healing and the miraculous.
You can also watch the healing streams live online via Pastor Chris's Online page.
Kindly be informed that this website is here to serve you. You can therefore use the media provided above to join the live event.
Healing Streams Important Links
⇒ Tell the World About Healing Streams
⇒ Partner With Healing Streams
⇒ Watch Healing Streams Testimonies Videos
You may also like to join pastor Chris at the following events;
Remember you can always get information on Christ Embassy Live Healing Services and other Christian events like this on Christian Events website.