WATCH THE GLOBAL DAY OF PRAYER WITH PASTOR CHRIS LIVE ONLINE
Join Pastor Chris live online at the Global day of Prayer. You are on to the live stream for today's prayer service with Pastor Chris. Please find details below.
Kindly click the play button to join the service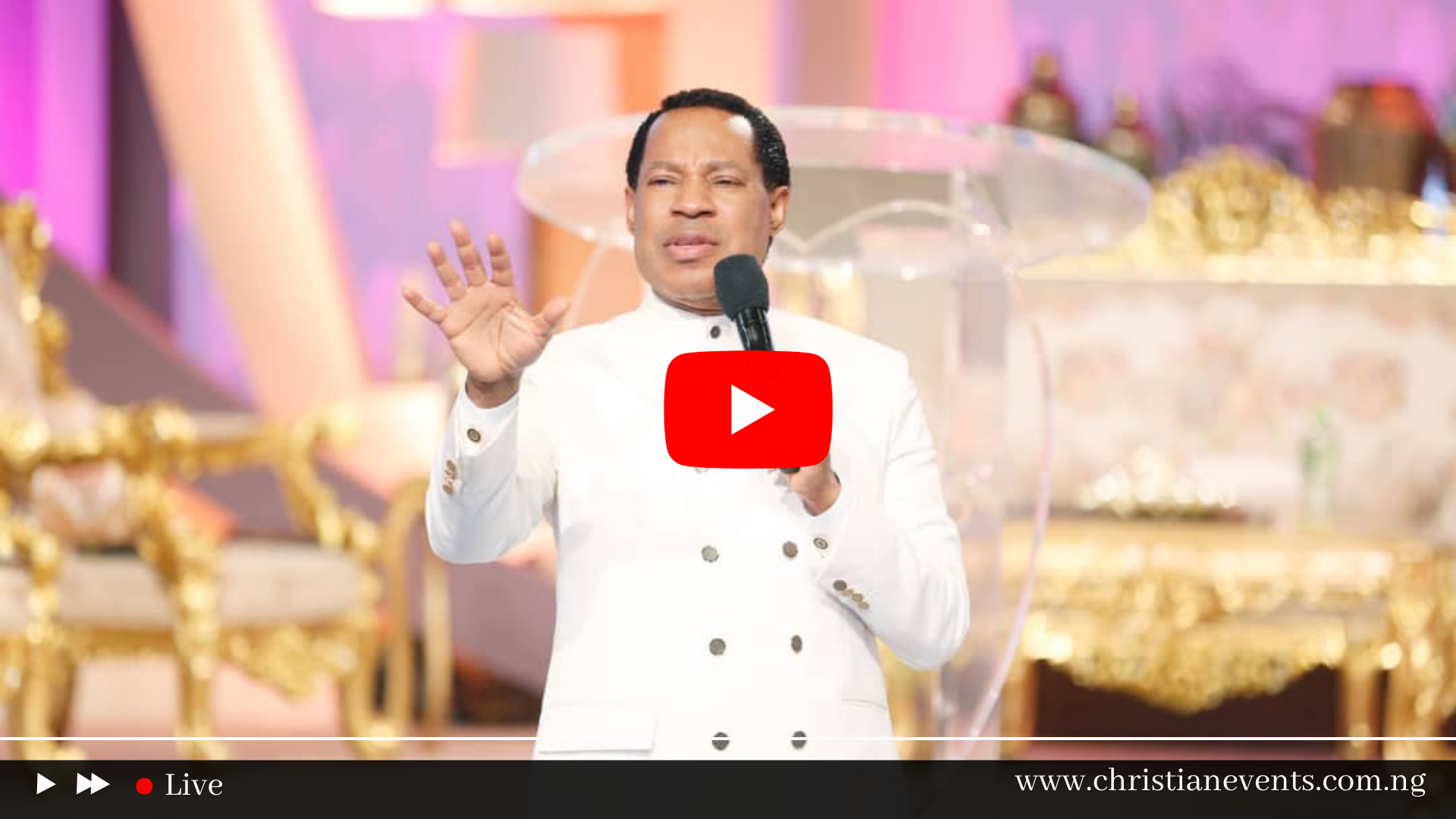 What is Global Day of Prayer All About?
The Global day of prayer is a two-day prayer experience. The service includes worship, praise, praying, word for now "Sermon" and Prophetic Declaration by Pastor Chris. The 2023 Global Day of Prayer, is the 13th Edition of the Global Day of Prayer with Pastor Chris. With the understanding of our Kingship and priesthood as seen in Revelations 5:10, we implore you to use this platform as a king-priest to play your role.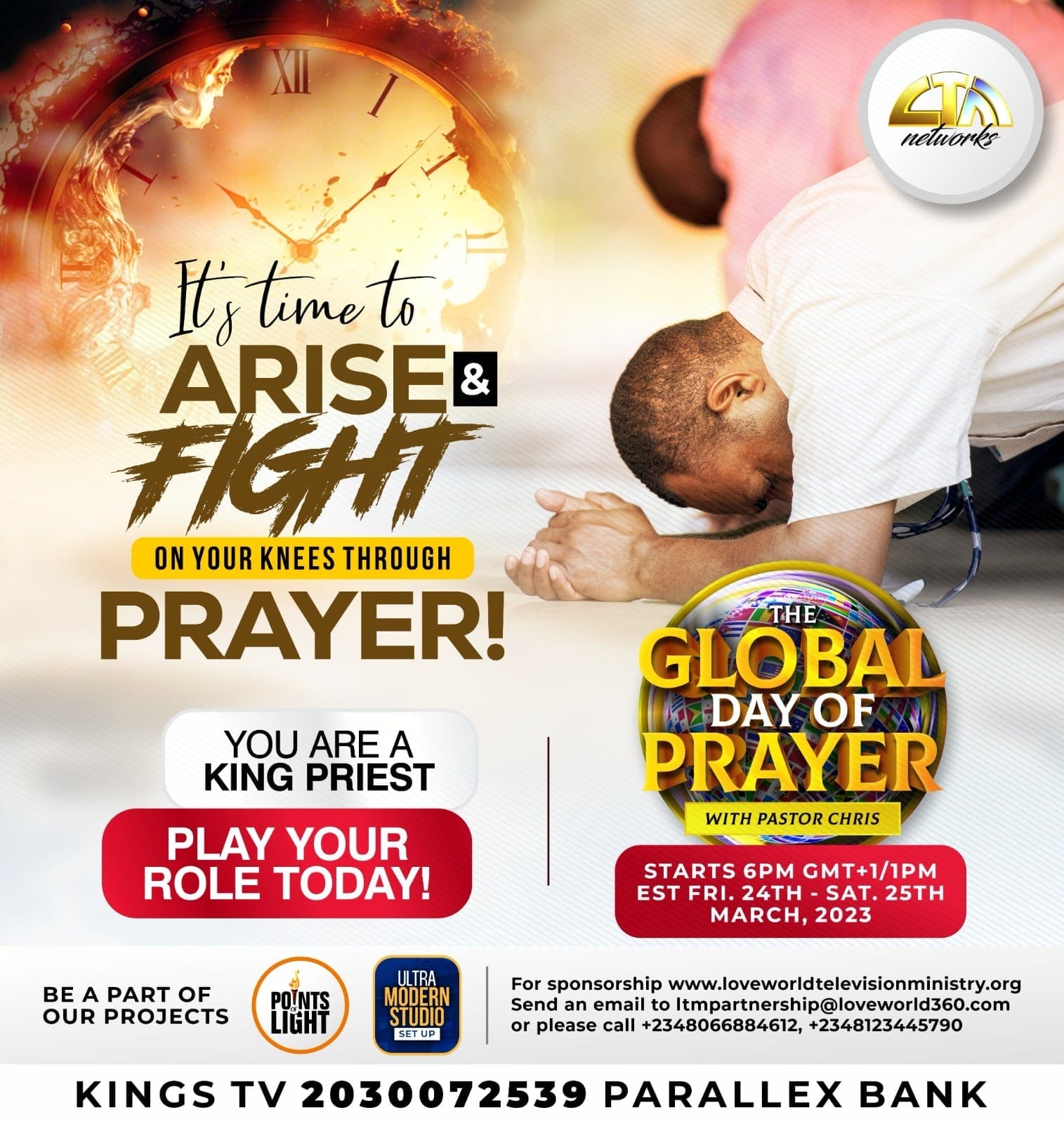 GLOBAL DAY OF PRAYER DATE, TIME AND SCHEDULE
⇒ You can send in your Prayer request Here
Time: 6:00 pm (GMT + 1) — 1Pm (EST)
Date:  Friday 24th March – Saturday 25th March 2023
THEME: Its Time To Arise and Fight on Your Knee Through Prayers
You can watch the Global day of Prayer with Pastor Chris on over 40,000 Tv station across the world, web apps and websites. Kindly click on the link below to locate the ones accessible to you;
Other Platforms to Watch Christ Embassy Services Online:
Remember you can always get information on Deeper Christian Life Ministries Global Crusade and other Christian events like this on CHRISTIAN EVENTS website.