WINNERS CHAPEL 21 DAYS FASTING & PRAYER JANUARY 2023 – PRAYER GUIDELINES.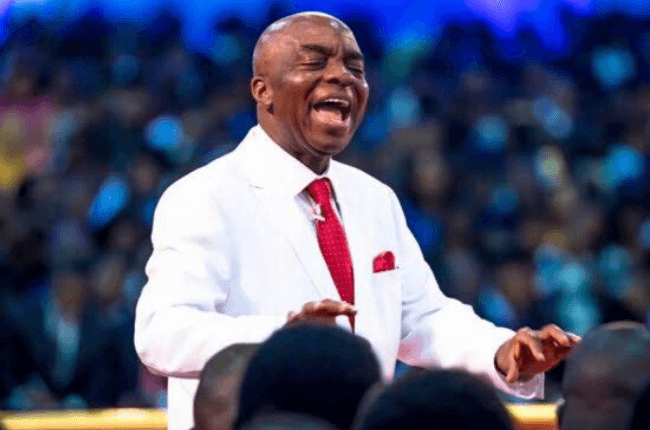 Find out more about the Winners Chapel Annual 21 Days Fasting and Prayer
DAY 16 – TUESDAY 24TH JANUARY 2023.
Prayer 1: Father, we decree supernatural restoration for all our new converts of all they may have lost before joining this church, so they can be established in in the faith and this church for life – Joel. 2:25-26
25) And I will restore to you the years that the locust hath eaten, the cankerworm, and the caterpiller, and the palmerworm, my great army which I sent among you. 26)And ye shall eat in plenty, and be satisfied, and praise the name of the Lord your God, that hath dealt wondrously with you: and my people shall never be ashamed.
Prayer 2: Father, continue to send your word with power in all our services this year, making this church a green pasture where the sheep will be well-nourished and established – Acts 6:7
And the word of God increased; and the number of the disciples multiplied in Jerusalem greatly; and a great company of the priests were obedient to the faith.
Prayer 3: Father, engrace every Winner for steadfastness in stewardship all through the year 2023, resulting in our supernatural change of levels – Luk. 19:17-19
17) And he said unto him, Well, thou good servant: because thou hast been faithful in a very little, have thou authority over ten cities.

18) And the second came, saying, Lord, thy pound hath gained five pounds.

19) And he said likewise to him, Be thou also over five cities.
Prayer 4: Father, spark off a wild-fire spiritual awakening in all our churches worldwide this year, thereby causing every Winner to walk in the fear of the Lord as a lifestyle – Acts 9:31
Then had the churches rest throughout all Judaea and Galilee and Samaria, and were edified; and walking in the fear of the Lord, and in the comfort of the Holy Ghost, were multiplied.
Prayer 5: Father, engrace every Winner to take covenant responsibility this year so as to step into the highways of life – Isa. 55:8-9
8) For my thoughts are not your thoughts, neither are your ways my ways, saith the Lord. 9) For as the heavens are higher than the earth, so are my ways higher than your ways, and my thoughts than your thoughts.
Prayer 6: Father, let this church experience supernatural growth this year, thereby retaining her as an ever-growing city without walls – Zch. 2:4-5
4) And said unto him, Run, speak to this young man, saying, Jerusalem shall be inhabited as towns without walls for the multitude of men and cattle therein: 5) For I, saith the Lord, will be unto her a wall of fire round about, and will be the glory in the midst of her.
Prayer 7: Father, let every contention of hell against the ongoing revival be visited with divine vengeance, resulting in the continuous influx of multitudes into this church this year – Is 49:25-26
25) But thus saith the Lord, Even the captives of the mighty shall be taken away, and the prey of the terrible shall be delivered: for I will contend with him that contendeth with thee, and I will save thy children. 26) And I will feed them that oppress thee with their own flesh; and they shall be drunken with their own blood, as with sweet wine: and all flesh shall know that I the Lord am thy Saviour and thy Redeemer, the mighty One of Jacob.
Prayer 8: Father, open my eyes to behold wondrous things out of Your law, thereby turning me into a wonder among men this year – Ps. 119:18
Open thou mine eyes, that I may behold wondrous things out of thy law.
Prayer 9: Father, we invoke vengeance upon all resistances of the devil against the salvation of souls across our harvest field this year– Ps 94:1.
O Lord God, to whom vengeance belongeth; O God, to whom vengeance belongeth, shew thyself.
Watch the Winners Chapel 21 Days Fasting and Prayer Live Broadcast