RCCG 2020 NOVEMBER FASTING PRAYER POINTS FOR TODAY WEDNESDAY 18TH NOVEMBER 2020 (DAY 16)
Click here to download 30 Days RCCG November 2020 Fasting and Prayer Points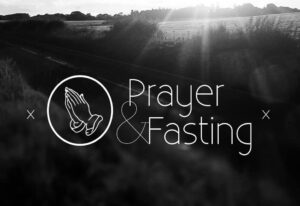 This Is the Day Twenty- One Prayer Points as Released by The Redeemed Christian Church of God Directorate of Prayer.  RCCG Fasting & Prayer Guide for November 2020.
RCCG November 2020 Fasting Prayer Points for 30 Days Complete Guide
DAY 16: WEDNESDAY 18TH NOVEMBER, 2020
TOPIC: YOUTHS IN NATIONS
BIBLE TEXT(s): Provers 20:29
INTRODUCTION
Youth is the time of life when one is young. A time between childhood and
adulthood and the glory of young man is their strength. It's a time that young
fellow need to travail in prayers to be able to achieve his destiny and live a fulfil
life
PRAYER POINTS:
1. Father, thank you for the youths all over the world Psa 103:1-5
2. Father, deliver our youths from every battle acquired from birth affecting
them negatively in Jesus name. John 9:1-9,
3. Father, please endue all our youths with power from on high Luk2 4:49
4. Father, Make our youths stronger than their foes in Jesus name. 1sam 17
5. Father, please satisfy the youth with every good things of life Psa 103:5
6. Father, please destroy every spirit of weariness and tiredness in the life of
our youths. Isa 40:30
Father, please release your divine strength upon our youth, in Jesus name.
8. Father, please retrieve back our youths' glory from the hands of household
and territorial enemies, in Jesus name.
9. Father, please help our youths to obey and work for you at this young age,
in Jesus name. Lam 3:27
10.Father, please make our youth relevant in their generation, in Jesus name.
Psam71:7
11.Father, please destroy every spirit of defilement among our youths, in Jesus
name.
12.Father, please clothe all our youth with the garment of humility, in Jesus
name. 1Pe 5:5
13.Father, please let Your good plans and purposes for all our youths be fulfilled
in their generation
14.Father, please put an end to anything causing shame and disgrace in the life
of our youths, in Jesus name. Isa 54:4
15.Father, please remove far away the spirit of untimely death in the life of our
youths, in Jesus name. Job 36:14, Jer 9:21
16.Father, please destroy every youthful lust among our youths, in Jesus name.
2Tim 2:22
17.Father, make our youths in RCCG a show room of Your excellence all over
the world, in Jesus name.
18.Father, please pour out your spirit upon the life of our youth to be able to
do Your will Joel 2:28
19.Father, please let our youths come out gloriously in their peaceful protests
against injustice and for good governance in all over the world in Jesus name.
20.Father, please continue to give us reasons to thank you for our youth in
RCCG, in Jesus name.