WATCH WINNERS CHAPEL ANNUAL 21 DAYS FASTING AND PRAYER LIVE ONLINE WITH BISHOP DAVID OYEDEPO.
You are on to the live stream for the Living Faith Church international, annual 21 Days prayer and fasting exercise. The Bible urges urges every believer to watch and pray continually. You can join the winners family in this 21 days spiritual exercise in order to take hold of all that is yours this year. Kindly find details below.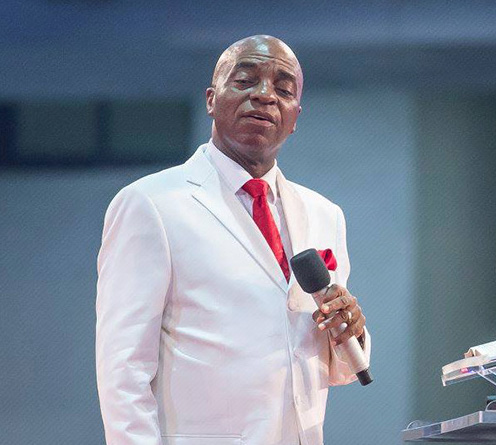 Join us from Monday 10th to Sunday 30th January 2022, for an experience of the unending grace and divine empowerment of the most high. Your long awaited change is now!
To join the live event, k Iindly click on the play button below
You are watching Winners Chapel 2022 fasting and prayer Day Four to
WINNERS CHAPEL 2022 FASTING & PRAYER INTERCESSION FOR 13TH JANUARY 2022 – DAY 4
Prayer 1: Father, we decree supernatural restoration for all our new converts of all they may have lost before joining this church, so they can be established in the faith and this church for life – Joel. 2:25-26
Prayer 2: Father, continue to unveil divine secrets to every Winner, thereby causing us to ride prosperously all through this year – Gen. 41:38-41
Prayer 3: Father, let every resistance of hell against the ongoing revival be visited with divine vengeance, resulting in the continuous influx of multitudes this year   – Is 49:25-26
Prayer 4: Father, engrace me for steadfastness in stewardship all through the year 2022, resulting in More than A Conqueror order of testimonies – Luk. 19:17-19
Prayer 5: Father, by the Holy Ghost, fire up your love in every Winner, so as to manifest as More than Conquerors indeed all through the year 2022 – 1 Cor. 2:9
Prayer 6: Father, let this More than A Conqueror year launch this Commission into higher realms of global impact – Gen. 22:16-18
Prayer 7: Father, empower every WSF operator with grace to continue to administer life to all participants in our Cell meetings – 1Pet. 4:1
Prayer 8: Father, continue to send us the rain of your word of wisdom in our services, thereby attracting abiding multitudes to this church this year – Mat. 13:54
Prayer 9: Father, strengthen your servant, the Apostle over this Commission, to pursue the More than Conquerors prophetic agenda this year with outstanding results – Psa. 89:20-21
WINNERS CHAPEL 2022 FASTING & PRAYER RESOURCES
In order to maximize fully the hour of prayer and fasting, kindly make use of the following resources:
Remember you can always get information on a variety of Christian events happening around the world on this website Christiane vents.com.ng