RCCG 2020 NOVEMBER FASTING PRAYER POINTS FOR TODAY SATURDAY 14TH NOVEMBER 2020 (DAY 12)
Click here to download 30 Days RCCG November 2020 Fasting and Prayer Points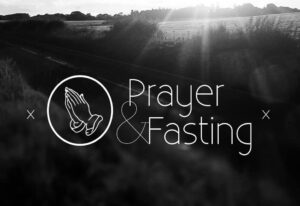 This Is the Day Twenty- One Prayer Points as Released by The Redeemed Christian Church of God Directorate of Prayer.  RCCG Fasting & Prayer Guide for November 2020.
RCCG November 2020 Fasting Prayer Points for 30 Days Complete Guide
DAY 12: SATURDAY 14TH NOVEMBER, 2020.
TOPIC: HIDDEN COVENANT AND SECRET HOLDING NIGERIA IN BOND.
BIBLE TEXT(S): EXODUS 1:8-10, EST 3:3-11.
INTRODUCTION
Israelites were yoked and afflictedwith burdens by the task masters because of
an evil counsel by a cabal. The faith of the Jews in Shusan were also sealed
unto death in a secret covenant. But in all these; God arose
PRAYER POINTS A
1. Father; we worship you; You are the all-knowing God. The Omniscient Dan 2; 22
2. Father we thank you that nothing is hidden from you. Heb 4:13
3. Father we thank you that nothing too hard for thee. The problem of Nigeria is not too difficult to solve. Jer 32:27
Father; for the groaning of the masses, arise for the help on Nigeria. Exo 2:24
5. Father; Expose and dispose every hidden secret that is working against peace and prosperity of Nigerians.
6. Let brethren join hands and pray fervently in spirit and in understanding that;
7. Every evil covenant enacted in a secret coven designed to rubbish the glory of Nigeria be broken by the power in the name of Jesus.
As God intervene in Egypt by letting His people go, So the Lord will intervene in Nigeria and set the people free from bondage of secret and evil covenant In Jesus name
9. Let us plead the blood of Jesus to counter every evil agenda of the wicked causing the shedding of human blood in Nigeria
10. Let us cry for mercy. God have mercy over Nigeria. We are tired of famine in our nation.
Father; expose, dispose and destroy every agent of destabilizations in our nation's politics and governance
12. Father we release spirit of error into the camp of cabal manipulating the destiny of Nigeria to their evil and selfish agenda
13. Father; destroy the power of witchcraft at work in every sector of Nigeria politics and governance in Jesus name
PART B. END TO TROUBLES AND AFFLICTIONS IN THE LAND
Text: Exodus 1:11-15
INTRODUCTION- Brethren; terrorism, banditry, killings, kidnapping for
ransom and many more terrible things are the order of the day in Nigeria.
PRAYER POINTS B
1. Let us plead for mercy for the killings and reckless wastages of human lives going on in Nigeria without culprits and without justice
2. Let us plead the blood of Jesus for the cleansing of the land of Nigeria
3. God, we destroy every altars of witchcraft thirsty and demanding for blood in Nigeria. Isa 10:27
4. Many are still in the prisons of the kidnappers; Father; Arise and set the captives free.
Father; destroy the mentality of quick money without work in Nigeria.
6. Father expose the hideouts of all kidnappers and ritual killers in Nigeria
7. Father; as many that are behind the shedding of innocent blood in anyway, bring them to judgment in Jesus name.
8. Father. Joblessness is a major challenge for our teeming youths, In your own way make a way for our youths to be gainfully engaged in Jesus name.
Father please solve the problems of Nigeria in your own way
10. Father. We pray for Nigeria of our dream
11. Father; Let all wickedness come to an end in our nation