Begin and stay uplifted all through this day with scriptures and power-packed prayer points, that keeps your Spirit in tune with God. This short and brief Daily Bible Text and Prayers for today is made available to you, and your loved ones for your daily inspirations.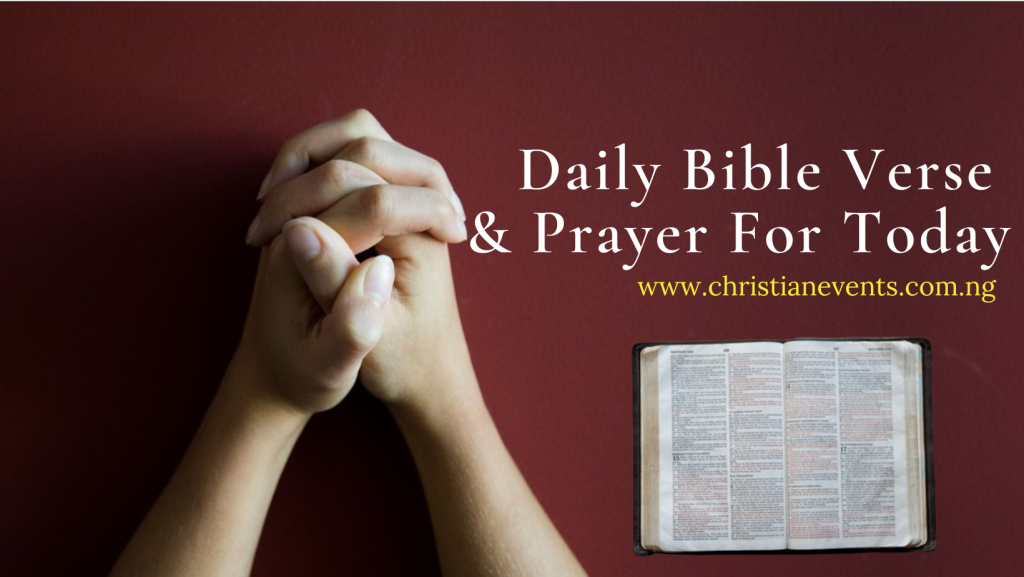 Daily Bible Text for Today: Ephesians 1:5-6, NIV
He predestined us for adoption to sonship through Jesus Christ, in accordance with his pleasure and will – to the praise of his glorious grace, which he has freely given us in the One he loves.
Prayer Points for Today 22Nd March 2023.
Dear Father in heaven, grant that we may come to you as your children. Grant that we may come to your Spirit, that something of trust and perseverance may be born in us for our life on earth. May we always be loyal and full of hope, working and striving not only for what is earthly, but for the tasks that have been laid on us for your kingdom and its righteousness.
Let new light shine out among us again and again. Let many understand when your voice is speaking to them, so that they may gain courage. Let your voice be heard so that the great gospel that makes us your children may be proclaimed to people of all circles. Amen.
"So tell them, 'As surely as I live, declares the LORD, I will do to you the very thing I heard you say: " Numbers 14:28 (NIV)
This daily Bible verse and Intercessory guide are published by Plough Publishing House (NY), an independent publisher of books on faith, society, and spiritual life. See more.