Begin and stay uplifted all through this day with scriptures and power-packed prayer points, that keeps your Spirit in tune with God. This short and brief Daily Bible Text and Prayers for today is made available to you, and your loved ones for your daily inspirations.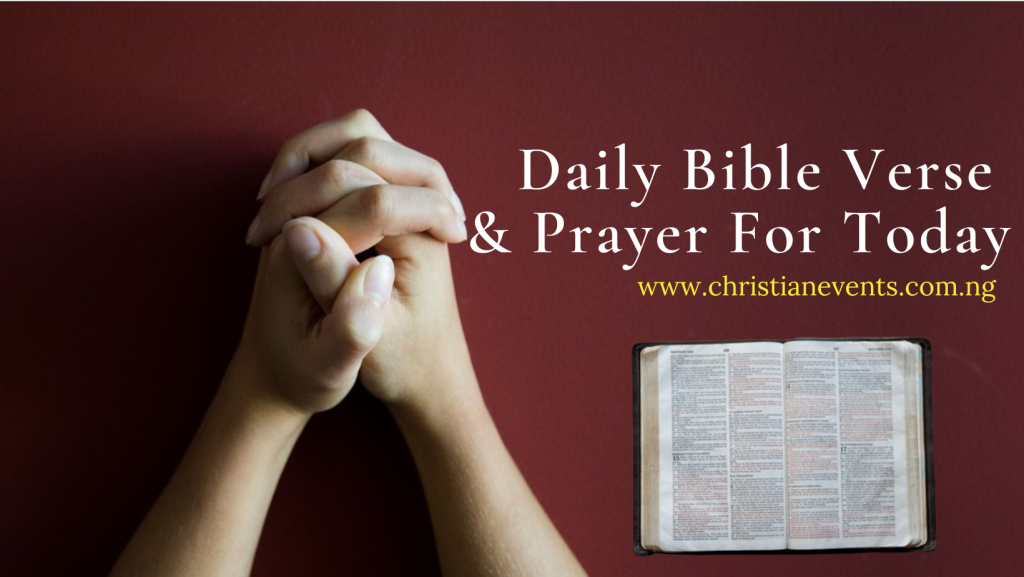 Daily Bible Text for Today: 1 John 3:1, NIV
How great is the love the Father has lavished on us, that we should be called children of God! And that is what we are! The reason the world does not know us is that it did not know him.
Prayer Points for Today 1st February 2023.
Lord our God, we thank you that we may be your children and may be led by your hand. Give us patience and faith, especially when our way on earth seems difficult and life is full of grief and hardship.
You are light. You show us the right path. You go before us in the self-denial and patience taught us by your Word. Protect us on all our ways. May your kingdom grow among us until it can be plainly seen that you, O God, are truly with us doing your work and bringing us joy, even though what we do seems fruitless.
But your work endures. In your work we rejoice, and we want to give thanks to you every day. Amen.
"So tell them, 'As surely as I live, declares the LORD, I will do to you the very thing I heard you say: " Numbers 14:28 (NIV)
This daily Bible verse and Intercessory guide are published by Plough Publishing House (NY), an independent publisher of books on faith, society, and spiritual life. See more.